Softlay brings the full version free Medical Billing Software download for retail and whole-sale medical billing needs.
What is Free Medical Billing Software Download?
Medical Billing Software is a computer program. It manages the financial & administrative functions of medical office in healthcare organization by automating the repetitive and error-prone billing tasks. Free Medical Billing Software Download often comes in a bundle with a full Electronic Health Record (EHR) Systems Suite.
This software usually offers patient management, scheduling, insurance & electronic billing, insurance statements and reports on collections. A customizable billing software – with user definable features – enables the medical billing staff to also check in/check-out patients, verify eligibility & patient's insurance coverage, submit claims and EOBs.
Here is the list of online open source medical billing software for free download. Available from vendors in the USA, UK, Australia, South Africa and India as either trail or Low price Package for Mac and Windows.
Free Medical Billing Software Download with Comparison & Reviews
The following is a list of EHR Vendors with a Free Medical Billing Software Download and practice management software in their EMR software system.

Practice management, revenue lifecycle management, and medical billing software for healthcare businesses and medical offices.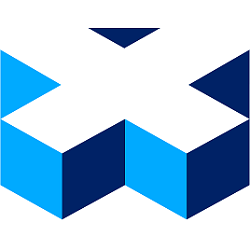 The best ranked cloud-based electronic health record (EHR) platform for doctors and patients in the United States for medical practices. With Free EHR & No hidden costs.
Certified electronic medical record (EMR) and practice management solution. Free, web-based EHR software product for small practices. Kareo Download.

The physician revenue enhancement platform with a free EHR and integrated billing. Latest online and mobile communication applications.

The most popular open source EMR, with 3,000+ downloads/month. It's not web-based & can run as an installed or self-hosted program.

An EMR platform. Enables design of a easily customized medical records system. Ideal for developing countries. (No insurance info unlike a US-based practice)

VistA EMR
The largest EMR implementation on the planet. It's battle hardened and proven. Ideal for large organizations and hospitals. An old program. By US Department of Veterans Affairs.

An international, free, and totally independent community project. Available for Linux, Mac OS X, Windows and FreeBSD. All apps are freeware.
List of EMR Vendors with a Medical Billing Software Solution. The following is a list of some many vendors that offer Free Medical Billing Software Download, practice management software and EMR software.
Looking for EMR billing software companies? Check out the best Medical Billing software Companies on Softlay.