Cloud storage becoming a go-to every day as devices are getting more and more mobile. Thanks to cloud storage that those days are gone where we had to worry about carrying USBs or other storage media to carry our important data. But, cloud storage is limited and gets expensive after a certain limit.
We are also faced with the modern issue of threats to data security as everything is now online making data loss and breaches inevitable. cBackupper is a solution that not only provides you with secure unlimited storage but a number of other handy features as well.
Download cBackupper latest full version for Windows 10, Windows 7, & Windows Vista, & Windows XP PC. This is an offline installer setup file for cBackupper and will work for both 32-bit and 64-bit operating systems.
Download CBackupper for PC to Cloud Backup
One of the most used utilities and important functions of cloud storage is to backup your local storage in your PC to your cloud storage to make it accessible everywhere else.
Like all Cloud Storage, you can backup anything including your important files, documents, photos, videos, and music from your computer to secure the cloud. Unlimited file size, in your trusted clouds.
Cloud to Cloud Backup
What many cloud storage's don't offer is storing your clouds data to another cloud or formally cloud to cloud to backup. You have to use third-party services to make this possible such as MultCloud to make this process smooth.
With cBakupper you don't have to download and re-upload your files. Create a duplicate copy in a separate cloud drive by just adding an extra layer of protection for your cloud files.
Automatic Cloud Backup
Who doesn't love automation, and personally I like to schedule tasks in my spare time, so my tasks get automatically done without me being to handle each every time. cBackupper's Automatic Cloud Backup lets you create a schedule to run automatic cloud backup.
You can set its frequency to daily, weekly or monthly. Just set the frequency and your scheduled work will be done for you.
Version Management
Yet another important utility that is helpful to developers primarily as it behaves in a similar way to version controls, though not exactly, making it easier to go back to a specific version of file with respect to its time and date.
There's More
More options are always better and cBackupper provides you the liberty to Customize which file types to back up with File Filter Settings.
Exclude certain file extensions from the backup source or only backup certain file extensions to save time and backup space. Additionally, with Flexible Restore, you are allowed to restore files anytime and anywhere. You can easily restore to the original/new location within a few clicks.
cBackupper can improve
As everything is getting mobile, users need to access their files on their closest driver. C-Backupper users will definitely be delighted and it seems necessary to be available on Android and iOS platforms to cater to users on their daily driver.
The way to go!
With cybercrimes on the rise causing data losses, it's becoming important for organizations and individuals to adopt a safer way to manage their data. C Backupper is one of the secure options allowing you to deal with cloud storage sensibly and securely.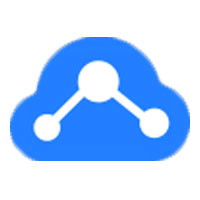 Downlaod
AOMEI CBackupper
v1.2.0 Free for PC
🛡️ Safe & Secure
Download Information
License: Free
Platform: Windows OS
Language: English
File Size: 11 MB
Downloads: 5,472
Developer: AOMEI