Assume that you want your posters to spread out and reach the target customers to enhance sales or maybe you want to promote a product or an event. How about creating fine and professional posters and flyers for social media cover or Ebook cover. Think of creating interesting posters or presentations that fantasize teachers. Yes, all this stuff can happen – instead, you can do it all online without the need to get the software installed. This means that you can stop worrying about your computer lagging or bogging down.
Designcap is an online poster and flyer maker that turns your creativity into striking posters and epic flyers. It allows you to create high-quality graphic designs without needing advanced graphic design skills. It includes tons of exclusive templates, photos, elements, illustrations and resources to boost your creativity. While it features thousands of professionally designed templates and themes for different niches, you can browse through these graphic designs to find the one you prefer.
Purley Original and Insightful Interface
DesignCap has an easy drag-and-drop interface that anyone can understand and enough – rather – ample features to make managing tasks effective but not overwhelming.
Kick-off your Project with oodles of Arresting Templates
The templates are not specific to a category or so. It covers hell lot of different niches. With its jaw-dropping design templates, you can customize it with a touch of your likeness. This way DesignCap will save time and money.
A Wide Array of Customization Tools to Spice Up Your Project
There's a rich set of editing and customization tools that designcap provides. As a result, it helps you to paint down the exact vision you have in your intellect to a real project.
Exclusive and Well-Grouped Modules to Create Aesthetic In-fographics
DesignCap includes exclusive and well-grouped modules to create some stunning illustrations. The modules include:
Social Icons
Icons and Text
Images and Text
Options
Steps
Timelines
Diagrams
Comparisons
Statistics
SWOT
It also includes images, icons, text etc. You can accordingly change the controls such as color, opacity, font option etc to make visual design easier and faster.
Pricing
Designcap comes in three distinct packages:
Free – $0, limited templates, 5 image uploads, save 5 designs
Basic – $4.99 per month, unlimited templates, 100 image uploads, save 100 designs
Plus – $5.99 per month, 1000 image uploads, save 1000 designs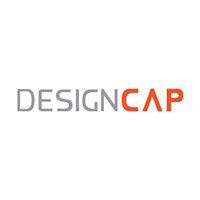 DesignCap
Online Graphic Design
🛡️ Safe & Secure