What is the best free online video maker? If you are looking for an answer just wait and try FlexClip. It's a browser-based online Video maker tool for those who are beginners in making videos. This is a powerful online video editing tool that has a host of other amazing features to create impressive and professional-looking videos instantly.
FlexClip includes hundreds of rich and dynamic video templates, motion presets, and an extensive stock footage library, complemented with plentiful animated elements encompassing text animation, overlays, intros/outros, and millions of elements. Sounds Crazy!
No Need to Know the Ropes – Just Login
To use this free online video maker with music and pictures all you need is to log in. Use Facebook or Gmail ID to log in.
Here's the thing. You need not be an expert at making videos because FlexClip makes it super easy for you to work your way. It allows users to create videos online straight from the internet browser. You don't have to learn the ins and outs of this software.
All you need is to add the media or photos from the computer and customize it. You can therein add text, videos, and voice-over to fully edit and customize your content. At last, you have to download what you made and share it online with the world.
A Comprehensive Online Video Maker Software – Review
The software gives some really decent features. This includes the option to trim videos so you can decide on the length of the video. This feature would also help reduce significant portions of a long video and let you make the video much smoother. You can also add the music to your video to give it a mood parameter.
There's is the stock music from where you can integrate or even upload your music files into the video. Furthermore, FlexClip gives the option to record your voice-over. This is good, especially if you want your narration or audio in any part of the video that you want. Likewise, you can add and edit the text to help audiences understand your video content better.
FlexClip will also help you to position your text blocks. You can also adjust the time frame from when the text should appear and disappear on a scene. The option to change the text color and font selection options are also available. This is great for editing. The best part comes when you have the option to add your watermark to your videos and brand them. It's super handy.
Create High Resolution Videos
This video editor online helps you to create your videos up to 1080p. That's, however, not included in the free version. It sucks. That's right.
You can otherwise select 720p and 480p. So, it depends – mostly. The list goes on. But, like all other video editors, take for instance Canva, FlexClip gives the option to transform photos into videos.
Split Videos into Segments
Video Splitter, another feature of FlexClip is perfect for video splitting into several segments. This online video editing software would get the work done without having to get yourself into all the technical stuff. Likewise, you can select different templates. These templates are super captivating.
With all the editing options available, you can also integrate appropriate music into the template. Furthermore, FlexClip makes it easy to add video transitions and story lines. This makes even a better blend. Once you're done with everything, it's time to export the final video. You select the quality and simply export the content. That is it.
Does FlexClip Lack in Something?
It does. The main thing is the absence of the Undo option. You'd have to start all over again to recreate the whole element. It gives great inconvenience.
The maximum video time allotted is 5 minutes. Hence, you might not wish to create an extended family vacation or event videos.
It, furthermore, does not have the option to add multiple text blocks on the same scene. So, you would have to split the scene and add new text.
FlexClip Free VS Basic VS Plus VS Business Price
Many users ask that how much does FlexClip cost. This tool has three versions to use or download.
The free version provides 480p SD downloads with one stock video per project with a maximum of 12 projects in total. The video length is also up to 1 minute.
The FlexClip Pro basic version makes it up to 720p HD downloads with a maximum of 50 projects and a video length of up to three minutes. You can also add your custom watermark. This comes with a subscription plan of $5.99/mo.
The Pro Plus version which is also the most popular one takes up to 1080p full HD downloads with a maximum of two hundred projects. It also levels up your project with a video length of 10 min and five stock videos per project. This one comes with a plan of $9.99/mo. That's there is to the Plus one.
Last up is the FlexClip business plan. It comes with a subscription plan of $19.99/mo that gives you a greater edge to make some really cool and fun videos that look super professional and stunning. This one can allow you to integrate unlimited stock videos per project with a maximum of 1000 projects and a video length of up to 30 minutes. I think with this one, they should have allotted a video length o up to an hour. But, it works this way.
How to Use FlexClip?
This online video editor is super easy to use. You can make a stunning video in just 3 steps:
Add Media: Upload video or photo from your computer or use stock libraries.
Customize: It's an important part add text, music, voice over, Gifs, or adjust speed.
Export: Once you are done download you custom video in high HD resolution Or share it online with your loved one.
Does FlexClip have a watermark?
You can make, convert, or merge videos without a watermark. It doesn't matter if you are using its free version you can still use thousands of stock videos and photos without watermark.
However, you can add your own brand name as a watermark while editing the video. Just enter text select size, opacity, and position or upload image.
Is FlexClip Safe To Use?
It doesn't matter if you are a newbie or a pro this online video maker is completely safe to use.
Does FlexClip Download for PC Available?
You can also download FlexClip for Windows PC. Once you download this app it will create a shortcut on the main desktop. Double-click on it to run it and start making videos.
Alternative to FlexClip
If you are looking for a program like this online video maker that you can download and use offline. Try WonderShare Filmora, Adobe Photoshop CS5, CyberLink PowerDirector to be the best alternatives.
How to Cancel FlexClip Subscription?
If due to any reason you have decided to cancel your Pro subscription then simply login and click on My Accounts. Find and select Cancel My Subscription.
Once you do that you won't be charged next time, however, you can keep using its paid version until the next payment.
How to Delete FlexClip Account?
At present, you cannot delete your account. This feature is not introduced currently. However, you can log out by clicking on the My Account and Sign Out.
How to Add Music to FlexClip
To add music to the video is very easy. First, choose the video from the stock libraries or upload it from your computer.
Then from the left side click on the Music tab and choose again libraries or Your Music. Click on the + button next to the music track and you are good to go.
How to Download Video from FlexClip?
Once you are done customizing your video click on the import button on the upper right corner, choose the export resolution.
Now click on Export the video for free with FlexClip Intro. It will lead you to a new window. Click on Export Video to download videos.
If the FlexClip not exporting your video then it may be because you have overused your version limits.
Conclusion: Why You Should Buy FlexClip Video Maker
To wrap it up, I feel FlexClip if not given all that you want, still makes it good enough to create really high-quality videos without having to hassle through the technicalities. Though video time is an issue and the undo option really makes everything horrible, it still is a good option for beginners to start with.
It, however, lacks the depth of professional video-editing programs like After Effects or Adobe Premiere. That being said, if you're on the hunt for basic editing programs and being a rookie editor and freelancer, FlexClip is an excellent option.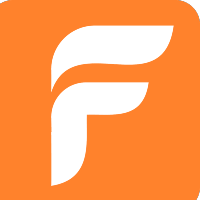 FlexClip
Free Online Video Maker & Converter
🛡️ Safe & Secure
Company Information
Pricing: Free
Platform: Web
LinkedIn: Profile
By: PearlMountain Ltd.