Fotor photo editor for PC is the best online photo editor for beginners and professionals. It's the best choice for those who want a one-click enhancement tool while editing pictures.
Fotor picture editor for PC is a complete beauty. It's a straightforward and user-friendly photo editing software. You can edit photos, make a collage or create a design with this online picture editor app.
If you don't want to use the online version then you can also download Fotor for PC on Windows & Mac OS. This tool supports Windows 10, Windows 8, and Windows 7 64-bit OS. Fotor 4.1.8 is the latest version for Windows to download. you can also download Fotor for Mac and mobile devices.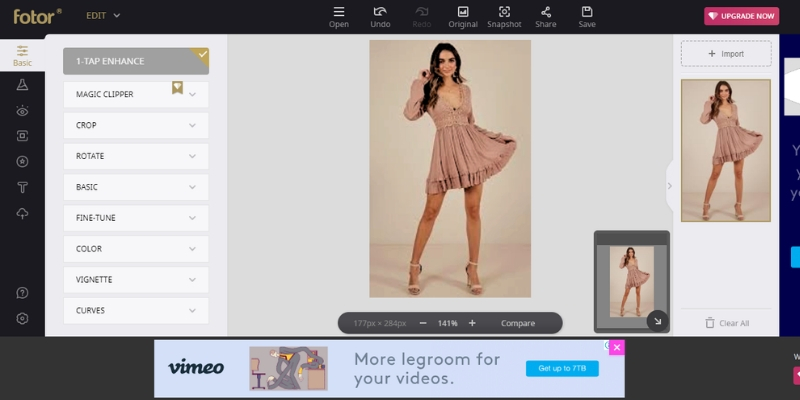 Download Fotor Photo Editor for Windows 7 & Windows 10 PC – 2023 Overview
The Fotor's developer has built this online tool as easy-to-use pic editing software for different platforms. Apart from using its free online version, you can also download Fotor online photo editor for Windows, Mac, and mobile app. Simply download the Fotor setup and start editing your Pictures.
While using the Fotor online photo editor software, you being an amateur or professional doesn't matter. Why? because it only takes a couple of clicks to instantly enhance photos of your or your loved ones.
It's a far better alternative to the Photoshop app. The only similar thing about them is that this online photo editing tool is also not free. You have to buy Fotor Premium to utilize endless features.
Many users are looking for an online photo editor so that they can edit pictures online by adding stunning effects.
If you are also looking for an online photo enhancer tool for Windows 10 & Windows 7 PC to add effects, blur pics or create a collage, then start with Fotor online photo editor app.
Simple, The Best and Surprisingly Easy to Use
The user interface is modern. You can navigate fast between different options. As a free picture editor, it doesn't have a learning curve download Fotor for Windows or use the online photo editor and start messing with hundreds of photo editing features.
When you open Fotor photo editor it gives you three basic options. If you want a photo edit, then click on it and it will lead you to the edit section. One fantastic feature of the fotor flash app is its quick guide. With short tutorial, it guides user what to do.
In photo editing section a toolbar appears having seven different categories. Upon clicking on any one of them reveals more features. Here you can use 1-tap enhance, or adjust exposure, brightness, contrast, white balance, and saturation. You can also sharpen or blur pictures or add a vignette, crop, straighten, rotate, and many more.
Create Professional Photos & Thumbnails
Fotor online photo editor app also lets you use special effects or add frames and borders. You can improve the appearance of the photos with tilt-shift blurry effects.
If you opt to create online collages with Fotor then it gives you main categories, e.g. classic collage, artistic collage, funky collage, and photo stitching. Each group has a bundle of collage samples click on it, upload your image and enjoy.
You can connect fotor online image editor with Facebook or Cloud, so to get easy access to your photos and edit them quickly.
Fotor is a Useful Online and Desktop Photo Collage Maker
The design section of Fotor online photo editor allows you to create mobile wallpaper, resumes, YouTube channel art, Facebook cover, Twitter cover, poster, logos, cards, and many more. This online photo editor also has hundreds of design samples use any of them or start from scratch.
Buy Fotor Premium Version Online
You may get annoyed by ads while using this online photo editor but this image editing tool gives you a wide variety of editing features. If you want to get rid of ads, buy Fotor Pro or Pro+ version depending on your need.
Again you will need its pro version to get full access to features. Its Pro version has millions of free pictures and more effects. Once you are done editing the photo Fotor gives you Photoshop-like results.
Supported File Format For Fotor Photo Editor
JPG, JPEG, JPE, BMP, GIF, TIF, PNG, CRW, CR2, NEF, ARW, SRF, SR2, PEF, ORF, RW2, RAW, RAF, DNG, MEF, RWL, KDC, FFF
JPG, BMP, PNG, TIF
What Fotor Pro online Photo Editor Offers?
All Photos

Basic features
Exclusive 100+ photo effects
Advanced Beauty features
30+ stylized photo frames
300+ custom-designed stickers
Artistically designed backgrounds and textures
80+ exquisite collage templates
1000+ design templates dimensions
Regularly Updated New Content
Advanced HDR Tech
Is Fotor Really Free?
It's a free online picture editing app. You can use this app with limited features. To use its effects, templates, elements, advanced editing options you need need to buy its Pro version.
The Pro version is also available on 3 days trial period. If you are satisfied then you can buy its monthly or yearly plan.
Where is Beauty Option in Fotor?
Go to the Fotor and click "Edit a Photo". Upload your image and click "Beauty" on the left dashboard.
How Do I Cancel my Fotor Subscription?
To cancel subscription click on the "My Account" and choose "Subscription". Once canceled, you can still use the package until the end of your current subscription period.
How do you Edit in Fotor?
If you are using the online version then sign in and click on the left menu of the Fotor photo editor web app. you will see the crop, resize, effects, and beauty feature just browse through the app. Edit image preview it and then apply the changes.
How do I Change Resolution in Fotor?
Open your photo into the Fotor photo editor. Then click on the "Basic Adjust" tap on the left side bar and find the resize option to change resolution.
How Do You Clone in Fotor?
Open Fotor and click the button "Edit a Photo", go to "Beauty".
Choose "Clone" and use the brush to select a tanned portion of your skin.
Hold down the mouse to cover tan lines with cloned part.
Apply the effect and save it.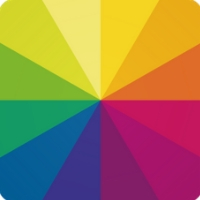 Download
Fotor For PC
32/64-bit Windows 10 & 7
🛡️ Safe & Secure
Company Information
Pricing: Free
Platform: Windows & MacOS
File SIze: 389 MB
LinkedIn: Profile
By: Everimaging