MultCloud is a free app that allows you to connect all your cloud drives and transfer or sync files from one cloud service directly to another. You can also manage online files from multiple clouds all under one virtual roof with upload, download, cut, copy, paste, move, delete. Rename, etc.
Users usually end up using MultCloud multiple cloud services (OneDrive, Google Drive, DropBox) and lose track of managing files across them. You may also want to sync folders across accounts from the same cloud service.
Such utilities and more are well handled by MultCloud which provides you with a cloud explorer to manage cloud files among 30+ cloud services.
MultCloud Multiple Cloud Storage -Seamless Transfer
Transfer your files from one Cloud Service (MEGA) to another (MediaFire) like you would in your FileExplorer. Additionally, you can make use of offline data transfer that enables you to power off your device once you launch your data transmission. Users can additionally schedule transfers as well.
Sync and Backup Databases
Sync files or entire folders from one cloud to another with different scheduling intervals like daily, weekly or monthly. Secure your database by backing up your MYSQL database. You'll also know when syncing is done through email notification or in the worst case when it fails as well
All Clouds – One Place
Manage multiple clouds in a single place where your Cloud Manager will behave like your typical File Manager allowing you basic functions like searching, copying, pasting, and advanced functions like google photos remove/find duplicates, move files between cloud services(moving photos from dropbox to google photos), etc. A single login to all clouds, that you can share publicly or privately. In addition to allowing files to be shared offline, Multcloud allows you to save files from your cloud drives even when you're offline.
Multcloud can improve
As everything is getting mobile, users need to access their files on their closest driver. Multi cloud Users will definitely be delighted and it seems necessary to be available on Android and iOS platforms to cater to users on their daily driver.
Online Storage Services Supported by MultCloud
MultCloud supports more than 30 cloud services like
Google Drive, Dropbox, MEGA, OneDrive, etc.
Try It, It's Free!
Multi cloud is Free to use which is enough for most of the users as you'll be getting enough storage with up to 30GB of traffic per month. The aforementioned features will also be available along with cloud transfer, cloud sync, and cloud file explorer.
There are more options than you can purchase with better technical support, more synchronization modes, Quintupled transfer speeds, double syncing, and upload encryption as well.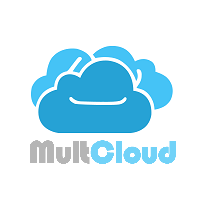 MultCloud
Multiple Cloud Storage
🛡️ Safe & Secure
Company Information
Pricing: Free
Platform: Web
LinkedIn: Profile
By: Multcloud.