If you're experiencing crashing issues while playing The Last of Us on your PC, you're not alone. Many players have reported this problem. Despite being a highly anticipated game, some players have reported encountering crashing issues that can be frustrating and disruptive to gameplay.
This problem is caused due to outdated or corrupted graphics card drivers, incompatible system requirements, corrupted game components, and improper configurations. Fortunately, there are several solutions you can try to fix these issues.
In this guide, we'll take you through some troubleshooting steps to help you get back to playing the game without any problems.
How to Fix The Last Of Us Crashing on PC
If the Last of Us is crashing on your PC, then make sure that your PC meets the game's minimum system requirements of The Last of Us, you are not overclocking anything and there is no problem with your SSD, disable your antivirus and firewall, complete any pending restart of your PC, and Install/repair the essential game components such as DirectX Runtime and Microsoft Visual C++ Redistributable. In case the problem still persists, then try the following potential fixes.
1. Update the GPU Driver
The first thing you'll need to do is update your graphics card drivers. Once you've installed the updated drivers, try launching the game again and see if the black screen problem has been resolved. In many cases, this should do the trick and get you back to playing Resident Evil 4 Remake without any issues. To update the GPU drivers, follow the below steps;
Open the Device Manager again and expand Display adapters.
Right-click on the graphics card, and click on Update driver.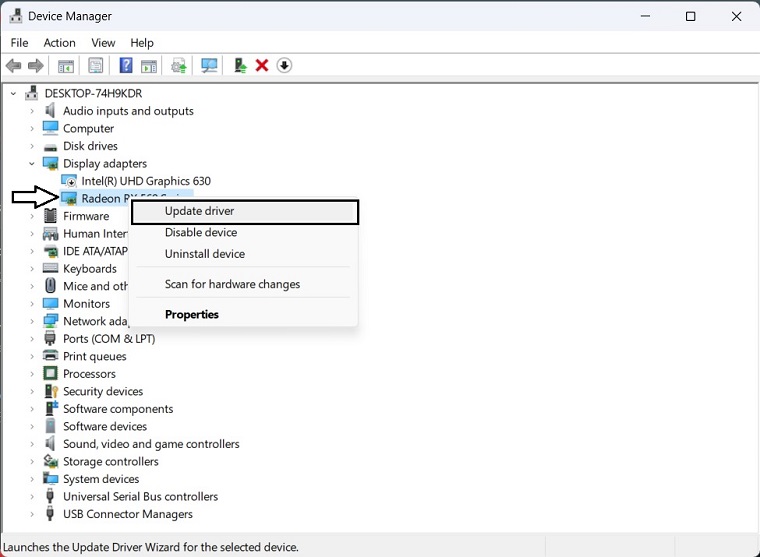 Choose Search automatically for drivers and update the driver.
NVIDIA and AMD do release game-specific updates that you can download and install on your PC. But it takes time and if you are a newbie who doesn't have skills then you might end up downloading the wrong drivers.
So, we suggest downloading Driver Easy software to update your graphics card driver quickly and efficiently. Unlike the device manager, it can update all drivers with a single click and has a broader database for detecting the latest drivers.
2. Clear the Client's Cache
If you're experiencing the frustrating issue of being stuck on the loading or launch screen while playing the new Resident Evil 4, there's a simple and effective solution that you can try. Clearing the Steam download cache has been reported to be a highly effective method to fix this issue. To do so, just follow the below steps;
Open the Steam desktop app.
Click on Steam from the menu and go to Settings.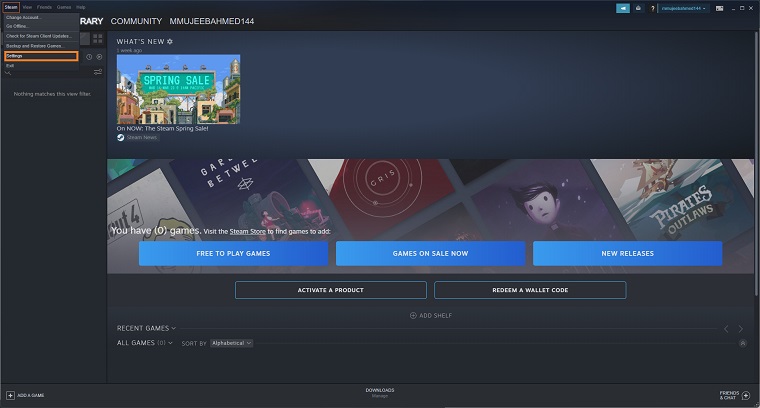 Go to the Downloads tab, and then click on Clear download cache.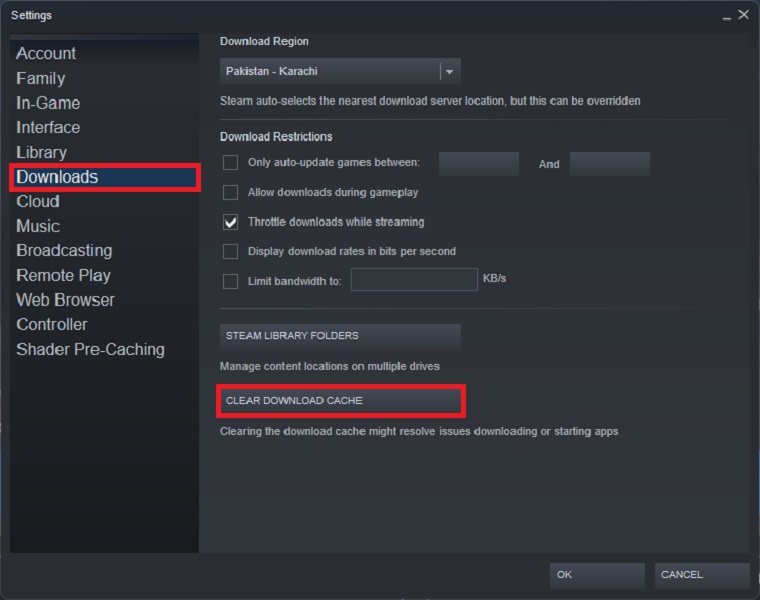 3. Uninstall Problematic Apps
To resolve crashing issues with The Last of Us on PC, consider uninstalling any recently installed apps or any FPS/game-boosting software that may interfere with the game's performance. To do this, follow these steps:
Press Win + I to open Settings.
Go to Apps and navigate to the Installed apps.
Click on the three horizontal dots next to the problematic app and click on Uninstall.
Restart Windows.
4. Repair the Game Files
If The Last of Us is still crashing on your PC, then verify the game file integrity because if your game files are missing, corrupt, or damaged, Resident Evil 4 Remake crashing becomes an unavoidable problem. This method has been proven effective by many players and hopes it works for you too. To do so, just follow the below steps;
Open Steam > Click on Library > Go to Home.
Right-click on Resident Evil 4 Remake > Click on Properties.
Go to the Local files tab > Click on Verify integrity of game files.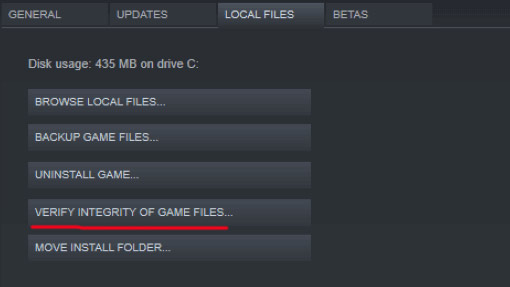 5. Increase Virtual Memory
To reduce the chance of encountering crashing problems while playing The Last of Us on your PC, it's important to ensure that the virtual memory size is sufficient. The Last of Us is a memory-intensive game, and increasing the size of virtual memory can help alleviate any issues. Follow these steps to increase virtual memory size:
Press Win + I on the keyboard to open Run.
Type Performance and then click on OK.
Navigate to the Advanced tab.
Click on Change, as shown in the screenshot.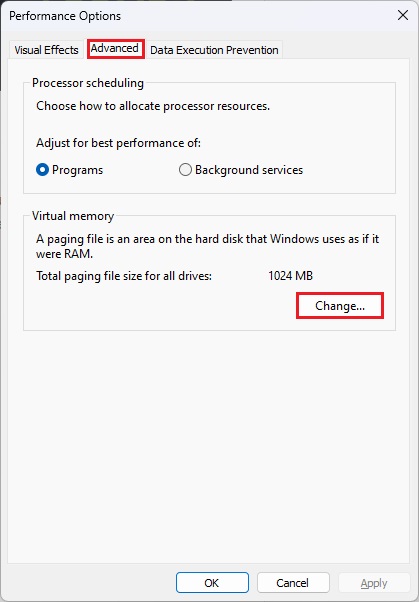 Untick Automatically manages paging file size for all drives and ticks Custom size.
Now, choose the system drive and type an increased value of the Virtual memory size.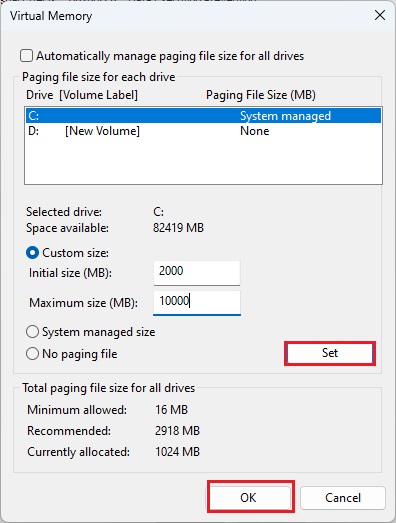 After applying all these steps, save the settings and restart Windows.
6. Update the Game
Updating the game can resolve your issue. To do so, just follow the below steps;
Go to The Last of Us's Properties like before.
Go to the Updates tab.
Set Automatic updates to High Priority.
Relaunch Steam.
Now, Steam will update this game with the highest priority when a new update is available.
7. Run the Windows Memory Diagnostic tool
Press Win + R on the keyboard to open Run.
Type mdsched and click on OK.
Click on Restart now and check for problems.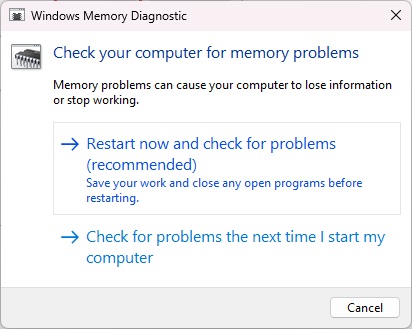 In case the problem still persists, you may need to change the RAM stick to fix the crashing problems with The Last of Us on PC.