Wo Long: Fallen Dynasty is a popular PC game that has been enjoyed by gamers for several years. However, some players have recently been experiencing issues with the game crashing on startup or launch. This can be frustrating and prevent players from being able to play the game.
This problem is usually caused due to insufficient system requirements, problems with the graphics driver, missing or corrupted game files, issues with the game components, third-party background services and apps, and a known bug.
Fortunately, this issue can be resolved by running the game as an administrator, updating your graphics card drivers, verifying the game files through Steam or another platform, restarting your PC, and disabling Antivirus or Firewall.
In this article, we will go over some of the most effective ways to fix the game crashing on startup or launch on PC.
How to Fix Wo Long: Fallen Dynasty Crashing on Startup/Launch on PC
If the Wo Long: Fallen Dynasty crashes on your PC again & again then make sure and verify that your PC meets the Wo Long: Fallen Dynasty system requirements, restart your PC, Update the game and disable your Antivirus or Firewall. In case the problem still persists then try the below fixes to sort out your problem.
 1. Disable the Extra Virtual Display Adapter
First & foremost, disable the extra virtual display adapter on your PC. To do so, just follow the below steps;
Press Win + X on the keyboard and click on Device Manager.
Expand Display Adapter.
Right-click on any extra virtual display adapter and click on Disable.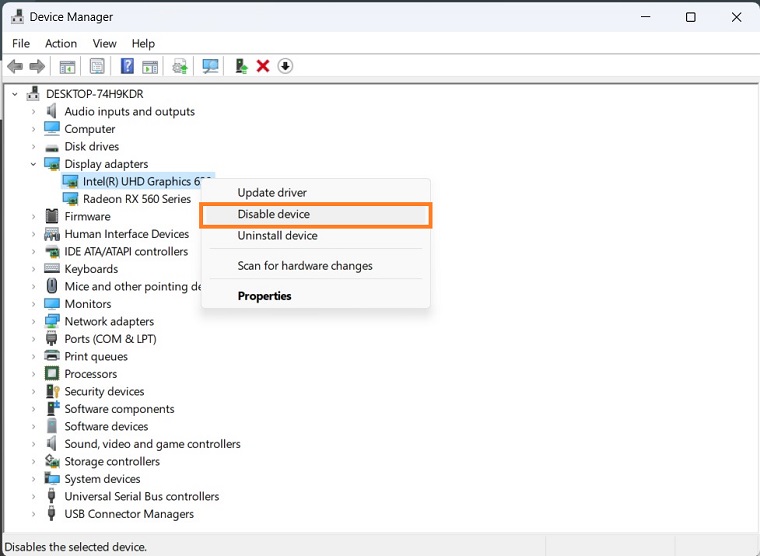 2. Update the Graphics Driver
Open the Device Manager again and expand Display adapters.
Right-click on the graphics card, and click on Update driver.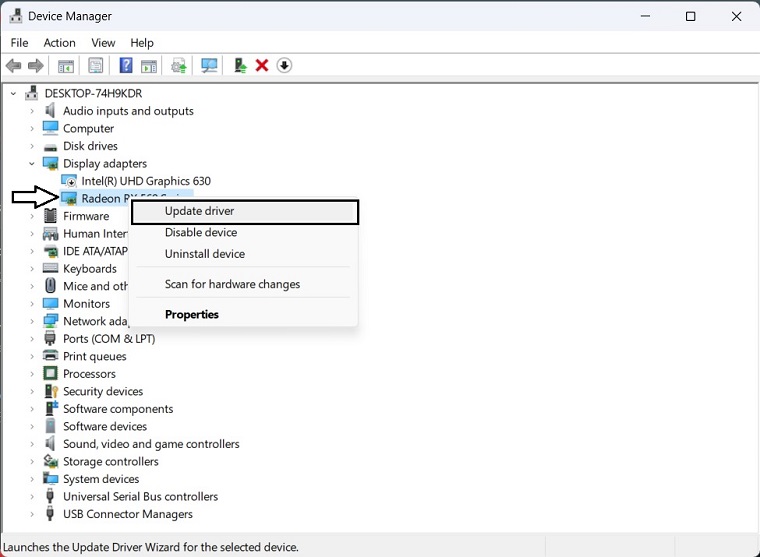 Choose Search automatically for drivers and update the driver.
We recommend downloading Driver Easy to update your graphics card driver. This tool is capable of identifying any problematic drivers and updating them in a more efficient manner. Unlike the device manager, it has the ability to update and install all drivers with just one click. Furthermore, it boasts a more extensive database which allows for more efficient detection of the latest drivers.
3. Switch to a Dedicated GPU
In case your PC has two GPUs, then switch to the dedicated GPU on which you want to play the game. This can help you to resolve your issue. To do so, just follow the below steps.
Nvidia:
Right-click on the desktop screen.
Open Nvidia Control Panel.
Go to 3D Settings.
Click on Manage 3D Settings.
Open Program Settings.
Select Wo Long Fallen Dynasty from the list.
Select High-Performance Nvidia Processor as the preferred graphics processor for this program.
Make sure to save changes and reboot the PC.
AMD:
Right-click on the blank desktop screen.
Open Radeon Settings.
Head over to Additional Settings.
Go to Preferences.
Click on Power.
Click on Switchable Graphics Application Settings.
Select Wo Long Fallen Dynasty from the list (If the game is not visible, select Add Application to include the game)
Select High Performance from Graphics Settings.
Finally, reboot the PC to apply changes.
4. Repair Wo Long Fallen Dynasty Files
If your problem still persists, then verify the integrity of the game files on steam. To do so, just follow the below steps.
Go to your Steam game library.
Right-click on Wo Long: Fallen Dynasty, and click on Properties.
Navigate to the Local Files tab.
Click on Verify integrity of game files.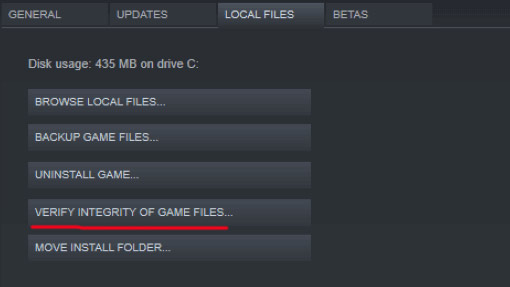 Wait for a while until it finishes the process.
5. Run the Game as an Administrator
If your game still crashing on your PC, then run the game as an administrator to resolve your problem. To do so, follow the below steps;
Go to the installed Wo Long Fallen Dynasty game directory.
Right-click on the application file on your PC.
Click on Properties.
Click on the Compatibility tab.
Click on the Run this program as an administrator checkbox to enable it.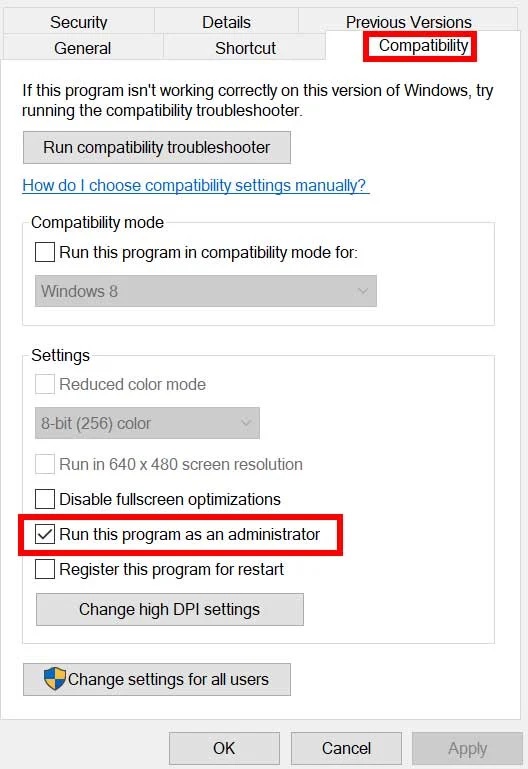 6. Update the Game Components
Try to update the game components such as Microsoft Visual C++ redistributable and DirectX 11/12. To update, these game components, just follow the below steps;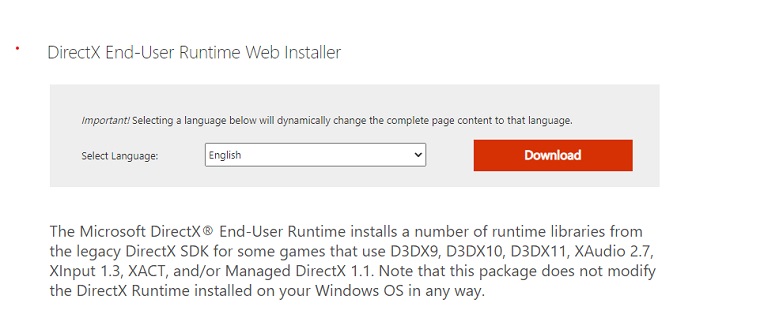 Install it on your PC.
Restart Windows.
7. Disable Unnecessary Background Services
Disabling the unnecessary background apps can also solve your Wo Long: Fallen Dynasty crashing issue. you just need to follow the below steps;
Press CTRL + Shift + Esc to open the Task Manager.
Navigate to the Processes tab if you are not there by default.
Select the process you want to close and then click on End Task.
8. Disable Fullscreen Optimization
Disabling fullscreen optimizations by the Windows system for your game application file may resolve compatibility issues on certain PCs. Even though it is typically disabled by default, it is important to double-check to ensure that fullscreen optimization is not enabled. To accomplish this, follow these steps:
Go to the Wo Long: Fallen Dynasty installation folder.
Go to the Properties of WoLong.exe file.
Tick Disabled fullscreen optimization.
Click on Apply and OK.
9. Disable In-Game Overlay
Background-running third-party overlay applications can frequently lead to conflicts that impact the launch of a game. This is because these apps consume a substantial amount of system resources, much like the processes necessary for starting the game. To disable an in-game overlay on steam, just follow the below steps;
Open Steam.
Click on Steam on the menu and go to Settings.
Go to the In-game tab.
Uncheck Enable the Steam overlay while in-game and click on OK.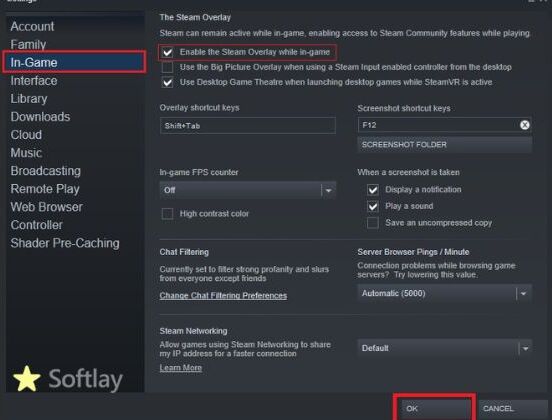 10. Reinstall the Game
If none of the fixes helps you to solve your problem, then reinstalling the game can resolve your issue. Reinstall the game & check whether the issue is resolved or not.
Furthermore, you also can update Windows to the latest version. Also, try to find out if it is a known bug or not. If yes, wait for the next patch update.