Lover is Taylor Swift's seventh album. It came out on August 23, 2019. This album is different from her earlier ones because it has happier and more romantic feelings instead of darker ones.
If you want a font like Lover's, try Love Font by FG Studios. You can get a free download of Lover Font here. It's in the TTF (TrueType) Format and you can use it for personal purposes without paying.
Styles of Lover Font
Lover Font Family includes only 01 style with a unique appearance.
Lover Regular
Lover Font Family View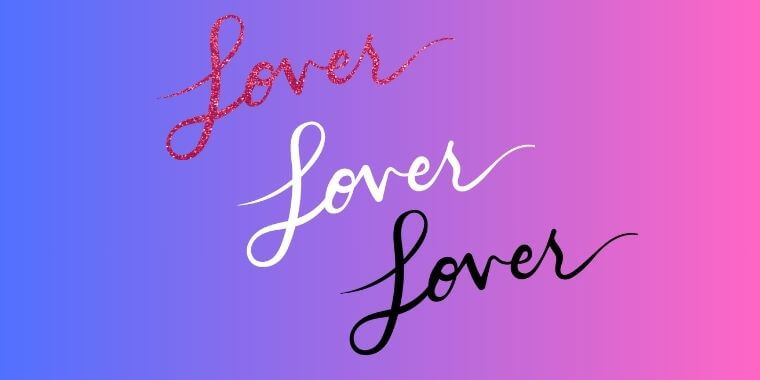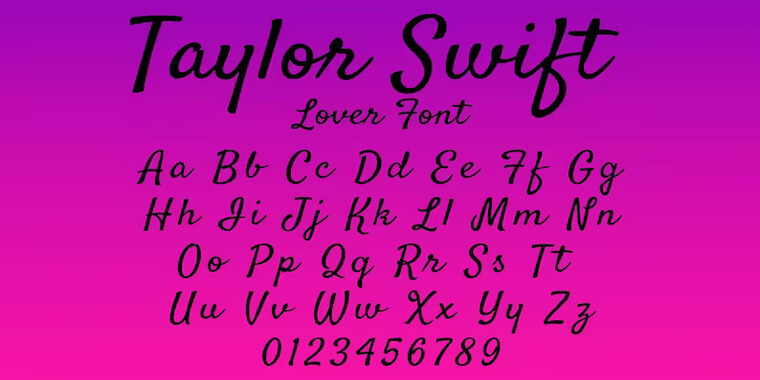 Similar Fonts to Lover Font
Here are some Fonts that are similar to Lover Font:
Lover Font Generator
You can use online tools like the Lover Font generator to create words that look like the Lover Font. These text maker allow you to adjust the size, spacing between letters, and distance between lines of the text. You can also copy and paste the font to use it in your stuff.
Lover is a font that can be used on any device like Mac, PC, Linux, iOS, and Android. You can use this font in apps like CapCut, Google Docs, Adobe Photoshop, Canva, Adobe Premiere Video, and Adobe Illustrator.