Piriform Defraggler is a free tool to speed up your computer performance with quick and easy defragmentation. Piriform Defraggler can work with HDD and SSD and supports NTFS and FAT32 file systems!. Optimize your SSD or HDD through freeware Defraggler V2.19.
Download Piriform Defraggler's latest full version for Windows 7, Windows 8.1, Windows 10, Windows XP, & Windows Vista PC. This is an offline installer setup file of Piriform Defraggler and will work for both 32-bit & 64-bit operating systems.
Defraggler Latest Version 2.19 Download Overview 2022
Piriform Defraggler is a handy tool used to speed up PC performance by hard drive defragmentation. Think about Defraggler vs windows defrag. Piriform gives your more options and control over traditional disk defragmentation. You can defrag a single folder or go for the whole hard disk drive.
It intelligently moves large files to the end of the drive and moves files to the front. By taking large files to the end of the hard drive this way your computer loads faster and takes less time at windows startup.
It is totally wrong perception that the user thinks that it eat hard drive space. It can be run through quick defrag mode, quick mode won't take a long time. It does not thoroughly check or dig deep.
A routine quick defrag keeps your system running faster. Piriform Defraggler is a lightweight application you can use portably. You may also like Iobit Smart Defrag 4
During Defragment Process you can see drive map shows you blocks are empty which means they are not fragmented or pending defragmentation. There are many other Defraggler alternatives available on market such as Auslogics 2014 – 2015, smart defrag, disk defragmenter, defrag, Diskeeper, ultra defrag, etc.
It counts as the best free Defraggler download for one's window. Task scheduler allows you to Defrag daily, weekly, or monthly runs for PC optimization. The Piriform Defraggler V2.19 is offered in 37 languages.
Popular Old Versions of Piriform Defraggler this software are
2.13.670
2.14.706
2.17.898
2.18.945
We have tested this software and found it clean from malware, spyware, and adware, etc. This is lightweight software won't take high system resources for defragmentation. It won't slow down your computer after installation. This is a safe application but still, you won't take risks you can create a system restore. malfunctioning on windows 10 internal error scheduled job.
Features of Defraggler V2.19 Free Download
Below are noticeable features of Defraggler Disk defragment software
Move Files or Folders to end of drive.
Quickly Optimize SSD and HDD
Added new scriptable /CHECKERRORS parameter to check drive for errors.
Disable auto Benchmark after Defrag.
Improved localization support.
Minor GUI improvements.
Minor bug fixes.
System volume information.
Shows disk health warning.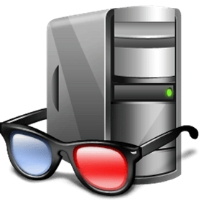 Download
Piriform Defraggler
V2.19 For PC
🛡️ Safe & Secure
Download Information
License: Free
Platform: Windows OS
Language: English
File Size: 4.32 MB
Downloads: 4,672
Developer: Piriform