If you are a fan of playing old PC games then you need to enable DirectPlay in Windows 10.
DirectPlay is an obsolete feature primarily built to enable multiplayer PC game functionality. Since the Windows Live for games came out, DirectPlay is no longer a requirement.
Luckily, if you still want to give your favorite childhood games a run, you'll most likely need to install or enable DirectPlay on your device.
If you tried to run a game or an app in Windows 10 that requires DirectPlay you will see an error message, "An app on your PC needs the following Windows feature DirectPlay."
In this article, we will explain How to Enable DirectPlay in Windows 10.
How to enable DirectPlay on Windows 10
Here's a quick guide on how you can enable it and start playing old PC games.
1. Direct Play Download Windows 10
If you don't have DirectPlay installed on your PC, first download Directplay and install it before you enable DirectPlay in Windows 10.
Follow these Steps for Directplay download.
Open Run WinKey + R > Type "Control Panel" > Press Enter > Programs and Features / Uninstall a Program

In the right sidebar locate and click "Turn Windows features on or off"
A new Windows will pop up find Legacy Components and double-click on it to expand.
Check the box Direct Play and then Restart Your PC to complete the directly download process.
2. Turn Off Antivirus to Enable DirectPlay Windows 10
If you have already installed Third-party antivirus software then you might see error code 0x80073701 while attempting to install DirectPlay.
If that's the case then you need to turn off/Disable antivirus software temporarily. (Here's our guide on How to Disable Avast Antivirus ) Locate the software icon in the system tray and then use the context menu. Doing this will enable DirectPlay in Windows 10.
Windows 10 defender is also the major cause that prevents enabling DirectPlay to play games. You need to Turn Off Windows Defender or add DirectPlay to try your luck.
3. Exit and Uninstall Skype

Apart from Anti-Viruses, Skype plays a vital role too. Many users have reported that when they exited Skype, their games ran as it had enabled Direct Play. You can Uninstall Skype too.
4. Run The Game in Compatibilty Mode
Compatibility Mode, at last, comes in handy to take care of the older versions. Besides You enable DirectPlay Windows 10, you can also run the game in compatibility mode. Follow these steps to learn How to Run The Game in Compatibility Mode:
Go to the Games Properties by right-clicking it.
Click the Compatibility tab, and then check "Run this program in Compatibility mode for:"
In the drop-down menu, check for the previous version you think your game will run for or check this guide to know whether Can You Run It.
Don't forget to click this option: "Run this program in Compatibility mode for" to enable directplay windows 10.
5. Use the Program Compatibility Troubleshooter
Windows 10 has a built-in troubleshooting feature that most of the time automates the process and helps you fix issues with your device. Follow these steps in Windows 10.
Press Windows logo key and type Compatibility in the search box.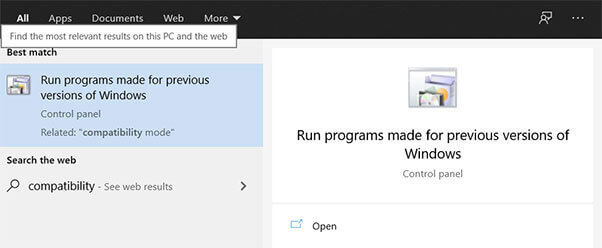 Select Run Programs made for earlier versions of Windows option to open.
Click Advanced and select the Run as administrator option, then press the Next button.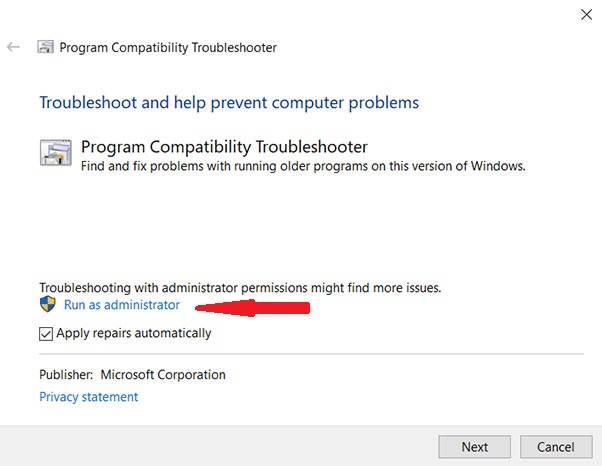 Select a listed game, or select Not Listed, click Next and press the Browse button to select a game to fix.
After selecting a game, press the Next button to go through the Troubleshooter's resolutions.
Now it's Your Turn!
Did You enable Directplay windows 10? Enabling outdated games as a result of fixing errors like Roblox error code 116 and many more as well.
Do let us know in the comments section!
Don't forget to ask questions or any further advice you require on how to enable direct play of windows 10.