If your PC has malware or virus on it and you want to remove malware from Windows 10. Then you came to the right place because malicious software is something which nobody wants on their computer. Yet almost everyone thinks that malware infection might happen with his PC.
But once a virus affects a computer nobody knows exactly what's the first thing one should do to remove malware PC. Especially when it comes to removing malware from Windows PC that gets infected quite often.
Today's topic on malware removal from windows PC is very important. You will learn how quickly you can remove virus malware from Windows 10/7.
But What is Malware?
The term malware or virus is very popular among computer users basically it's a contraction of malicious software. To explain in simple words, malware is a piece of software that was written in a manner with the intention of doing harm to data, devices, or to people.
There are different kinds of malware like Trojans, spyware, and the like. Sometimes viruses download when you visit suspicious sites. If Chrome CPU usage is high upon visiting these sites then it's a spyware attack. To remove malware from a PC one must have a free virus removal tool or malicious software removal tool in windows PC.
What are Common Symptoms of Malware?
It is very important to know what are the signs of an infected PC before you start to remove malware from Windows 10. The signs of a potential malware infested PC includes.
The slow PC performance than usual, PC crashes, or lots of pop up occur. If these symptoms are there then it's possible that your system has a virus, spyware, or other nefarious entity.
To counter this issue, you can download a free antivirus program for Windows to remove malware Windows 10. There is plenty of useful best virus scanner/malware cleaner and we will discuss in the latter part of this post.
You can also check PC hardware, sometimes these issues are responsible for ordinary behavioral changes. Still, it's best to use a free malware scanner to rule out doubts about malware.
How do I Remove Malware from my Computer?
If you want to know, how to remove malware from Windows PC and if you think that your PC is infected with a virus and you want to remove malware. Then these tested steps will help you efficiently remove malware from Windows 10 PC.
How Can I Remove Virus From My Computer Without AntiVirus?
Run the command prompt.
Select the virus affected drive (drivename: )
Type attrib -s -h *.* /s /d then press enter
Type dir ( It will shows you content of the drive)
Check if there is an unusual .exe file if there's an autorun.inf file rename it.
By doing the following steps you can now access the drive without affecting the virus
Go to my computer
Select the drive
Delete the harmful files you can also delete the harmful files using command prompt ( type del filename)
Step 1: Enter Safe Mode in Windows 10
Before you download malware removal tool for Windows 10 and start scanning. You need to disconnect your PC from the internet, and don't use it until you remove malware and clean your PC.
This process can help prevent malware from spreading or leaking your private data. Now if you are certain that it's malware infection that's damaging your computer. Then boot your PC into Microsoft's Safe Mode.
In this mode, only the minimum required programs and services are loaded. Entering Windows safe mode will prevent any malicious malware to load automatically when Windows starts.
This is an important step because it make it's easier to find and remove malware files since they're not actually running or active.
Unlike, Windows 7 and Windows 8 the process of booting into safe mode in Windows 10 is relatively difficult. To boot into Windows 10 Safe Mode,
First: Click the Start button in Windows 10 and put your cursor on Power button, but don't click anything.
Next: Hold down Shift key while clicking Reboot. When the full-screen menu appears.
Select: Troubleshooting, like this,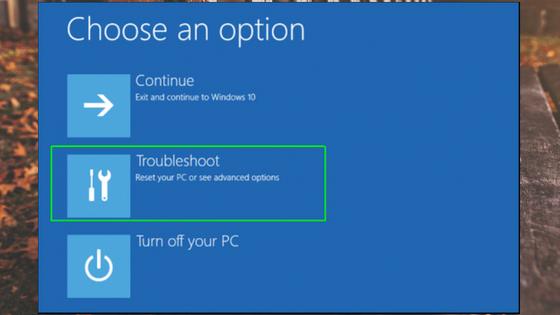 Then: Advanced Options, as shown in below picture,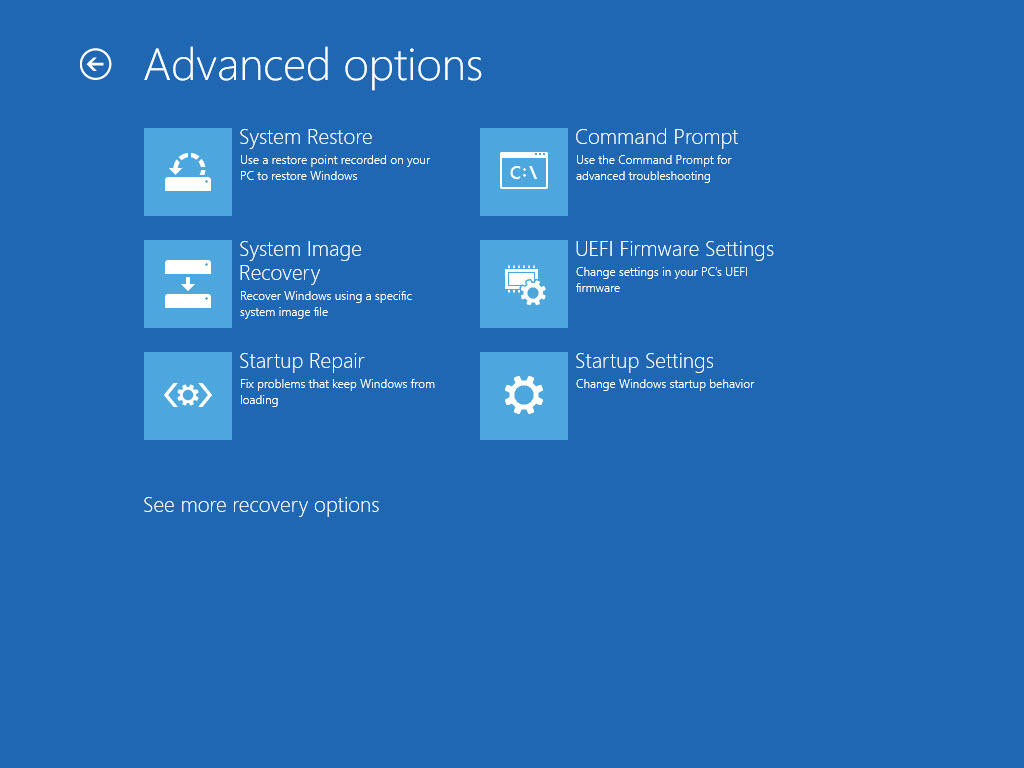 Then: Startup Settings.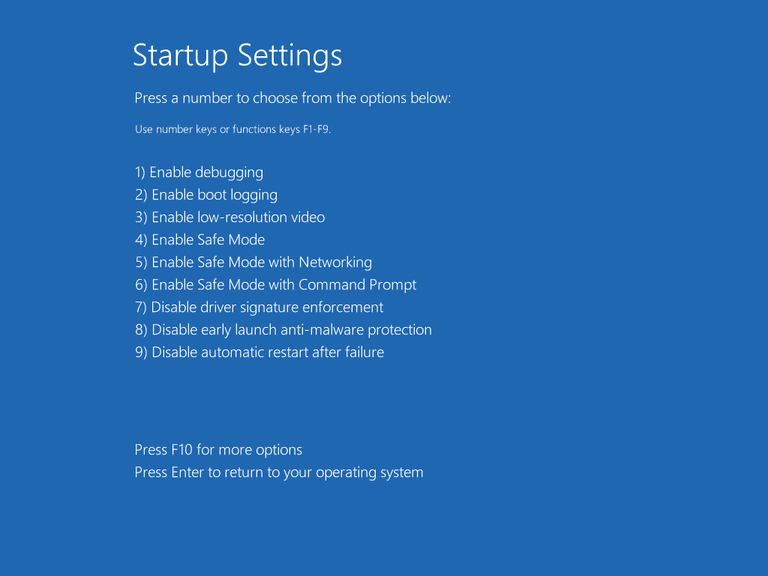 When next window appear click the Restart button and wait for the next screen to appear because it takes some time.
Next you will see a menu with numbered startup options, like this;
Select number 4 to enable Safe Mode.
Note that if you want to connect with internet while scanning your PC then select option 5 which is Safe Mode with Networking. You are now one step closer to remove malware in Windows PC.
How do I know if my computer has malware?
Once you enter in Windows safe mode you will find out that your PC runs faster. This could be a sign that your computer has a malware infection, for that you need a software to remove malware.
Another reason is legitimate programs that normally start up when Windows on.
Step 2: Delete temporary files
Once you enter in Windows Safe Mode, make sure that you have deleted all unnecessary files. Now run any free malware virus scanner on Windows 10.
When you delete temporary files, it helps the virus scanning process run smoother and simpler. You also get more free disk space, and sometimes get rid of some malware.
To delete temporary files on Windows 10 a free program called Disk Cleanup utility is already there in Windows.
Just type Disk Clean-up in the search bar or after pressing the Start button and select the tool that appears named Disk Cleanup.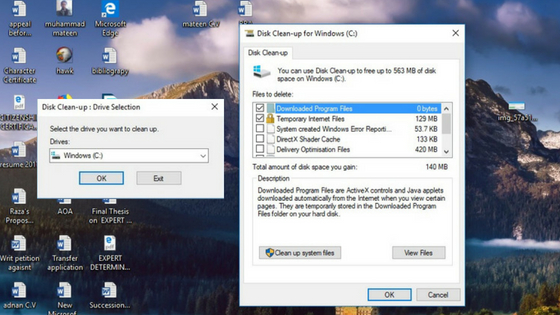 Step 3: Download Malware Scanners
Now you're ready to remove malware from Windows using free malware scan tool. Usually, running a scanner is enough to remove malware especially for most standard viruses.
Windows 10 also has Microsoft malicious software removal tool which is a built in spyware removal tool. But it lacks advance features, that's why you need an advance free virus scan software in your Windows PC.
If you already download antivirus program and it's active on your computer, but it still not capable to fully scan Windows 10. Then you should use a different malware scanner to remove malware, since your current installed antivirus software is not able to detect PC malware.
Remember, even the best malware removal tool cannot detect 100% malware. Because there are different types viruses which need to be removed.
Two Main Types of Virus Removal app
Real time antivirus program and on demand Windows malware scanner are two main types of antivirus programs.
The most famous one are real-time antivirus programs, which constantly run in the background and watch for malware and malicious software activity.
On demand free antivirus program is another option, which scans PC and searches for malware infections when you open the program manually.
Remember, you should always download only one real-time antivirus program at a time, but you can have many on-demand virus scanners installed to scan multiple programs.
The reason for installing one or more malware removal tool is that if one antivirus program misses something a different one might find it and remove malware.
If you think your PC is infected with virus, then there are many best free malware removal software aka free spyware removal tool.
But we recommend downloading on-demand free antivirus scanner first and then following up with a full PC scan with real-time antivirus program.
Step 4: Run a scan with Malwarebytes
Is malwarebytes safe? Yes, It's a trust worthy best PC antivirus. Doesn't let you down at any stage. You can download Malwarebytes free virus removal tool to remove malware Windows 10. As an example, we will also use it for illustrative purpose.
Before you start PC virus scan download Malwarebytes and install it on your PC. If your PC is in safe mode and has internet connectivity, then reconnect it and download malware removal tool.
After complete download you can also disconnect internet to secure your PC from Virus s infection.
If due to some reason you cannot download Malwarebytes on Windows 10 or malwarebytes won't open then don't worry. You can download virus removal tool on another computer and via USB flash drive can transfer it on infected PC.
After downloading Malwarebytes run its setup file and install the program. You can see that after installation Malwarebytes trial version start PC scanning. This trial lasts for 14 days after which Malwarebytes reverts to its standard free version.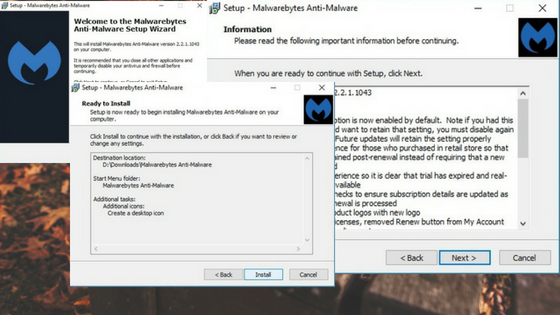 As shown in below picture, you can run PC virus scan from "Scan Tab" appearing on dashboard tab.
Click on "Threat Scan" and then click the "Start Scan" button appearing on bottom side of dashboard.
Before scan Malwarebytes updates its latest version if available.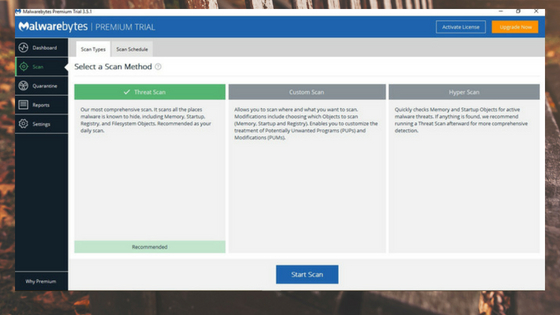 Apart from standard scan, Malwarebytes also offer custom scan and hyper scan.
In order to completely remove malware on Windows 10, Malwarebytes recommends that you should always start PC scan first.
When you start Malwarebytes scanning it can take up to 5 to 20 minutes. Whereas custom scan usually takes up to 30 to 60 minutes.
During virus scan it shows report in which you can see how many malware file, malicious software and objects has been detected.
What if during scan Malwarebytes automatically disappears or wouldn't open? If that situation arises then it's a dangerous malware infection which kills the scanner and prevent it to remove malware from PC.
In this case, you need to reinstall Windows 10 after making backup. It will remove malware from Windows more efficiently in this way.
After full PC virus scan, Malwarebytes antivirus tool displays result, where you can see which malware or malicious objects has been detected and removed.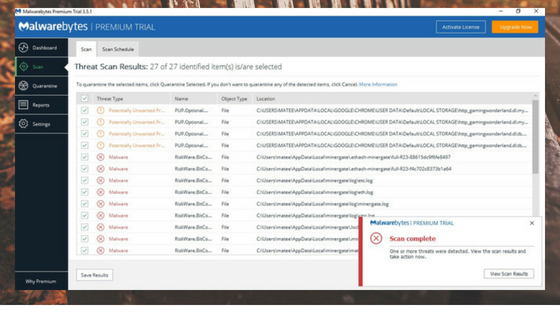 If the software doesn't detect any illegal activity but your system is still slow.
Then you need to run Malwarebytes custom virus scan, or you can also use other antivirus programs like; AVG antivirus, Iobit Malware Fighter, Avira Antirus Pro, Quick Heal Antivirus. These are the best spyware remover and almost gives you same security as is given by malwarebytes.
On the other hand, if Malwarebytes find some antivirus on your PC, click on the "Remove" button. It will remove malware from your PC.
Step 5: Fix Your Web Browser Settings
As already explained that malware and malicious objects can easily damage Windows file. That's why it's necessary to remove malware on Windows 10 with best antivirus program.
It's also important to fix you web browser setting after you run free computer cleaner. It's because malware can modify browser's homepage settings. Sometimes malware infected PC displays advertisement, prevent browsing and generally annoy you.
After following step 4 do not launch your web browser at once. Rather check browser setting and see if any illegal site has been added by the malware.
For Internet Explorer Windows 10, right click on "Start" button and Select "Control Panel", then click on "Network and Internet" then click on "Internet Options". A box will appear like this. Where you can see in "Homepage" and verify that there is not any suspicious site.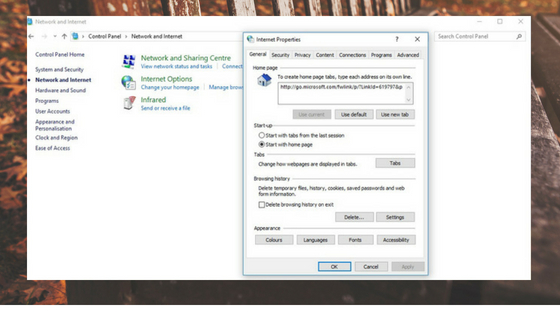 For Chrome, Firfox and Edge you can simply go to their settings to check homepage settings.
Keep Your PC Clean and Regularly Remove Malware
To remove malware from PC always make sure that you have best antivirus program installed and running on your PC. Malwarebytes is the most reliable antivirus program among other.
It helps to remove malware from Windows PC. But to use its all features you have to pay subscription annually.
On the other hand, there are other antivirus program mentioned-above which are free yet provide adequate protection.
After applying these steps to remove malware on Windows 10. Check your online accounts, social networking sites, bank details, passwords to make sure that they are secure. Keep your Computer drivers update and other software as well.
This is the method to how to clean up your computer. If these steps helped you remove malware from your Windows PC, then do tell by leaving a comment. Or if you know any other way to clean my PC and remove malware from the PC, tell us!