DirectX 11 (DX11) is a group of tools designed by Microsoft officials to improve Windows PC by running and displaying applications rich and full-color HD graphics, video, and audio.
The Directx 11 comes with additional security and performance updates, and some new features across all technologies, which can be accessed by applications using the DirectX APIs.
Download DirectX 11 latest version for Windows 7, Windows 10, WinXP & Vista. This offline installer standalone end user run time setup will work both for 32-bit & 64-bit Windows operating systems. Simply click the download button to grab Direct X 11 for your Windows PC.
DirectX 11 Free Download Overview
Direct X needs no introduction for PC gamers, It is a set of drivers that offer better Audio and visual experience. It is specially designed for Windows 7 and Windows 8 operating systems.
Continuous updating Direct X11.2 & Direct X11.3 is also available on market. There are various platforms that guide you on how to get DirectX 11. The installation process is easy. You can run the Compatibility GPU test for direct X 11.
Microsoft DirectX is included in Windows 7, 10, and Server 2008 R2. There is not a stand-alone updated package for this version. You can update your DirectX drivers by installing the service pack and update. To upgrade DirectX 11 further, you need to upgrade your Windows operating system.
You can also install DirectX 9.0c, or DirectX 12 according to your system requirements.
DirectX 11 Features
Runtime supports all hardware levels from DirectX 10 onward.
DriectX 10 GPUs will only have access to a subset of DirectX 11 Functionality i.e. HDR Texture Compression.
Only DirectX 11 GPUs support full functionality (including DirectCompute 11 and Improved Multi-threading).
Runtime works in Windows 7 and Windows Vista (with Windows Update).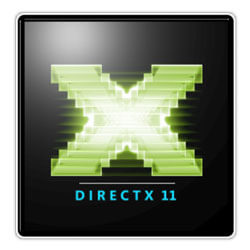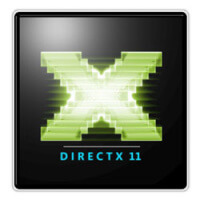 Download
DirectX 11
For Windows 7 & 10 PC
🛡️ Safe & Secure
Download Specs
License: Free
Platform: Windows OS
Language: English
File Size: 96 MB
Downloads: 3,735,031
Developer: Microsoft