If you're not good at typing and wondering how to type fast? Typing Master 10 is a free-to-try typing software for improving your typing skills and accuracy. A step-by-step approach takes you to fluent typing.
Typing Master 10 allows you to learn & master typing skills in an interactive & engaging manner.
Typing Master download 10.1 the latest full version build 849 for windows 7 PC. This is an offline installer setup and will work with 32bit & 64bit versions of Windows 10, Windows 8.1, Windows 7, Windows Vista & Windows XP.
Typing Master 10 Download and Software Review 2022
Typing Master 10 is a free typing software that installs quickly on your computer. Run the application and enter your name.
The latest version of Typing Master 10 covers over 10 hours of interactive and complete touch typing course with a real-time analysis widget that detects and trains your weakness. Play free typing games.
At this point, the app allows you to make some adjustments and choose settings according to your needs.
Note: To ensure high security, always click the checkbox Do not collect the words in Typing meter widget.
Getting started with three typing courses
When getting started with typing practice, Typing master made it simple to learn to type faster for beginners. The program offer's three typing courses.
Touch Typing course
Speed Building course
Number, Special marks and 10-key pad course
Touch Typing Course
In this course, you will learn the basic lesson on the positions of the letter keys and common punctuation. After completing all the typing exercises in this course you will be able to write with all ten fingers fast without looking at the keyboard.
Speed building course
This course is designed to increase your typing speed and confidence. Speed building course is bundled with 6 exercises that empower you to focus on keys for each finger. Type longer texts, and train with some of the most common English words.
Number, Special marks and 10-key pad course
This two lesson course teaches how to type numbers on the number row.
Related: Urdu Typing Tutor Download For Windows PC
How Typing Master Windows widget Works
Typing master 10 includes a new Windows widget called Typing Meter. It runs in the background and measures, analyzes your typing habits while you work.
It gathers basic typing statistics for you to view, and also detects those keys and words that are problematic for you.
When recurring problems are detected. Typing Meter suggests a quick training session with tailor-made exercises to hone those problem areas.
Over a few weeks, You'll eliminate those pain points that slow you down. What an easy way to perfect your typing skills!Improve
Related: Rapid Typing Software Free Download
Increase Typing Speed and Accuracy
All the way through this typing course you will be able to type with ten fingers without seeing on the keyboard. Now it's time to practice typing to improve your typing speed and accuracy. When you finish all typing practice lessons on your computer.
Typing Master exam is pretty simple. All you have to do is to type in the words that are displayed on your screen as fast and accurately as you possibly can. When time is up, it reveals your statistics.
The test statistics include Gross speed WPM (numbers of Words Per minute), Accuracy, and Net Speed WPM. The test highlights the problematic and difficult words for you.
Interactive and engaging Fun Typing games
Typing Master 10 software lets you practice typing while playing games. Though the games offered by this program is rather simple but it gets the job done. You will be having fun playing games and improving your typing skills to the next level. The program also offers to play online typing games for free.
Our Thoughts
Typing Master is a full-touch typing course you take on PC, not only keeps but also analyzes statistics and issues specific recommendations to help you improve your typing speed and accuracy.
It includes different exercises, tests, and even games to keep lessons from getting stale. Custom reviews let you focus on your difficult keys. Typing Master 10 includes a free desktop widget that displays WPM and other data as you type.
What is Typing master?
Typing Master 10 is a simple program that automatically measures your typing speed using words per minute and also checks your accuracy on percentage. It is good for people who want to know how fast they are typing.
Does software like Typing Master help in increasing typing speed?
Yes, software like typing master does help in increasing typing speed. If you hunt and peck typing, the program allows you touch-type lessons and practice typing without seeing the keyboards.
Is typing master free?
Typing Master 10 is also available in a pro version. The free version only offers 2 touch-typing lessons. You have to buy the full version to unlock the rest of the lessons.
Is Typing Master Software good?
Overall Typing Master is a good software to start typing practice with. The free version offers only 2 touch typing course lessons. You have to buy the full version to unlock the rest of the lessons. The software helps you to start practicing typing with ease.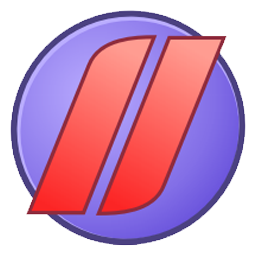 Download
Typing Master
Full Version 2020 For 32/64-bit PC
🛡️ Safe & Secure
Download Specs
License: Free
Platform: Windows OS
Language: English
File Size: 4MB
Downloads: 272,672
Developer: Typing Master