uView Player is a free video streaming program for Windows PC. Developed by iDruf, this free media player is specifically designed to allow users to stream videos in picture-in-picture mode or PiP. uView Player Lite for PC is a wonderful Floating media player for YouTube that lets you watch your favorite videos like Anime, YouTube Shorts, and Tiktok, and stream live anytime whether browsing the internet or playing games.
This robust and free video streaming program for your Windows computer, smartphone, and tablet allows you to watch online videos while you work on other tasks. The Floating Picture-In-Picture Player in this best free mini video player lets you overlay the windows anywhere on your screen. You can also adjust the mini video player to be on top of other windows. The clear visibility will allow you to keep the video running even when you switch to other tasks.
Free Download uView Player Lite for Windows PC. uView for PC is a feature-packed free mini video player with lots to offer like PiP, sharing video content, creating playlists and listening to internet radio stations anytime. One of the best-known features of this free video streaming program for Windows is its uView player picture-in-picture extension which lets you consume media while you're doing something else.
How to use uView For PC?
To use this open-source media player to play the video you want, you have to copy and paste that video's URL into uView's Player window. It will start playing that video in the PIP video player mode. You may also double-click on it to view the video in full-screen mode. Once you copy the URL address from your browser to the URL box of this video player for Windows, floating windows will appear with all of the playback controls easily accessible to you.
Why uView is the best Picture-in-picture video player for Windows PC
While VLC Media Player might be the best free video player you can download today, uView for PC provides a much simpler, out-of-the-box solution that has no complicated setup needed from users. While Playing games or operating any other application, you can simply paste the URL of the online video in this optimized and user-friendly player in Picture-in-Picture (pip) or use the uView player browser extension to start streaming right away.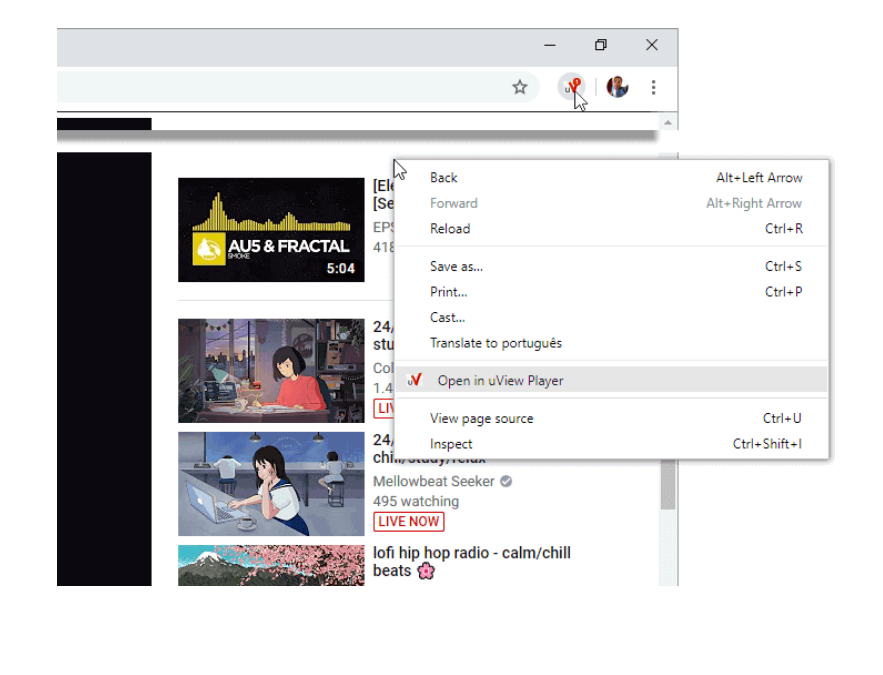 We all watch videos. But the best way to watch videos is picture-in-picture mode. uView for PC is a great media player that doesn't consume a lot of resources and it does not slow down your computer system. uView Player Lite for Windows PC also features a minimal user interface, requiring only a URL box for you to interact with this amazing video streaming and media player tool.
uView for PC is a great floating media player that plays online videos in picture-in-picture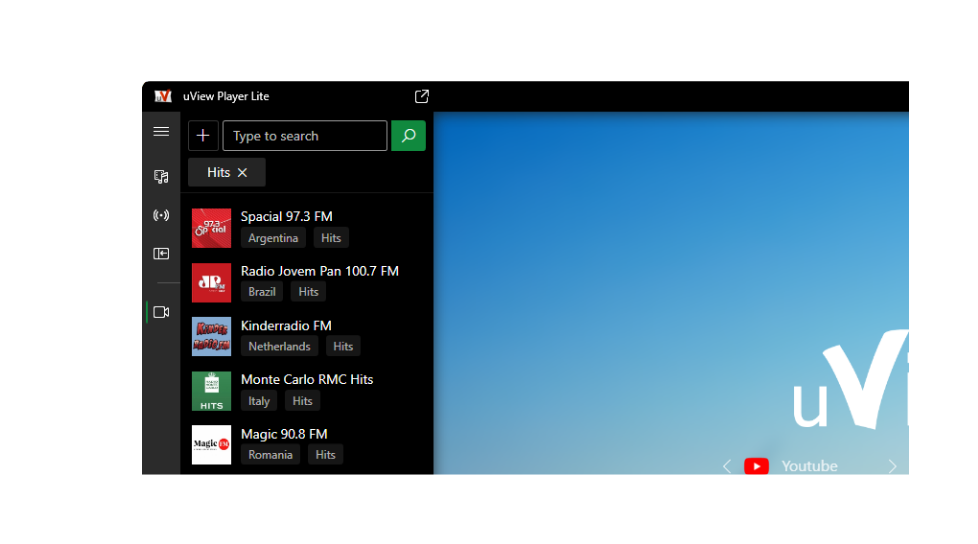 Download uView Player Lite for Windows PC to play videos while working with other applications. This mini video player for Windows PC is capable of playing media files from local folders or streaming videos from a variety of hosting websites. uView supports a variety of popular streaming services including YouTube, Netflix, Spotify and Twitch etc. This way you can watch your favourite content while playing games or working on an assignment.
Smooth and optimized float mini video player with lots to offer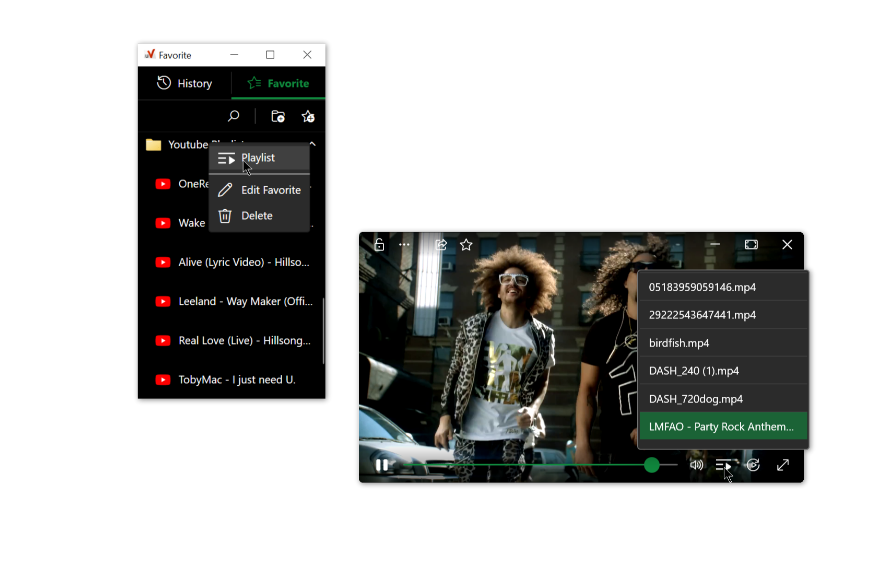 Apart from picture in picture mini video player while gaming, uView for PC also supports offline media playback and can even play in the background from your system tray. This streaming video software also associates itself with all the known video files on your local hard drive.
This means that you can double-click on any of the video files and watch them using the uView Player Lite. It also watches for any of the URLs in the clipboard and when a supported streaming site is detected, it automatically starts playing the video from that URL.
Stay focused on the task at hand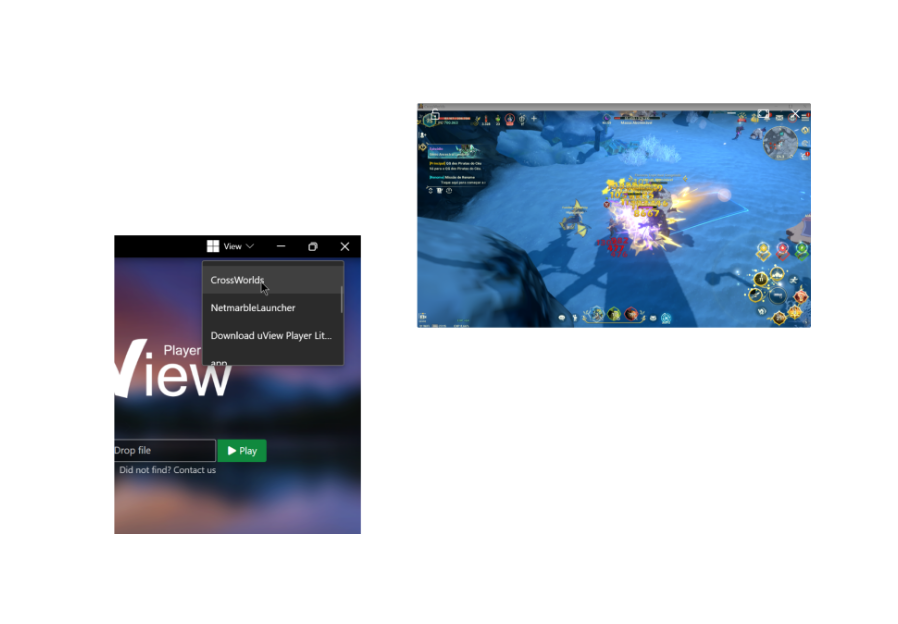 uView Streaming Media Player gives you the control to monitor your applications without stopping what you're doing at that moment. This way you can keep an eye out on your existing tasks without having to switch back and forth between them.
Customization Options For the uView Player Lite Could Slightly Be Improved
In short, uView Lite is a great free video streaming program developed by iDruf for Windows PC. Overall, this lightweight and resource-friendly media player is designed to allow users to easily watch or stream videos in picture-in-picture mode.
uView works well and as intended, you can watch any online video alongside other applications at the same time – without occupying the entire screen. The addition of customization options for the player itself is a thing that needs attention! Otherwise, it's faster, lighter, supports plenty of streaming platforms and works well on Windows PC.