Buff is a popular gamer rewards program app that lets you earn credits called Buffs for playing your favorite PC, iOS, or Android games. These credits can then be redeemed for many different rewards, including in-game items (skins, weapon skins, etc.), gift cards (Amazon, Steam, PlayStation Store, etc.), gaming gear (mouse, keyboard, headphones, etc.), and much more.
This app works by live tracking your in-game performance to see how you perform. Then its AI algorithm calculates how many credits to reward you based on your Kill/Death ratio (KD), and Win/Loss (WL) ratio. Buff download for PC is available for free but there is a premium version that works on a subscription-based system. it rewards you with additional credits, exclusive rewards, etc.
How to Download & Install Buff
You can get the latest version of the Buff download from the top of this page. To learn how to install it take a look below.
Step 1: Launch the installer, select your language, and click Next.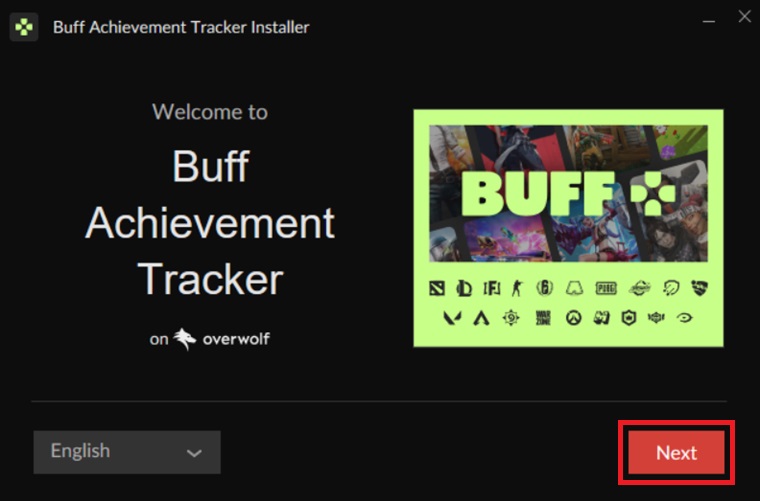 Step 2: Accept the Terms and Privacy Policy then click Next again.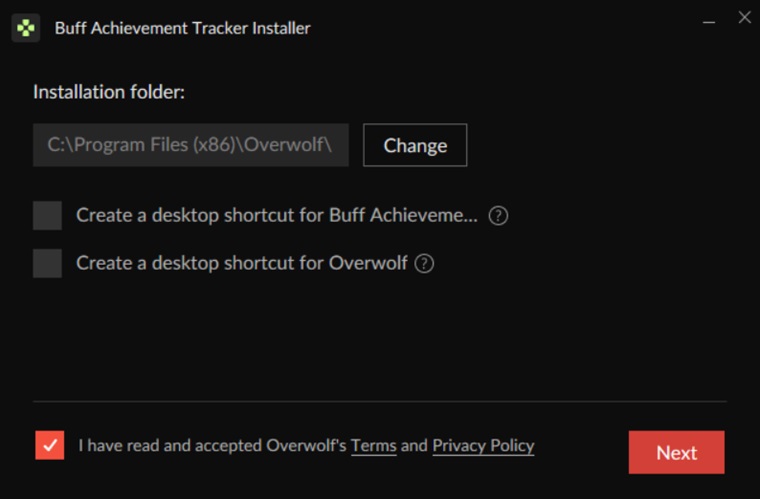 Step 3: If you're interested in installing CurseForge then put a check next to its option otherwise simply click Next.
Step 4: Let the app download and install itself.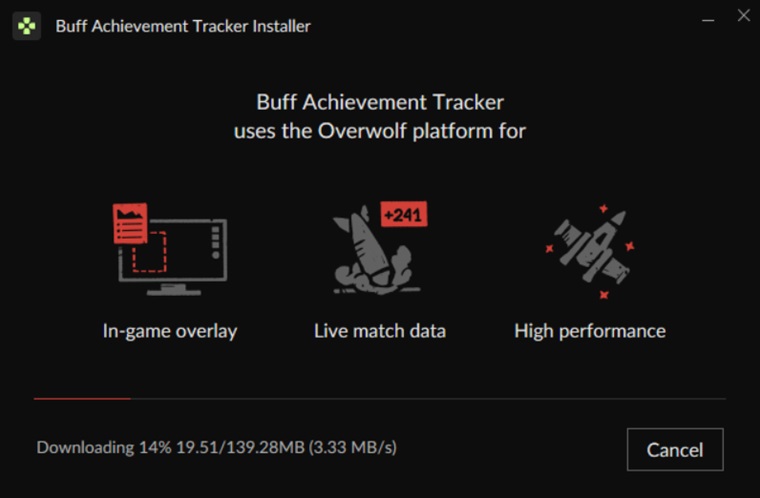 Step 5: Once the setup is complete click on Launch to start the app.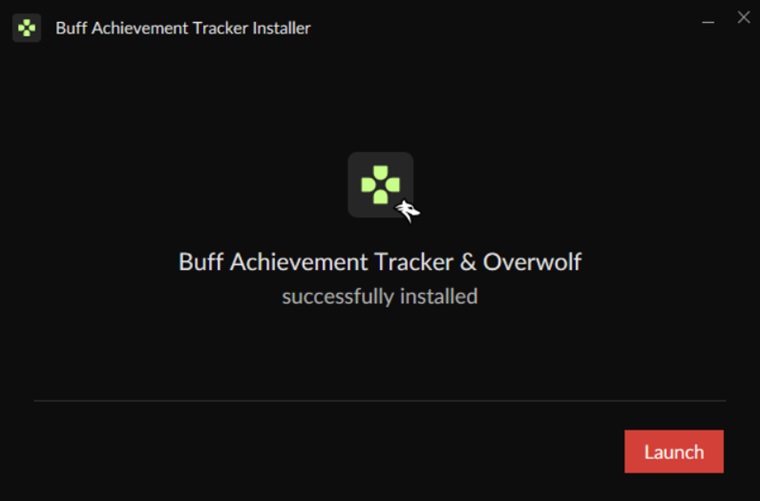 How to Use Buff
In case you are wondering how to use this app to start earning credits and redeem them for rewards then you'll be happy to know that no work is needed on your end. Simply keep the app running in the background and play one of the games that qualify for credit earning.
What Games Does Buff Support?
Over 1500 PC games are supported by this app but only a handful of them will grant you Buffs coins for playing. The rest of the games will reward you with in-app XP which can also result in certain rewards. PC games that can earn you in-app credits are listed below:
PC
Apex Legends
Call of Duty: Warzone
Counter-Strike: Global Offensive
Dota 2Dota 2: Reborn OGL isn't supported
Fall Guys
Fortnite Battle Royale
Halo
Hearthstone: Heroes of Warcraft
League of Legends
Minecraft
Overwatch
PUBG
Rainbow Six
Rocket League
Splitgate: Arena Warfare
TFT: Teamfight Tactics
VALORANT
Android & iOS
Clash Royale
Clash of Clans—Ranked Battles
Brawl Stars.
How can I earn Buffs on PC?
You can earn the credits on PC via the following methods:
Play supported games, supported games are listed above.
Watch ads.
Spin The wheel.
Subscribe to the premium pass for better exclusive rewards.
Collect daily rewards.
Complete in-game challenges. (example: Score 10 kills)
Invite friends with the Referral Program.
How can I earn Buffs on Mobile?
On iOS and Android devices you can earn them through:
Completing Challenges, either Eternal or Weekly.
Watch ads.
Collect your Daily Reward after collecting your Challenge reward.
How to Uninstall Buff/Overwolf?
To uninstall Buff, follow the steps below:
Step 1: Enter Overwolf's Appstore
Step 2: Find Buff
Step 3: Click on the Settings Icon
Step 4: Click Uninstall.
To uninstall Overwolf, follow these steps:
Step 1: Go to the Add or Remove Programs menu.
Step 2: Look for "Overwolf".
Step 3: Click on the three dots on the right of the icon.
Step 4: Click Uninstall.
Buff System Requirements
This app won't have any effect on your game performance as long as your PC meets the specifications listed below:
Operating system: Windows 7 (64-bit), Windows 8, Windows 10
Hard drive space: 50 MB
In-game support: DirectX8, DirectX9, DirectX11 and OpenGL
Microsoft .NET Framework 4.5
CPU: Minimum: Intel or AMD quad-core CPU
CPU Recommended: Intel i3/i5/i7 Gen7 CPU or AMD Ryzen 1Gen with 3GHz or higher frequency
RAM Minimum: 4GB
RAM Recommended: 8GB.
FAQs
What is Buff?
It is a great way to earn real-life rewards for playing the games you love. You only need to install it and keep it running in the background. It will monitor your in-game performance and reward you accordingly.
Is Buff safe?
As an Overwolf-authorized app, it is completely safe for use with no malicious properties. You won't be banned as it complies fully with game publishers' terms.
Is Buff legit?
Yes, it is legit, it can seem hard to earn credits by playing but if you're dedicated and complete challenges, daily wheel spins, Buff Pass, etc then you can easily earn some sweet rewards for doing literally nothing extra than playing the game.