DS4 Windows is the best open-source tool that helps you use Playstation 4's Dualshock 4. DualShock 4 or DS4 is the best PS4 controller for windows to play games. But to fully operate this PC controller, you must download DS4Windows.
The DS4 Windows tool helps you easily manage and map out gaming buttons. It works as an XBOX 360 emulator. The visual UI of PS4 controller Windows 10 is very simple and easy to use includes Bluetooth support.
Download DS4 latest full version w/o crack or license key for Windows PC. This is an offline installer setup file of DS4Windows and will work for 32-bit (x86) and 64-bit (x64) operating systems.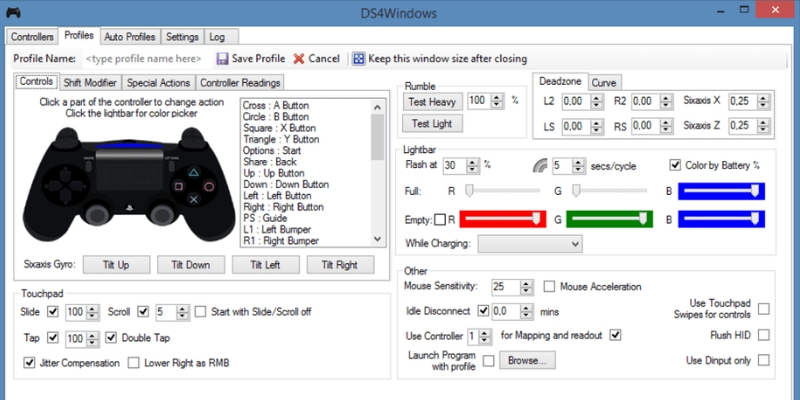 Downlaod DS4Windows – To play games with Dual Shock 4
Before DS4Windows, Microsoft's Xbox 360 controller driver was considered to be the best PC controller to play games. Its shape and sticks are made with so much care that even Sony admits it to be the best gaming console.
The swift control and the ability to connect Bluetooth controllers made Xbox 360 unique.
Then Sony introduced their very own Dual shock 4 controller and it outranked Xbox 360. But to use this fantastic DS4 controller gaming console you need to download DS4Windows by jays2kings.
Unlike Xbox 360 which is plug and play device, you have to connect DS4Windows to PC windows.
After DS4Windows download in your system extract DS4Windows and DS4Updater files from the Zip folder.
After installation DS4 driver automatically configures its various buttons to their equivalents on the Microsoft device and makes it easy to play PC games.
At first, its interface does seem complex but rest assure that DS4Windows 10 is completely simple.
If you have installed 360 drivers in your system then all you need to do is to download DS4Windows. Install it and run it. But if that's not the case then the installation process of DS4 Windows will guide you to install the necessary spots to grab them.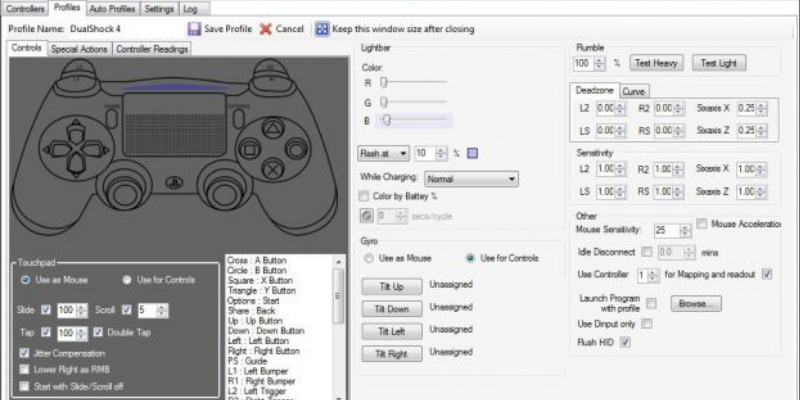 Tilt inputs, touchpad, and light are some of the functions which this PS4 controller can handle on a PC. Another amazing feature is the ds4 windows profiles.
f you want to change some buttons or adjust sensitivity without relying on in-game options. Open DS4Windows profiles and create a new one for a separate game. Otherwise, select the DualShock 4 profile and click Edit.
How To Use DualShock 4 (DS4Windows) on Windows 10/7/8
If you need to know that how to connect the PS4 controller to PC windows 10 or How to use Dualshock 4 on PC. Then wait its process is very simple.
Download the zip folder and extract files. After extraction, you will see two files i.e. DS4Windows and DS4Updater. Now if you're running Windows 7, then install Xbox 360 controller driver.
If you are running Windows 8 and 10 then you don't need that Xbox 360 controller for Windows.
Then plug in your DualShock 4 Windows 10 into your PC using a micro-USB cable and wait till DS4Win 10 do its stuff. You can also use a PS4 Bluetooth dongle, for that plugin your USB wireless Bluetooth adapter and pair it with your PS4 controller (which is dualshock4).
To pair the device press and hold the Share button and circular button on DS4 Windows until a back-light starts flashing. Then push on the end of the Bluetooth adapter until it starts flashing. Once both are flashing, they will automatically pair after a few seconds.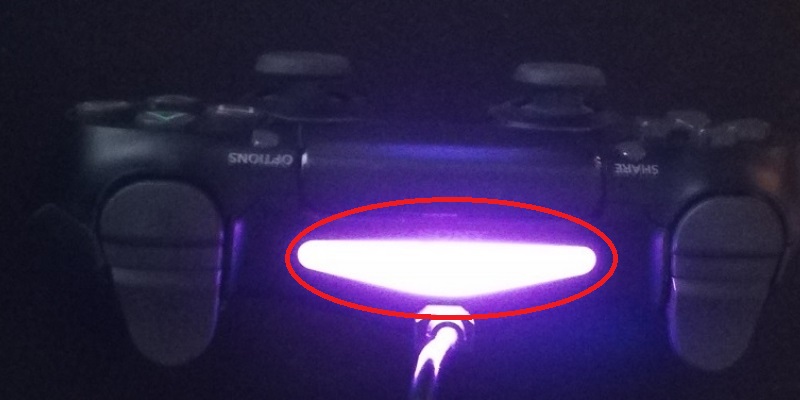 Now open DS4Windows and you'll see the Controllers tab. This tab displays the controllers you have connected. Now that everything is connected, your Dualshock 4 will behave like an Xbox 360 controller.
Is DS4windows safe?
The DS4Windows for Windows 10/7 didn't cause any error or make system changes. It runs completely fine and doesn't install bloatware during installation.
You can play any PC game using this controller and you won't need to remap controllers each time.
If DS4windows not working?
If you are playing the game and suddenly DS4Windows 10/7 stopped working then don't worry. If the PS4 controller not connecting or recognizing then close DS4 Windows.
Reconnect your controller and then reopen setup. With constant updates appearing regularly, the DS4 tool is safe and is a good choice for every game lover.
How To Uninstall DS4 Windows Drivers?
Go to Add /Remove Programs in the Window's Control Panel
Click on Start menu, type Control Panel, do one of the following:

Windows Vista/7/8: Click Uninstall a Program.

When you find the program DS4Windows, click it, and then do one of the following:

Windows Vista/7/8: Click Uninstall.

In the end a progress bar will appear. telling you that how long will it take to remove DS4 Windows.
Download
DS4Windows
v2.0 For Windows 32/64-bit PC
🛡️ Safe & Secure
Download Information
License: Free
Platform: Windows OS
Language: English
File Size: 1.12 MB
Downloads: 22,231
Developer: Jays2Kings