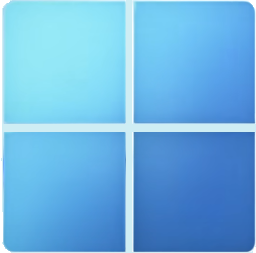 Are you currently using Windows 10 or any other previous version of Windows and want to download Windows 11? Or, do you want to install Microsoft's latest operating system legally on your PC?
What you need is a Windows 11 ISO file to create a bootable USB, and use for a clean install or to upgrade Windows 10 PC.
If you don't know how to Download Windows 11 ISO file legally for free, In this article, you will find the easy steps to download Windows 11 from Microsoft's official site with and without using the media creation tool (MCT). Just keep reading to learn what you need to do.
---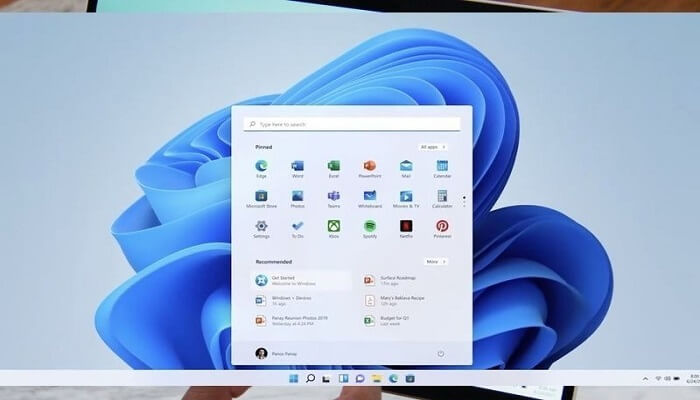 Windows 11 Download Overview
Microsoft announces the Official Windows 11 for the public on Oct 5, 2021, along with the latest Microsoft Office 2021.
Windows 11 come with a lot of new features and a unique user interface, with an improved version of Windows & Apps Store, performance, and multitasking options for its users.
Windows 11 has an updated Start button, and an updated Start menu, with a taskbar in the center of a computer screen just like Apple devices. The user interface of Windows 11 is most likely to be Windows 10X, which was planned for dual-screen devices and later canceled by Microsoft. You can say that Windows 11 is a combination of Windows 10 and Windows 10X.
The codename of Windows 11 download is Sun Valley. This latest operating system is the best product of Microsoft till now. Windows 11 is not just an updated version of Windows 10, It's an operating system released by Microsoft to compete with all the latest technologies introduced after the release of previous Windows operating systems.
List of Windows 11 New Features
A rounded corners Window with a glassy look, that can be viewed in iOS and Android.
Live Tiles has been removed from the new Start menu.
Apps, recent documents, and a separate search interface have been integrated into the operating system.
Windows 11 comes with a built-in Microsoft Team, available in the taskbar, which will allow users to make calls to their friends, family, or office colleagues.
Comes with SnapGroup layouts that contain the apps you store.
Updated and much better Dark and Light modes.
Snap Layout, which allows you to quickly snap apps in a better way.
Windows 11 will support multiple monitors and ensure that apps are always open on the correct screen.
Windows updates will be 40% smaller and will likely not bother you at work but will be in the background.
The personalized widgets and touch features are also a big part of the new operating system.
App Store is introduced with newly designed to support multiple apps, which is not available in the current version of Windows.
Apps store also introduced the famous Android apps like Adobe Creative Suite, Android apps including TikTok and Instagram.
Check the Windows 11 Live Preview in the Introduction Video down below
How to Get Windows 11 ISO
There are two best sources to download Windows 11 ISO legally for free. One official source is Microsoft itself. You can download the ISO file from the official site directly or using Media Creation Tool.
OR
You can also download Windows 11 ISO directly from Softlay's fast and secure download servers with just one click. Let's explore both sources.
Download Windows 11 ISO File Directly from Softlay
For user convenience, Softlay keeps an untouched, clean, and malware-free Windows 11 ISO file on our fast downloading server for direct download. You can now download Windows 11 without wasting your time in finding the ISO file on the Microsoft site.
Directly download Windows 11 bootable ISO files (disc image) from Softlay will save your time. Get a single click Windows 11 ISO download to perform a clean install or upgrade on your laptop or desktop PC. This ISO file is a 64-bit (x64) ISO without product keys and not a pre-activated disk image.
Download Windows 11 ISO File Officially from Microsoft
Although Softlay is an unofficial, legal and easy source to download Windows 11 ISO. Some Windows users still prefer to download Windows 11 directly from its official site. If you are from one of them. There are two methods to get Windows 11 ISO file officially from Microsoft.
Download The ISO file directly from Microsoft
without Media Creation Tool

The easiest way to get a Windows 11 ISO is by downloading one directly from Microsoft.
Navigate to the Windows 11 ISO page.
On this page, you will find the three headings with a download button.
Under the third heading of "Download Windows 11 Disk Image (ISO)." Click and select Windows 11 from the menu to Download Windows 11 ISO directly.

4- Click "Download" Button.

5- Select your language and click "confirm".
6- After choosing the desire language, a button under the heading of Windows 11 English International, will appear, see pic below…

7- Click on "64-bit Download" button to get start download.
8- The ISO file will now download to your computer.
9- That's it!.
Download The ISO file from Microsoft
using Windows 11 Media Creation Tool

If you want to perform a reinstall or clean install of Windows 11 on your PC, you can download the Windows 11 Installation Media tool also called Media Creation Tool MCT from Microsoft official site.

You can use this media creation tool to download Windows 11 and to make a bootable USB or DVD. Follow the steps below to download MCT and crate a bootbale USB flash drive.
Navigate to the Windows 11 ISO page.
Under the third heading of "Create Windows 11 Installation Media."
Click and select "Download Now" button to download Media Creation Tool.
After downloading the MCT, visit download folder, click to open MCT on your PC.
When you open the MCT, In the main window you will see the a Windows 11 setup option. see pic below..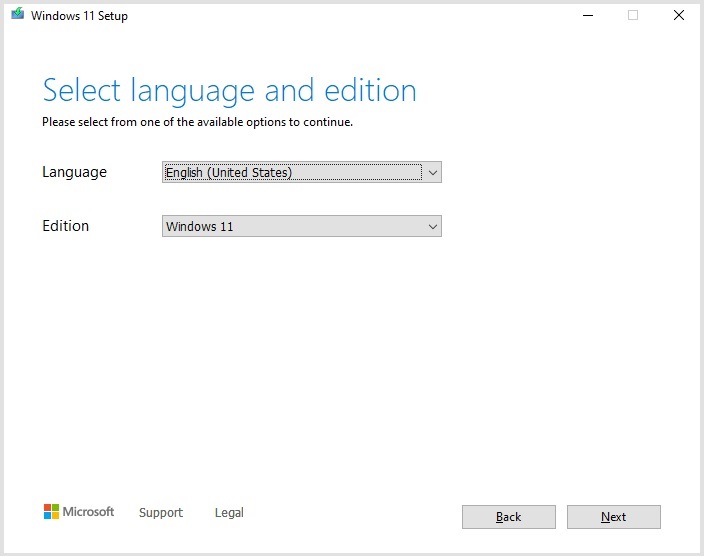 6- Select language and Windows edition from the options, and click "Next".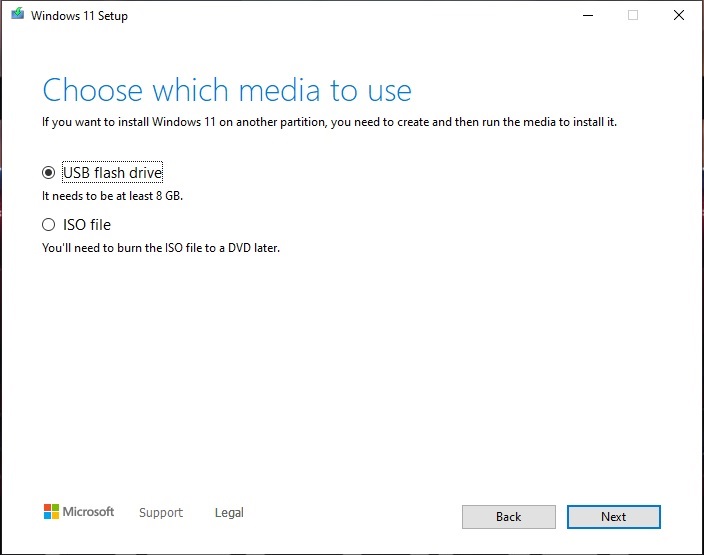 7- On this page you can the options, either you want to create a bootable USB Flash Drive, or You want to download the simple ISO file.
8- To crate a USB Flash Drive, you need a formatted USB with at-least 8GB of free space. This will download the ISO file and create a bootable USB of Windows 11 directly on your Flash drive.
9- If you want to download the ISO file only, so you can burn the ISO file to DVD later on, Select the ISO file option. See pic below..
10- Click "Next".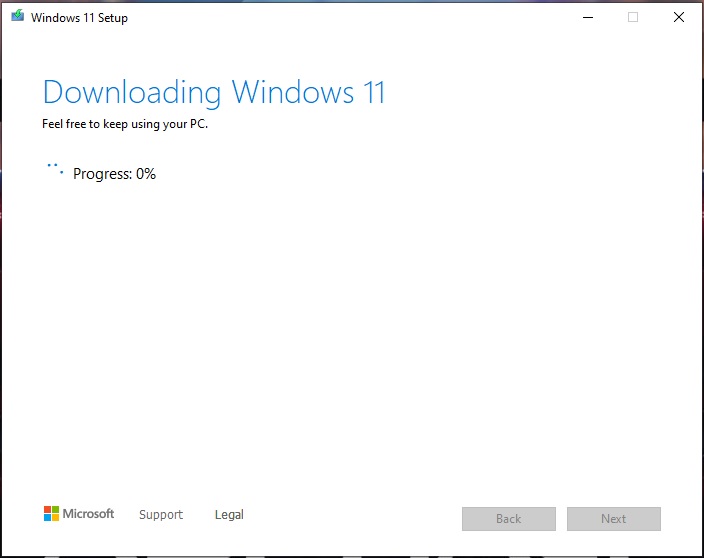 11- System will start downloading Windows 11 on your PC, wait until download complete.
12- That' it!
How to Upgrade to Windows 11 from Windows 10, 8 & 7
Windows 10 version can be upgraded to Windows 11 easily by visiting the official Microsoft Windows 11 Page. But Windows users those are using any of the previous version of Windows, like, Windows 8.1 or Windows 7, they might need to upgrade and update to windows 11 by using the original windows product key or Activation Key.
Microsoft has always provided free downloads of the latest version (Windows 11 Home and Pro) to its users to upgrade their operating systems. But to get a free Windows 11 upgrade you must hold a genuine Windows and must have purchased the product key of windows and do not use Windows 11 Crack or mirror version.
How to Install Windows 11 Update on your Windows 10 PC?
Just to let you know that this is not a simple Windows update that you received automatically on your PC. This is a completely newer version of Windows and you have to download Windows 11 from the official Microsoft site and install it on your PC.
To Install Windows 11 on your PC, Download and Burn the ISO Image file on a DVD or you can also create Windows 11 bootable USB using the Windows 11 USB/DVD Download tool or you can use the Rufus tool to create a bootable USB from Windows 11 ISO Image file.
After Creating a Windows 11 bootable USB, you can easily install Windows 11 by changing the boot option (boot from USB).
How to Activate Windows 11?
After installing the latest Windows 11 on your laptop or PC, you need a genuine Windows 11 activation key or license key to activate Windows 11 legally. If you currently using an activated Windows 10, you can free upgrade to Windows 11, but if you don't have a Windows 11 product key or serial number, you have to purchase a Windows 11 license key from the Microsoft official site to activate Win11 legally.
System Requirements for Windows 11?
Here are the Minimum system requirements for Windows 11
Processor: 1GHz or Faster with 2 or more
Memory: 4GB RAM
TPM Version : Trusted Platform Module (TPM) Version 2.0
Storage: 64 GB or More
System Firmware: UEFI, Secure Boot capable
Display: 9″ with HD Resolution (720p)
How to Download Windows 11 ISO in Other Languages
Windows 11 is initially released in the following languages.
Arabic | Chinese | Dutch | French| English | German | Russian | Spanish
Once you download Win11 ISO in any language, you require to download the language pack. You can download the Windows 11 Language Pack from the official store. Then you will be able to use multiple languages in Windows 11.
Frequently Asked Questions (FAQ)
---
Can You Download Windows 11 Now?
Right Now! Windows 11 is first introduced for developers in beta versions, Windows 11 will be available for the general public by the end of this year 2021.
Will Windows 11 be a Free Upgrade?
Yes, for Windows 10 users who are using the original Windows 10 with a genuine product key, Windows 11 free upgrade will be available.
Will I Get Windows 11 Updates?
Yes, Every single user of Windows 11 will get the regular Windows 11 updates, the same as Windows 10.
Is my computer compatible with Windows 11?
Windows 10 PCs are also compatible with Windows 11, both Win 10 and Win11 operating systems have not much difference in terms of system requirements. A free tool to check windows 11 compatibility.
Is Windows 11 is Faster Than Windows 10?
Yes, Windows 11 is specially designed to compete with the latest technology, software, and apps, this will makes Windows 11 much faster than Windows 10.