Discord is a free VoIP application popular among gaming enthusiasts that creates a lively game community by allowing users to send text messages, video chats, and voice to game teammates.
Discord screen share feature enables users to share the screen with other players. If you're trying to share a video on Discord, it shows up as a black screen, don't worry.
This post discusses the causes of discord black screen and shares a list of solutions to get rid of discord black screen at startup or streaming games error on windows 10/8/7.
While Discord is quite a stable platform, but discord screen share black screen has plagued many users. It can happen when sharing a video from Netflix, Hulu, YouTube, Amazon, and more. Fortunately, we have listed possible solutions that you can implement to fix your discord screen share not working error on your Windows 10, Windows 8, and Windows 7.
Why is my screen black when screen sharing?
We have shortlisted the most prominent reasons that cause discord screen share not working on windows 10.
Outdated Graphics drivers
Using the Full-Screen Mode
Issue With Screen Sharing Feature
Mismatched Permissions
Using the Latest Technologies option in Discord.
Discord application is not Updated
Unnecessary programs opened
Solution 1: Update the Discord Application
Open the Discord app and use keyboard shortcut keys Ctrl+R to refresh and update the application.
After updating, Run Discord again to check it works well.
OR
Press Windows + R type %localappdata%, and press Enter.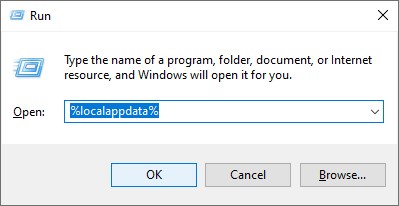 Double-click the Discord folder.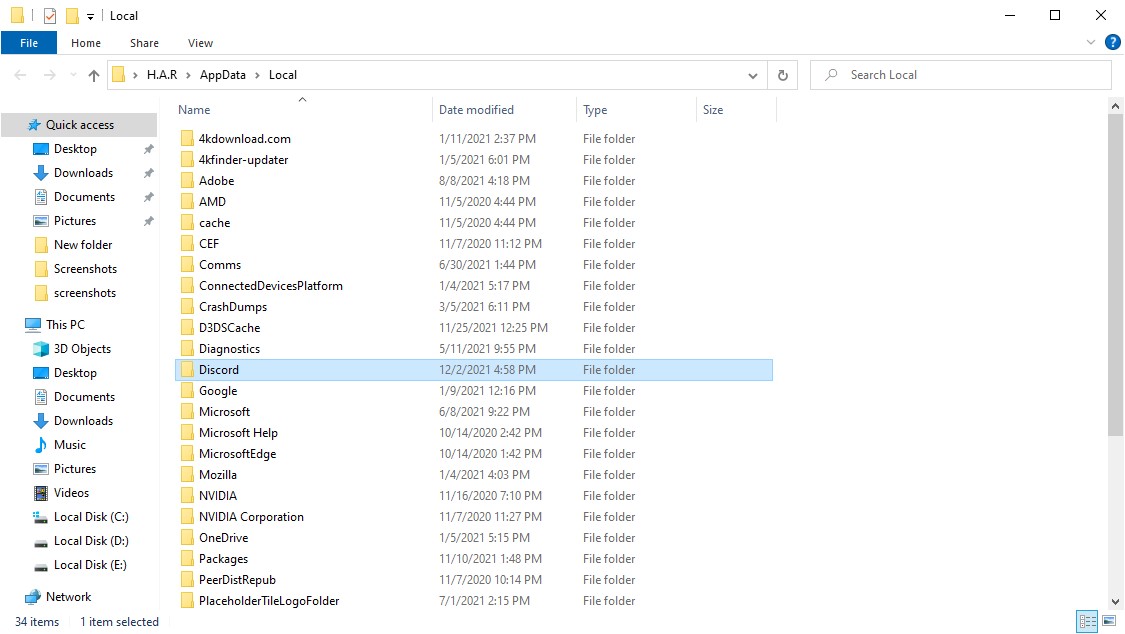 Click the Update .exe file to update the Discord application.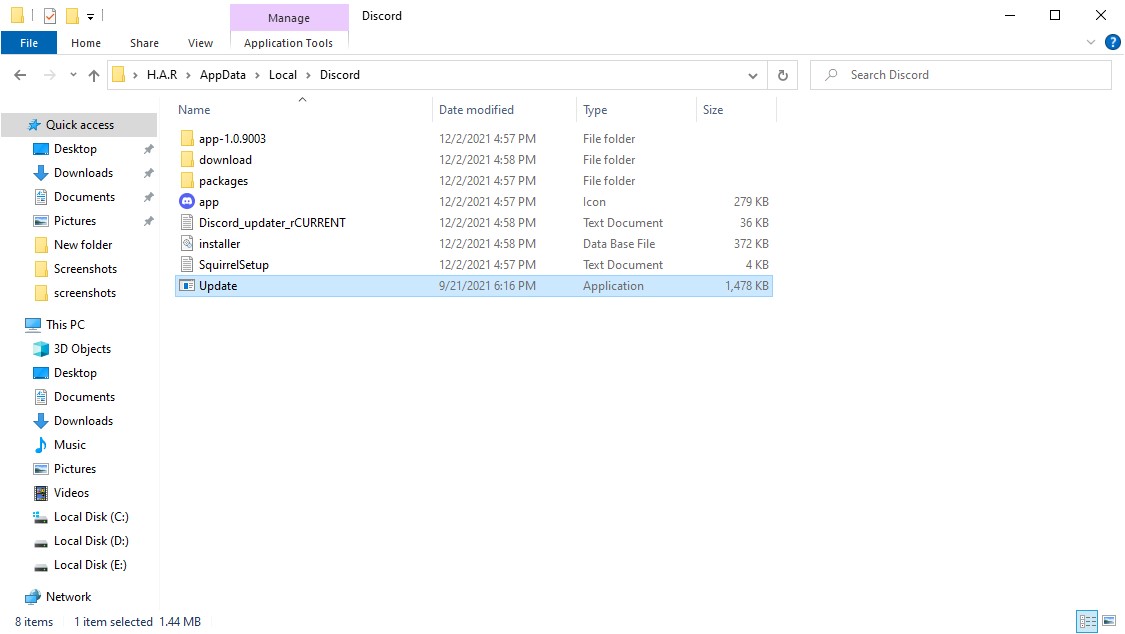 Solution 2 – Run the Discord with Admin Rights To Fix discord Black Screen
Open the Task Manager, End all tasks related to Discord.
In the search bar next to the Windows logo in the taskbar, type the name of the application.
Then right-click on Discord to select Run as Administrator.
Make sure when you are trying to stream the program running with admin privileges and then try to share your screen.
Discord will launch without any discord black screen issue.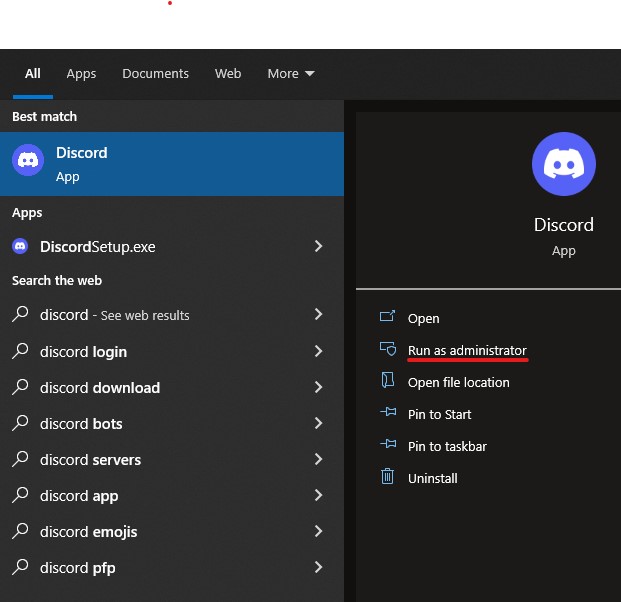 This solution works well for some users who reported that this method helps to get rid of discord app blank as allowing the app to run as Administrator.
Solution 3- Enable/ Disable Hardware Acceleration in Discord
The Hardware Acceleration feature ensures the smooth performance of your application. The Low-end PC hardware mostly leads to Discord black screen startup problems. So, disable the hardware acceleration for a hassle-free experience.
Open the app and navigate to Settings > Appearance.
Scroll down a bit to the Advanced section, then toggle off the Hardware Acceleration option.

Now Launch Discord and check if it works without Black Screen.
Solution 4 – Update your Graphics drivers To Fix Discord Black Screen
Outdated graphics driver may lead to Discord showing a black screen. Here's how you can update graphic drivers to get over Discord black screen Windows 10.
Run Dialog holding the keys Windows and R at the same time.
Type devmgmt.msc and hit Enter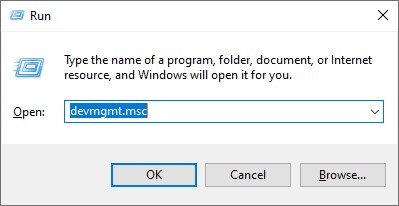 Expand Display Adapters by double-clicking on them.
Right-click on the required Graphics device(Screen) and choose Update Driver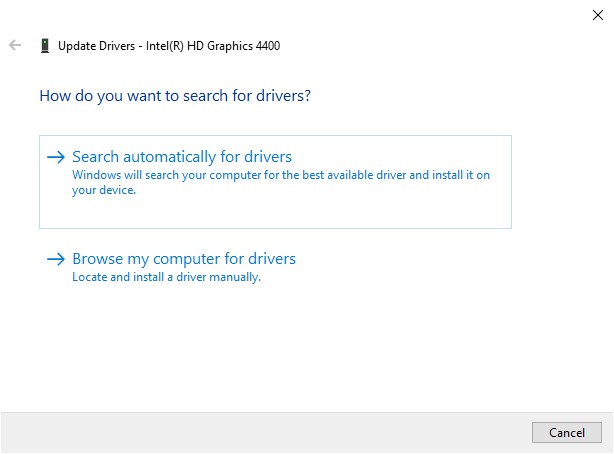 Click Search automatically for updated driver software to download and install the latest graphics driver on your PC.
Solution 5 – Turn Off Using Latest Technologies feature in Discord
Open Discord and click the Settings icon.
Click Voice and Video from the left.
In the right window, find Video Diagnostics Turn, off the option "Use our latest technology to capture your screen".
Solution 6 – Reset Cache folder of app to fix Discord Screen share black screen
Discord makes use of cache files to deliver the best user experience. But sometimes, improper discord settings and corrupt cache files may lead to discord screen share black screen error.
You can easily overcome Discord open to the blank screen by deleting Cache, and other files won't lead to a discord window off-screen then it will force the program to re-download them and reject those files which are causing issues.
Close your Discord app
Press Windows key + E for opening File Explorer
Type %AppData% in the address bar and press Enter
Now under the Discord folder delete both Cache and local Storage folders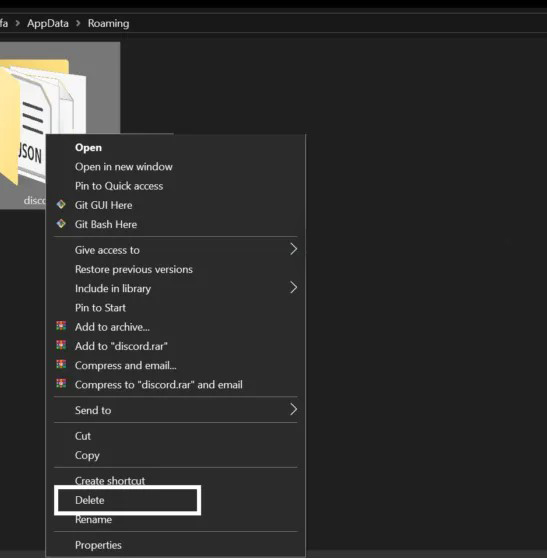 Close File Explorer and restart the program without any Black Screen discord error.
Solution 7 – Close Unwanted Programs to Fix Discord Black Screen Windows 10
If there are too many programs are running in the background then closing them can fix the Black screen discord.
Press Ctrl + Shift + ESC keyboard shortcut to open Task Manager on Windows 10.
Right-click the unnecessary programs or background processes and click End Task to close them.
This should free up some CPU resources.
Open Discord again to see if the Discord black screen issue like the Discord stream black screen error is solved.
Solution 8 – Enable Reduced Motion feature in Discord
Go to User Settings by clicking on the Gear icon.
Go to the Accessibility tab uncheck the box against Sync with the computer.
Now turn On Enable Reduce Motion option.

Solution 9 – Turn Off Aero Theme
Press Windows+R to Open the Run Dialog
Enter the command ms-settings:themes and hit Enter
From the available options, choose any theme of your choice
Click on the Save theme button.
Solution 10 – Uninstall and Re-install Discord
If you recently updated the Discord app and the Discord black screen error still occurs, you can try to uninstall Discord and reinstall it again.
Press Windows + R, type appwiz.cpl in Run dialog, press Enter.
Find the Discord app, right-click it and click Uninstall to remove Discord from your computer.
Download Discord again. After reinstalling Discord, check if it fixes the Discord showing black screen issue on Windows 10.