When you try to connect PS5 to your TV, you see that your PS5 screen goes black after the PS logo. This happens when the HDMI cables do not work or your TV does not support the output resolution.
Either way, you will get stuck on a black screen while playing games like Warzone. The PS screen will keep going black on the boot for a few seconds with no sound at all.
Even when you boot to log in again, your PlayStation 5 gets stuck on a black screen. Hence, you see no picture or PS5 won't display/boot on startup.
The following contents will fix PS5 that is crashed and won't turn on:
Why is my PS5 Stuck on Black Screen?
The main reason for the PS5 black screen after the PS logo is your TV that does not support the output resolution. A black screen not displaying on my TV indicates that your TV cannot handle the PS5 video output.
Another reason for the PS5 Black screen of death is the faulty HDMI cables. If the HDMI cable is faulty, it won't work and cause a blank screen to drop out. A loose HDMI cable could also be causing the black screen while playing spider man remastered or black ops.
If you do not properly connect a power cord, your PS5 console will not get power. This will result in a PS5 logo black screen. Even if you look for this on Reddit, there is a discussion going on PS5 blackout.
How to Fix PS5 Black Screen After PS Logo?
The following solutions will help you to get rid of the black screen after logo – completely. We have listed 5 workable solutions for a PS5 black screen, blinking blue light of death, or 5 stuck on a grey screen.
Solution 1: Boot PS5 into Safe Mode to Lower down its Resolution
When you switch from a Samsung 4K TV to an LG 1440p resolution TV, the PS5 will still output 4k resolution, but your LG 1440p TV or LG 77CX cannot handle the pixels and ultra-sharp resolution; hence, a black screen flicker.
Therefore, you need to change the PS5 resolution to get rid of a black screen bug while playing destiny 2 or spider man.
Keep the power button pressed until you hear two beeps
Hold down the power button until you hear the second beep; otherwise, it will power up, and you must follow this step again
Connect the controller using USB cable
Hit the PS button to boot it into safe mode
From the main screen, select 'Change Video Output' and press 'X' to change the Resolution
Select a suitable resolution for your TV to fix PS5 no home screen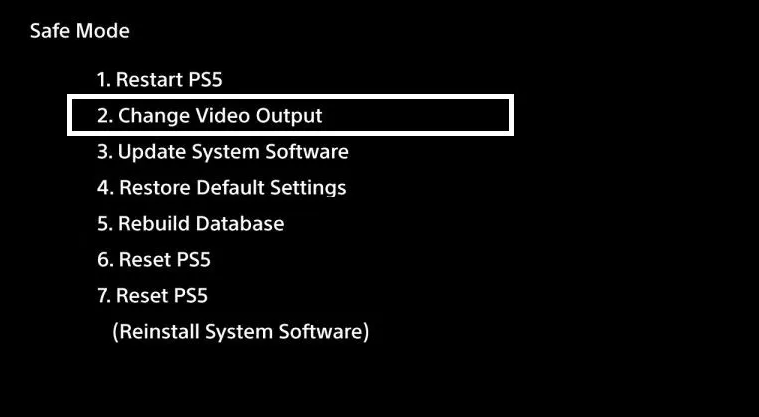 Solution 2: Check the HDMI Cable & HDMI Ports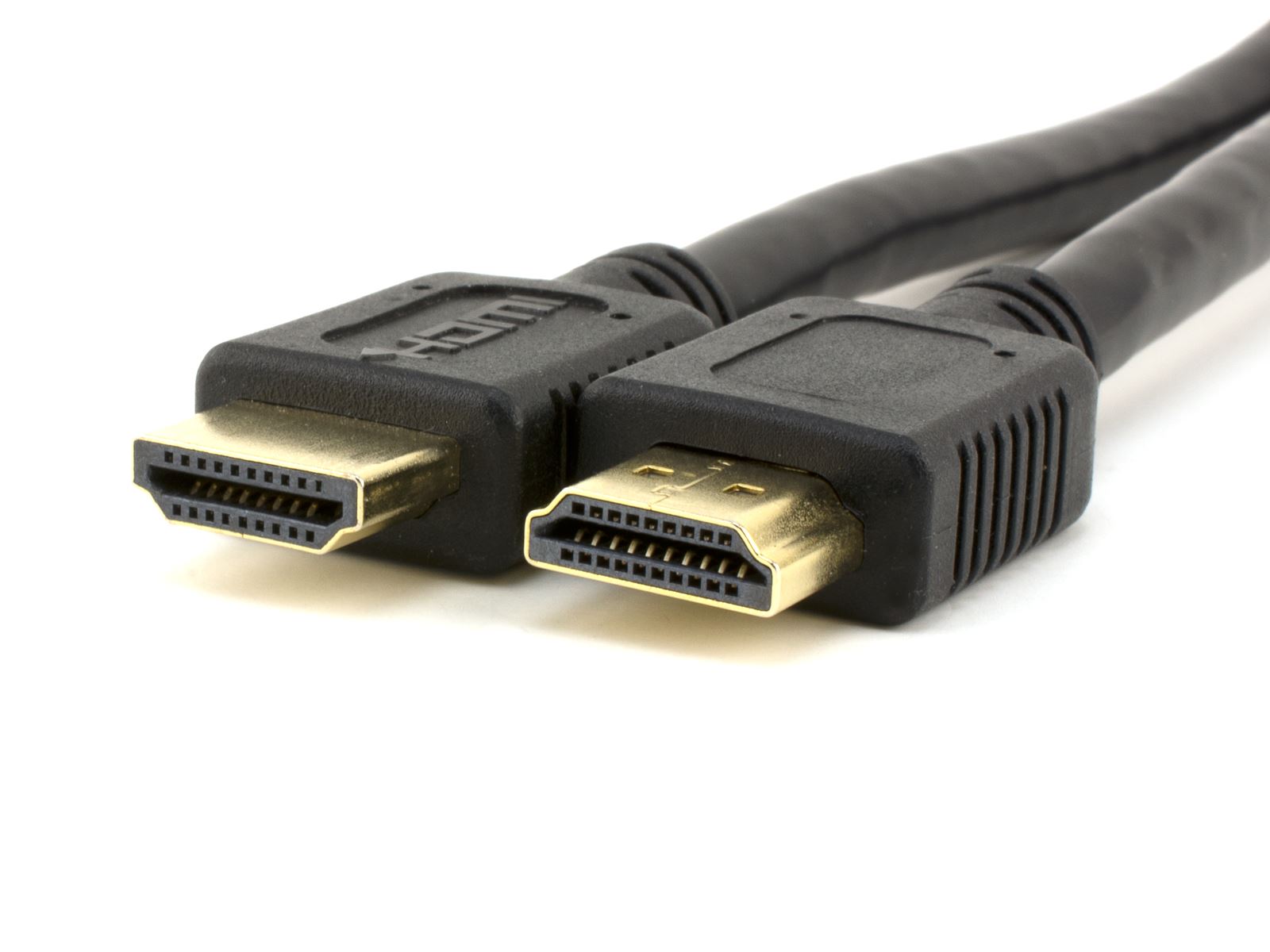 We need to make sure that the HDMI cables and HDMI ports are properly functioning. If PS5 HDMI cables are not working or PS5 keeps disconnecting from HDMI ports, then it might cause the PS5 logo then black screen. However, we can fix PS5 that shows a black screen error with sound.
Make sure you're using 2.1 HDMI cable
Disconnect the HDMI cable from back of your console and the TV
Plugin the HDMI cable of your PS5 into your TV and vice versa
Alternatively, remove the power to your television and wait for one minute before plugging it back in
Solution 3: Hard Reset Your Console
Sometimes hard resetting your PlayStation console can fix the black screen on startup.
Keep your finger pressed on the power button for about 10 seconds so that it turns off completely.
Remove the power behind the console and keep pressed the power button until there is no power. This will clear the cache
Connect back the console with power to fix PS5 not booting up
Solution 4: Disable HDR, Deep Color Temp & HDCP
The default settings can generally cause Black Screen of death. Therefore, we need to disable HDR, Deep Color Temp & HDCP to fix PS5 stuck on the PS logo.
Go to Settings to select Screen and Video, and turn off 4K HDR, and Deep color temp. If the issue persists, disable HDCP as well.
Changing these settings have solved the problem for many. It seems that sometimes there's a discrepancy between your console and TV that causes PS5 won't boot past logo.
Solution 5: Unplug External Drives to Fix PS5 Black Out
This is common when you see PS5 turning/showing on but no display on the loading screen. While searching solutions for the black screen on Reddit, users confirmed that they unplugged the drives connected to PS5 and TV while turning them off.
Press the power button on the console for 10 seconds until you hear two beeps
Unplug all the drives and devices i.e. external hard drive or headphones
Now turn on the console and launch the game to see if a black screen appears on booting
Do the same for the TV and unplug the power cable to remove PS5 won't display
Solution 6: Connect PS5 to a Different TV
Connect the console with another TV to ensure that it's not the TV's fault. Still, if PS5 does not show on TV, then contact Sony Official to fix PS5 won't turn on issue.
Solution 7: Power Cycle PS5
If all of the cables are working properly, try power cycling to rectify the issue:
Completely turn off the PlayStation by holding the power button.
Wait for the power light to stop flashing, then remove the power cable and leave the system for 20 minutes.
Reconnect and attempt to launch Safe Mode.
Solution 8: Contact Sony to Fix "No Video Signal on TV"
If you observe that nothing helps, then it's time to get in touch directly with Sony's technical Contact Support. It is undoubtedly the best option to consider after going through so many solutions.
If you come across Netflix Black Screen of Death on PS4/PS5 you can load the Netflix app on your PlayStation force the HDCP version to 1.4 as explained above.
Once you fix it, you will be back on playing FIFA 21, ratchet and clank rift apart, call of duty: modern warfare, enlisted, or any of your PS5 games.
FAQ's
It is equally important to read these frequently asked questions that PS4 and PS5 users ask about the PS5 black screen.
What does it mean if my PS5 has a white light?
Typically, the blinking orange indicates that your PlayStation 4 or 5 is sitting in Rest Mode. If the indicator light blinks white or the blue light does not transit to solid white, the console is frozen and needs troubleshooting.
Wait for 60 seconds, plug the console back in and turn it back on. If the blinking or flashing white/blue PS5 lights persist, reinstall the console software using PS5 Safe Mode.
How to fix the PS5 blank screen after a power outage?
Boot into safe mode as we explained in the above steps
Select reset ps5 (sixth option)
Go through all the setup options to completely reset your console
PS5 Black Screen after repairing external hard drive?
Keep the power button pressed until you hear two beeps to power off the console. Unplug the external hard drive. Now, you can boot up your console again and confirm the long dark PS5 black screen bug.
Connect your external drive and launch your favorite games like Fortnite, Roblox, Minecraft, ratchet and clank, temtem, etc. Even then, if you get the black screen status, unplug the power cable to remove the flea power and wait for two minutes.
Power up your device again, and check if the grey screen persists.
What does the blue light of death mean?
The blue light of death on ps4 or ps5 indicates a general fault error indicated by a pulsing blue light from the console. When this happens, there's no audio or video output from the PS4 or PS5. The blue light of death can also occur when you try to rebuild the database to make the console more responsive.
What is PS5 Elgato Black Screen?
If you come across PS5 and Elgato Black Screen + No signal issues, you can perform the same steps mentioned above. It will fix it for sure.
The three beeps on a PS5 indicate the sound when you press the eject button with no disc in the drive.
Is PS4 Blue Light of Death Fixable?
Some PlayStation 4 users report that the PS4 screen goes black randomly.
Restart your PS4 completely to resolve this bug:
Hold down the PS power button until you hear the second beep from the console (for about 7 seconds). This will turn off the console completely.
Unplug the Power cable
Plug in the cable back and turn on your PS4
Disable HDCP to fix PS4 black screen after restart
HDCP stands for High-bandwidth Digital Content Protection. It prevents digital content from being pirated.
HDCP is used with digital video standards like Display Port, DVI, HDMI, and so on. Therefore, if your monitor is not compatible with HDCP, your PS4 won't output any video or audio on the screen, resulting in ps4 black screen after initializing.
Go to the settings and select 'system'. Find the option Enable HDCP and uncheck it.
What is White Light of Death on PS4?
When you turn on PS4 after an update, it shows a white light but does not show anything on the TV?. This is known as the white light of death.
Why Does my PS4 turn on but no screen?
PS5 psvr black screen can be the reason for no screen on Vizio. If you are using psvr (PlayStation virtual reality) headset with your PS4 or pro, the PSVR processing unit (the box that you plug your PS4's HDMI cable into) doesn't support 4k or HDR pass-through.
Manually unplug your PS4 HDMI cable and plug it directly into your TV or receiver to use higher than 1080p resolutions.
Is your PS5 just showing black screen? – YouTube Video Guide