Fluxus is a free-to-download unrivaled Roblox script executor that allows players to execute scripts in their favorite Roblox games. This software is available on PC (Windows 11/10/8.1/7) and Android mobile devices. It's mainly used to inject custom-created code called scripts into the Roblox game client.
Using it can help you increase your movement speed in-game, automate certain tasks, cheat/hack with custom scripts like aimbot, etc. It is user-friendly and very easy to use for those who are new to scripting in Roblox or scripting in general.
Alternatives like JJSploit and Kiwi X can perform the same functions and sometimes even add newer ones. You can also try them out if you wish to experiment with different script-executing apps.
Requirements for Running Fluxus
Ensure that the requirements mentioned below are met before proceeding to downloading and installing this Roblox exploiter for PC.
Disable your anti-virus before launching the exploit. This exploiting tool injects code into the game which allows a player to exploit/hack. So sometimes it can be flagged as a threat by your anti-virus software.
Ensure that you have Microsoft Visual C++ Redistributable and Microsoft .NET Framework installed.
How to Download & Install Fluxus on PC (Windows 11/10/8.1/7)
Step 1: Start the Fluxus download from the top of this page.
Step 2: Launch the downloaded exe installer and click Next on the first screen as shown below.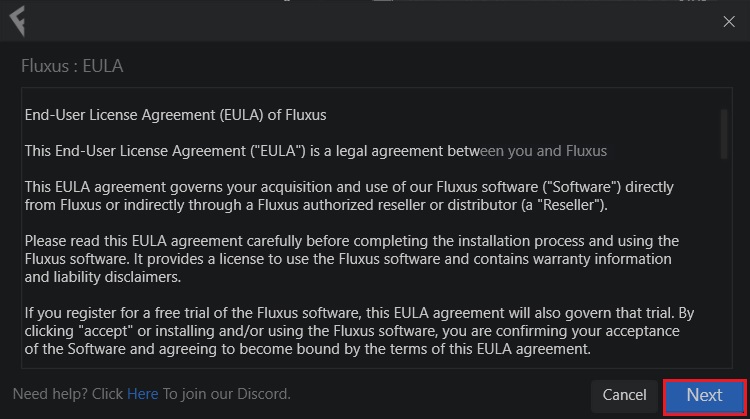 Step 3: Choose your desired install location and press Next again.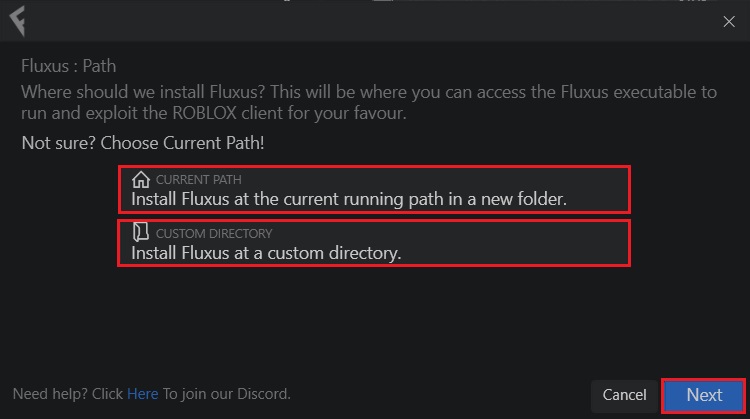 Step 3: Let the download complete and don't press any button. When the download reaches 100%, it will automatically install and launch it.
How To Get Fluxus Executor Key & Verify It
The key obtaining step is only for the free users of this software. Once it is installed, it'll ask you to enter a key, there will also be a Get Key button. Click on this and it will take you to a linkvertise page to complete a task. Here each step is named Key Checkpoint and you have to go through three of them. Complete the key checkpoint 1, key checkpoint 2, and key checkpoint 3 to get the key.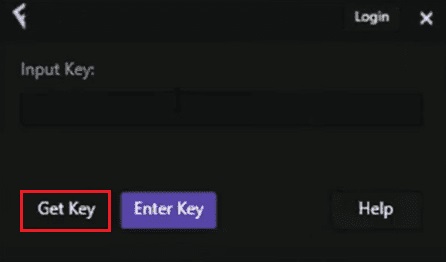 Once you have the key, copy it and paste it into the Input Key section. After pasting it press Enter Key and the executor will be activated for you for 24 hours, after which the process will need to be repeated. The key obtaining process is the same for Android and PC (Windows 11/10/8.1/7).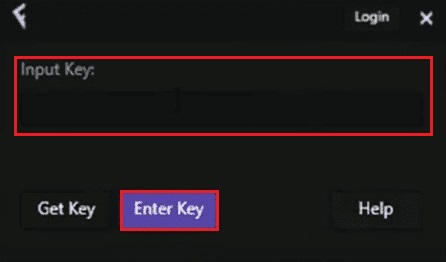 How to Use Fluxus in Roblox on PC
The main task of this app is to execute custom scripts that allow you to cheat, hack, or exploit in game. To do so you'll need the code or URL of the script you plan on running. Follow the steps below to learn how to execute scripts with it.
Step 1: Launch the exploit.
Step 2: Launch Roblox, log into your account, and select the game you wish you run the script in (Example: Bloxfruits).
Step 3: Get the script or its URL from any of the online available sources and paste it into the executor window, then press Execute.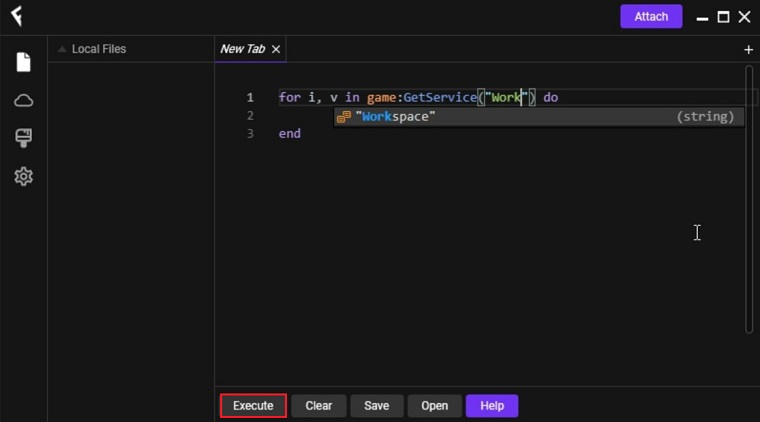 Step 4: Different scripts will have different mod menus. Select your desired cheats or hacks from it and enjoy the enhanced experience.
How to Install & Use Fluxus Executor on Android
Fluxus Android download is also possible because of its availability on Android mobile devices. Free users must obtain a key and then they can run custom scripts. The installation process, however, is different and you can follow the steps below to do it.
Step 1: Ensure Roblox is Installed.
Step 2: Install the exploiting tool via the apk and launch it.
Step 3: Wait a while and it will prompt you to uninstall Roblox. Uninstall it and then let it install a new copy of the game.
Step 4: Once the new installation of the game is complete, launch it and log in to your Roblox account.
Step 5: Complete the get key process according to the guide above.
Step 6: Enter any desired game and replicate Steps 3 & 4 from the above section.
Fluxus Roblox Executor FAQs
How to get a key for Fluxus?
To get a key you need to launch the executor and complete the three steps of linkvertise ad walls called checkpoints. Once checkpoints 1, 2, and 3 are complete, copy the key provided, paste it into the Input Key window, and press the Enter key.
How to bypass the key obtaining step?
Bypassing the linkvertise key step can be done via 3rd party software but we don't recommend doing that as it is not completely safe to do so.
How to inject it into the game?
Simply click Inject in the top right corner of the exploit and it will start injecting into Roblox. Let the process complete and then you can execute your custom scripts.
How to prevent it from crashing?
The primary reason for this crash is an outdated version of this script-executing tool. Users have also been able to fix this issue by reinstalling it and disabling their Anti-virus software which in some cases prevents it from updating.
How to fix the not injecting problem?
If you're facing this issue then download the DLL Injector and install it. This fix has worked for many other users. Still, if it doesn't work for you then ensure that the exploit is updated to the latest version.