If you want to break the language barrier then download the google input tools online extension and translate the language of your choice instantly. The Google input tool's latest version is a multi-platform app available to download for Windows 10, Windows 7, Android, and other Google services. It's a lightweight Chrome web browser extension capable of translating more than 90 languages instantly.
You don't need a google Indic keyboard on PC while translating Hindi, Tamil, or other languages. Download its offline installer setup easily, with a couple of clicks, and start translating any language.
Multi Platform Extension
This free Chrome extension lets you translate any language into your native language. Google input tools' latest version supports a wide range of devices and platforms. If you are a smartphone user then download input tools for android.
If you want a Google translation tool for Windows 10 or Windows 7, then download its Windows version which includes 32-bit and 64-bit support.
You can also download the google translation tool on Mac, Ubuntu, and Linux.
Multi Language Support
Now those days are long gone when you have to learn multiple languages to communicate with others. With this language translator app, you don't need to switch keyboard to type a different language.
This Google Chrome extension is perfectly made to bring ease of typing more in than 90 languages. This tool is all about entering text and translating them.
This tool also works as a custom dictionary. When you write words this app memorizes them and if needed corrects spelling mistakes. Its updated version can also detect handwriting of more than 40 languages. It is the best google Telugu typing software that allows Telugu typing online to its users without installing any English to Telugu translation software.
Fast Online Translator
In less than 2 seconds this app translates your written words. Just select the language keyboard in which you prefer to write and then select a language in which you need a translation. When you hit enter, in a blink of an eye you will see its result. The accuracy of translated words is above board. Download google input tools in Telugu, Tamil, Bangla, and many more languages.
How To Use Google Input Tools In Windows 10?
This google typing tool is easy to install. Download Google chrome extension via Chrome web store.
Once the installation setup completes, an icon will appear in the browser. Click on this icon and a drop-down menu will show "extension options" and "keyboard shortcut settings"
Click on the first option and two vertical boxes will appear showing languages. Add input tools and select input tools.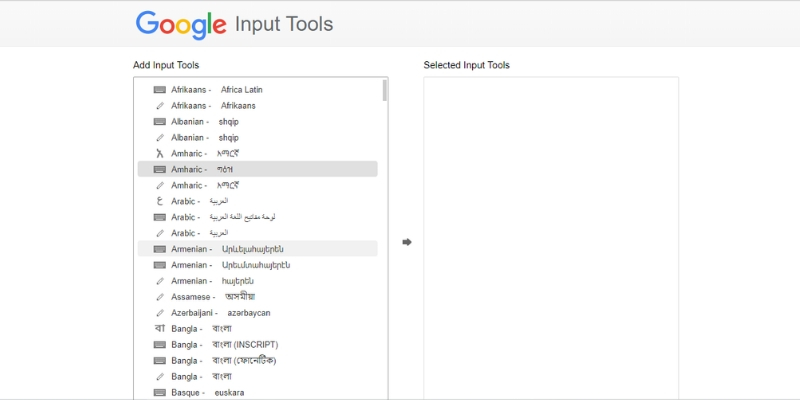 You can select as many languages as you want and it's done. Now when you head to the google search bar choose a language which you want and then write any word it will show you suggestions.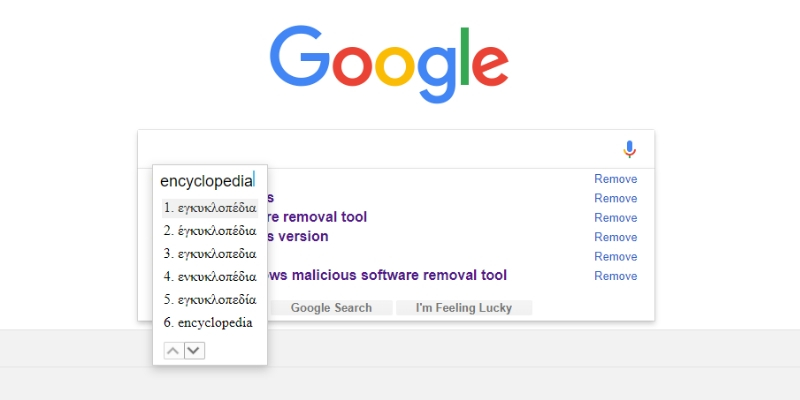 In the above screenshot, I have selected the Greek language and you can see how efficiently this tool translated this word.
Features of Google Input Tools
This tool has a keyboard and font in multiple languages. You can;
Translate English to Hindi and Hindi to English.
Instant translation English to Marathi typing with Marathi keyboard.
Has google Indic keyboard.
Get google Malayalam typing online on Malayalam keyboard.
Has Telugu typing keyboard, with Telugu fonts to translate English to Telugu.
English to Gujarati typing with transliteration.
Translate Bengali to English.
Kannada typing online with translation.
Translate English to Tamil using google Tamil keyboard.
Can translate more then 80 languages.
Available both online and offline.
You Should Download Google Input Tools
Those online users who use various languages would find the Google Input Tools extension a big time-saver. When we used this tool we found that it's very easy to write and get the required results accurately and instantly.
This app is secure safe and doesn't include unwanted programs for chrome browsers. It is 100% free but you will need a Google Gmail Account to use Google input tools. This tool works online and offline.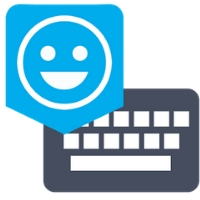 Download
Google Input Tools
v10.2.0 For Windows PC
🛡️ Safe & Secure
Download Specs
License: Free
Platform: Windows OS
Language: English
File Size: 9.3 MB
Downloads: 12,789
Developer: Google