Realtek Audio driver is a widely used sound driver that controls the sound play on your Windows PC. Realtek HD Sound Manager comes packed along with the Realtek Audio driver for Windows 7 & Windows 10. Realtek audio console helps control volume, configures speaker/ microphone settings, enhances sound effects, and boosts volume etc.
How to check if your PC has Realtek HD Audio Manager?
Press Windows + R
Type Control Panel and hit enter.
Type Realtek in the search box in the control panel and click the RealTek HD Audio Manager.
Alternatively, you can also click Hardware and Sound, and click Realtek High Definition Audio Manager to open it. If you find Realtek HD Audio Manager is missing on your computer you can read this article to get it back.
How can I download Realtek High Definition Audio Manager on Windows 10/7?
There are two ways to download Realtek HD Audio drivers. The easiest way to do this is to get this from here. Select the desired audio device drivers from the above blue download buttons.
The Realtek HD Audio driver have a reputation for being a little complicated. Alternatively, You can also download it from the Realtek official website to find the relevant drivers for your operating system.
Once you click for the relevant audio driver it automatically starts downloading it.
Download Realtek HD Audio Drivers Version 2.82 for Windows 10, Windows 8, Windows 7, Windows Vista, & Windows XP for Both 32bit-64bit Versions of the operating system.
Install the latest High Definition Audio R2.82 Drivers For PC
After downloading, double click to execute the file, and follow the instructions to install Realtek audio driver. You can also install the audio driver via the Update Driver Software feature found in Device Manager.
The main interface of the app can be accessed via an icon in the Windows taskbar.
The user interface of the app features two tabs (for management of Speakers or Microphones), with in-depth mixing for both Left/Side ratio and Volume, surround sound tweaking, Speaker configuration, and audio jack source re-tasking.
The sound Effect tab can be used for choosing the emulated sound environment, equalizer presets, or tweaking of mic sound for Karaoke.
Since Realtek HD Sound Manager will be installed along with the HD Audio driver. After you installed the driver, then the Realtek HD Audio Manager application is also installed.
What does Realtek HD Audio Manager do?
This HD audio driver comes with the support of all major sound codecs, giving you the most accurate sound quality, resolving compatibility issues, playback multimedia, choosing your audio configuration for your speaker system, record audio.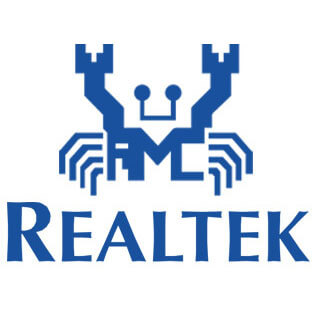 Download
Realtek HD Audio Manager
R2.82 Latest Version For PC
🛡️ Safe & Secure
Download Specs
License: Free
Platform: Windows OS
Language: English
File Size: 169MB – 255MB
Downloads: 33,681
Developer: Realtek