Windows 10 volume control button or icon in the taskbar is the quickest way to control the volume on your windows. It is also the quickest way to change the audio output from speakers to an earphone.
But because after a recent update or a software installation, it no longer responds to mouse clicks. It is also seen that clicking the icon it has no effect.
If you're in a situation Windows 10 Volume Control not working, then this guide will help you to fix the windows 10 volume icon not working.
Sound Icon Not Working Windows 10
Solution 1 – Install Sound Drivers
You need to install sound drivers to fix the taskbar volume icon that is greyed out. To do this you have to:
Right click on the speaker icon in your taskbar and choose Playback devices.
Double click on your default playback device.
Under Controller information, click Properties.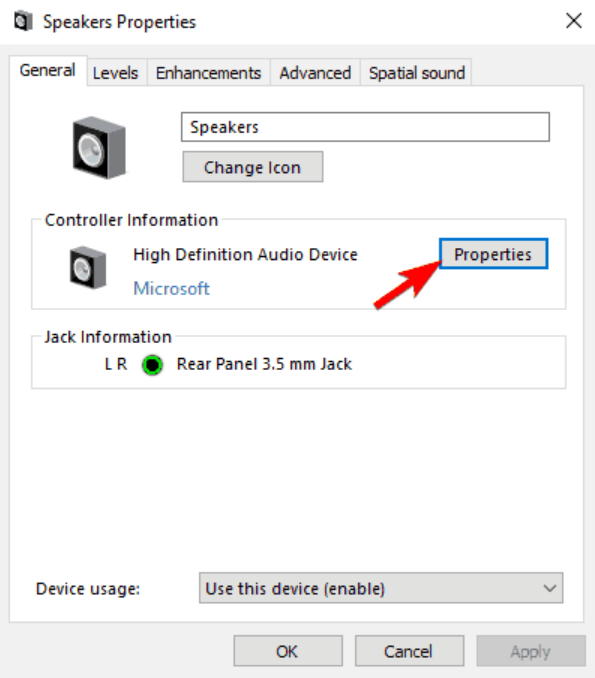 Next, you have to navigate to settings and click on the Driver tab.
You have a few options here. You have to update your sound driver first by clicking on update driver.
If it's unavailable, search for it online and install it.
Reboot your PC.
If this works, great, otherwise, try the next solution to enable the volume button on your laptop or computer.
Solution 2 – Reset the Audio Service
Move your mouse to Search, type services.msc and click on services.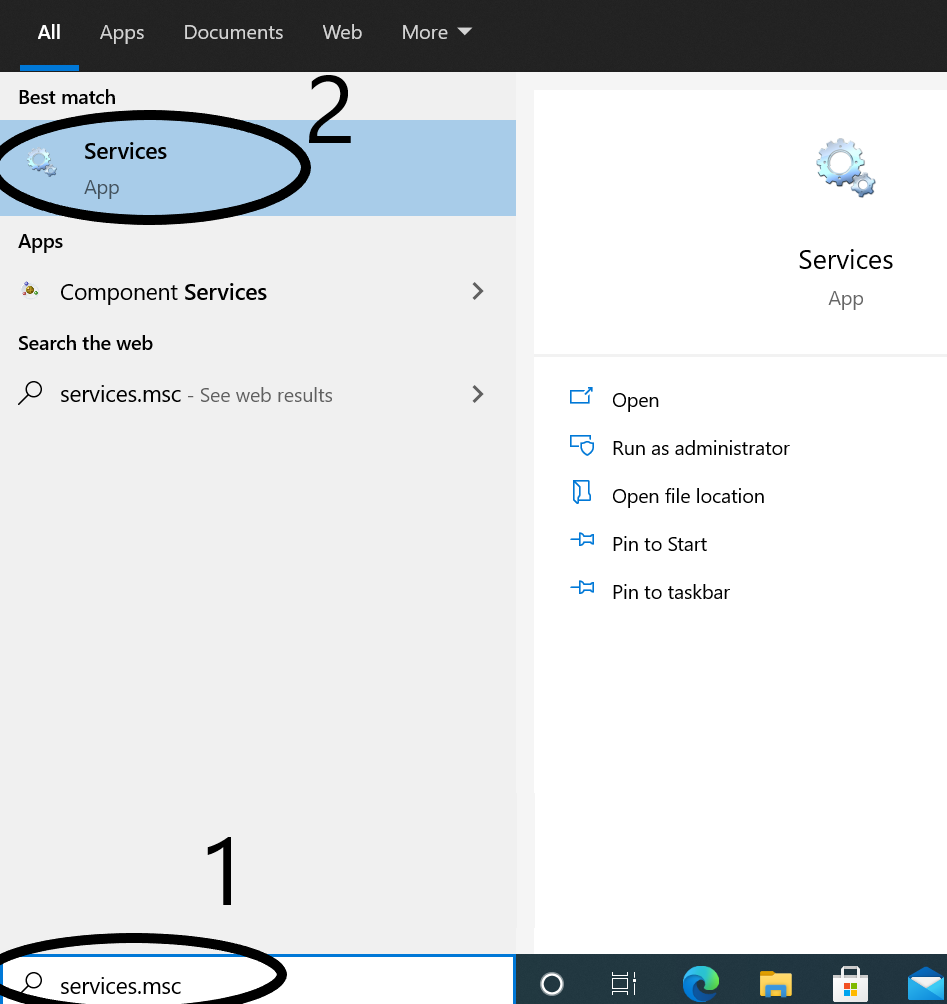 Find Windows Audio, and right-click on it.
Then go to Properties.
Set Startup type to Automatic.
Now, click on Stop and wait for the process to stop.
Click Start again.
Reboot your computer and check if you have enabled the volume button on your laptop or PC.
Solution 3 – Perform an SFC scan
If the volume button is not working on your laptop then you need to perform an SFC scan. Do the following:
Press Windows Key + X to open Win + X menu.
Select Command Prompt (Admin) from the list.
You can also use PowerShell(Admin).
When cmd opens, enter the following command and press Enter.
fc/scannow
The SFC scan will start now.
It might take 10-15 minutes, so wait a little.
This should repair the files and now the taskbar volume icon should start working again.
If still the volume icon is not working, perform the steps below:
Solution 4 – Run Hardware and Devices Troubleshooter
You can enable the volume icon on your taskbar window if you run hardware and devices troubleshooter.
Open the Settings app by pressing Windows Key + I.
Navigate to the 'Update and Security' section.
Select troubleshoot from the menu on the left pane.
In the right pane, tap on hardware and devices.
Click 'Run the troubleshooter' button.
This will start the troubleshooting.
Solution 5 – Reinstall Audio Drivers
Open Device Manager.
Look for the problematic device (in this case speakers/headphone) and right-click it.
Choose Uninstall device from the menu.
Click Uninstall button to remove it.
Now, use a third-party software tool to scan for hardware changes. Restart your PC to reinstall the drivers.
Once you install them the problem with the taskbar volume icon should be completely resolved.
Solution 6 – Check if your Audio Manager is enabled
Probably another reason why the volume button might not be working on your computer is your Audio Manager set to 'disabled'.
You can activate the sound on your computer by following the steps below:
Press Ctrl+Shift+Esc to start the Task Manager.
Navigate to Startup tab and click on it.
You will see a list of all startup applications.
Look there for Audio Manager on the list.
Right-click it and choose Enable from the menu.
Now, restart your PC.
The problem that my volume on my computer is not working is sometimes also because the driver software isn't running. So, if the taskbar volume icon is not working on your PC, you should check if your Audio manager is enabled.
Now, that your computer restarts check to see if the problem still lingers around.
Solution 7 – End the SndVol.exe Process
Open Task Manager
A list of all the process will apear
Locate SndVol.exe or Volume Mixer
Right-click it and choose End Task
Close Task Manager
This should fix the audio not working in windows 10.