Many Atomic Heart players on the PC are encountering multiple bugs or issues that we can't deny, like graphical glitches, lags, stutters, black screens, crashing on startup/launch, and more. This problem occurs due to system requirements, outdated system components, third-party services, memory problems, and problematic power supply units (PSUs).
Before trying other troubleshooting techniques, this problem can be resolved by making sure your PC meets Atomic Heart's system requirements, disabling Antivirus and Firewall, disabling unnecessary background processes from the task manager, make sure that you are not overclocking the CPU or GPU.
In this article, we have come up with the tested fixes that can easily solve your problem. So, let's begin.
How to Fix Atomic Heart Crashing on Startup/Launch on PC
Here is a list of all the Atomic Heart crashing on PC fixes that can solve your issue. So, let's take a look.
1. Reboot the Game and PC
If the Atomic Heart is crashing on your PC then you have to Reboot the game and PC for a smoother gaming experience. Sometimes, a simple reboot can fix the issue. Restart the Atomic Heart game and your PC to refresh the system and game cache data.
2. Update GPU Driver
If rebooting the game does not resolve your crashing problem, then you have to update the graphics card driver. Also, you've to check whether there is an update available for the game or not. If there is an update for the game, you must have to update the game. Moreover, you have to make sure that your PC is also updated. To update the graphics card driver, just follow the below steps.
Press Win + R to open Run on Windows.
Type devmgmt.msc and press Enter to open Windows Device Manager.
Right-click on the graphics driver and click on Update driver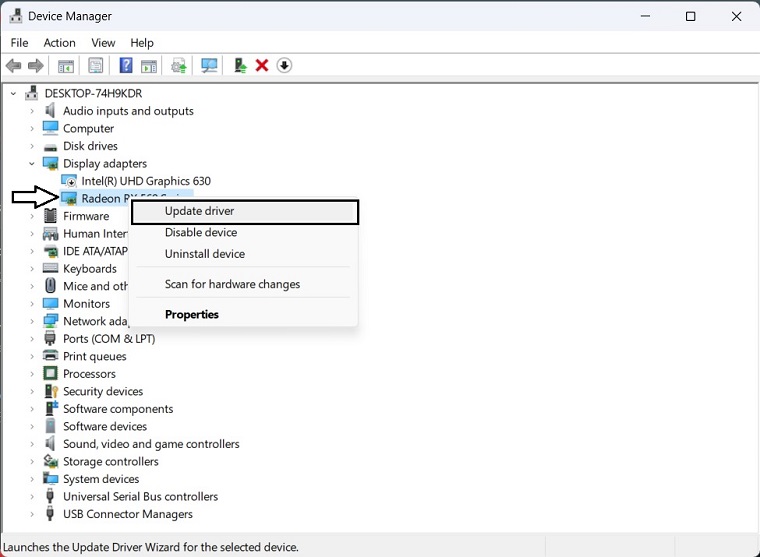 We highly recommend using Driver Easy to update your graphics card driver. This tool can effectively identify outdated drivers and update them to the latest version, which cannot be achieved with the device manager alone. By using Driver Easy, you can experience improved performance and access to the latest features.
3. Switch to Dedicated GPU
If your PC has two installed GPUs, Wild Heart may become confused about which one to use, resulting in a startup problem where the game fails to launch. You need to disable the integrated GPU that you don't want the game to use. To disable the integrated GPU just follow the below steps.
Go into Device manager and double-click on Display Adapters to reveal the list.
Right-click on the GPU and select Disable driver.
Now launch the Atomic Heart.
4. Disable In-Game Overlay
To disable the in-game overlay, just follow the below steps.
Open Steam.
Click on Steam on the menu and go to Settings.
Go to the In-game tab.
Uncheck Enable the Steam overlay while in-game and click on OK.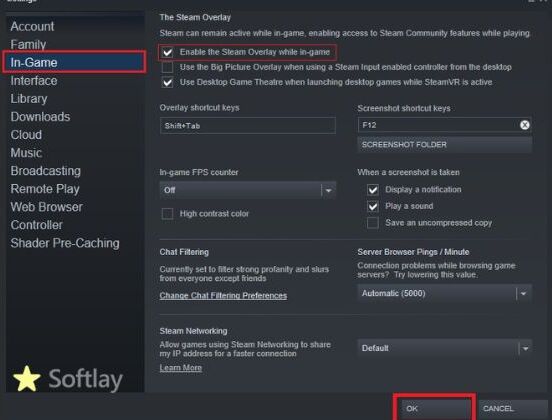 5. Verify Game Files
If Atomic Heart is still crashing on startup on your PC, then you have to verify the game files. To do this, just follow the below steps.
In Steam, right-click on Atomic Heart, and click on Properties.
Go to the Local Files tab.
Click on Verify integrity of game files.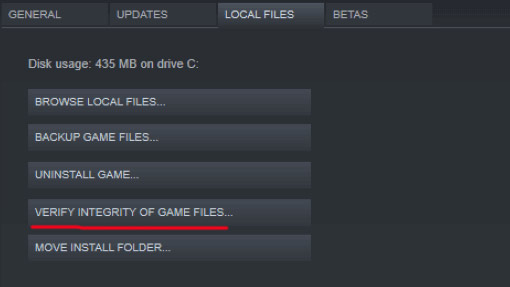 Wait for a while until it finishes the process.
6. Update the Game
If Atomic Heart crashing problem is related to a specific version, updating the game is the only way to get rid of it. For this, follow these steps:
Go to the game properties like the previous method.
Go to the Updates tab.
Set Automatic updates to High Priority.
Now, when a new update is available for this game, Steam will automatically download and install it with the highest priority.
7. Run the Windows Memory Diagnostic Tool
If Atomic Heart crashes on the PC on launch problem still exists then try to run the windows memory diagnostic tool. To do so, just follow the below steps.
Press Win + R to open Run.
Type mdsched and click on OK.
Click on Restart now and check for problems.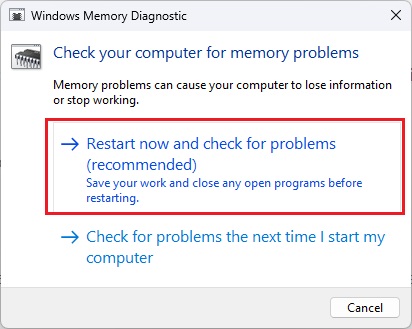 If your crashing problem still persists after trying all the given fixes then you can try the given additional fixes to resolve your issue.
Additional Tips That can Possibly Fix Atomic Heart Crashing
Run the Game Application as Administrator.
Uninstall any overclocking or FPS booster apps.
Update Windows to the latest version.
Re-install Atomic Heart from an official source.
Ensure that the PSU you are using is powerful enough and your PC's cooling system is in good condition.
Whitelist Atomic Heart in Windows Firewall.
Add an Exception for Atomic Heart in Windows Antivirus.
Change Power Options.
Update Windows.