Are you seeing kernel security check failure error on Windows 10?
Whether blue screen on PC telling you that "Your PC ran into a problem and needs to restart".
 Well, you are not the only one in this world to see it.
The kernel security check error usually occurs in Windows 10/8/7. But don't worry you can easily fix this Windows stop code using our simple tips.
Read this post as we will explain what causes kernel security check errors on Windows 10/8/7? Here are also given best troubleshooting steps to fix security kernel issues.
What Causes Kernel Security Check Failure?
The kernel security check failure in Windows 10 happens in two ways. Either your PC shows a blue screen or it completely restricts you from logging in to your PC.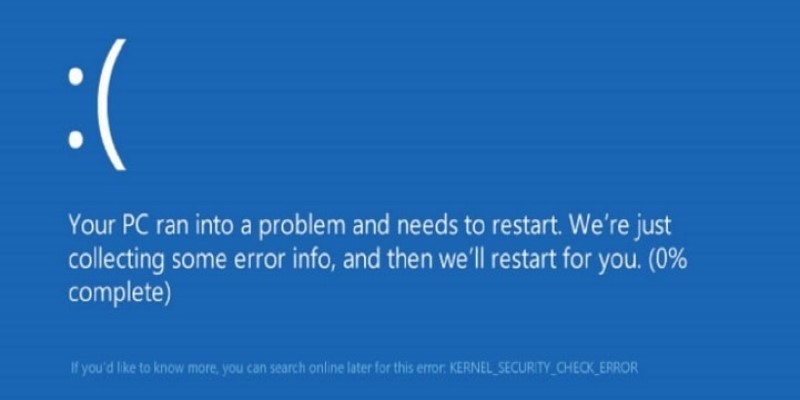 Besides, for those users who have upgraded to Windows 10 or 7, there are more chances that they will see windows kernel security check failure. However,
Memory problems
Outdated drivers
Viruses
Corrupted Windows system files
Security programs
A damaged or corrupted hard disk
are the main causes, out of which memory, driver incompatibility issues, or corruption of system data are more common.
How To Fix Kernel Security Check Failure on Windows 10/8/7?
Try these troubleshooting steps to fix kernel security check failure on windows 10. You can also apply the same steps on Windows 7 or 8.
Related: How To Fix Windows 10 Update Error Code 0x8024a105 
Step 1: Update your Windows and Scan For Virus Threats
First of all, make sure your Windows is fully updated. To check whether you have updated Windows, Go to Windows Settings click on Update & Security, then click on Check for Update. If Windows found any update, install it.
Then scan your computer with antivirus software. Majority cases reveal that malware & virus is also a popular cause of kernel security check failure error and BSOD. So take necessary measures against malware threats. Always download reliable antivirus software, we recommend Malwarebytes and Avast.
Step 2: Run System File Checker To Replace Corrupted System Files
To check if the Kernel Security Check Failure error is happening due to corrupted or damaged files, run System File Checker.
It's a built-in Windows utility in Windows 10/8/7, the System File Checker is integrated with Windows Resource Protection.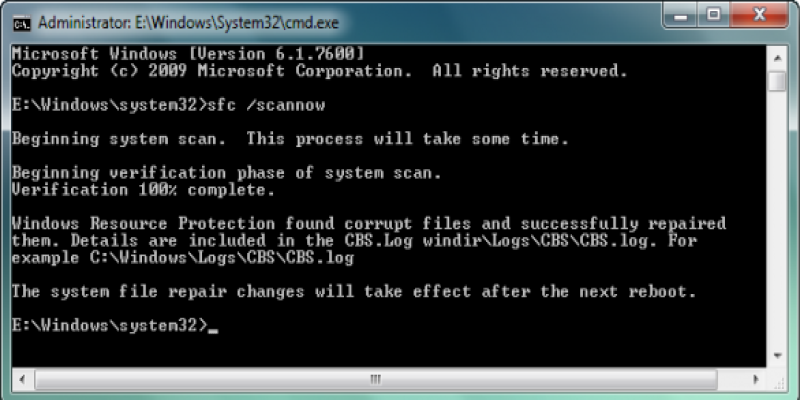 You can run the System File Checker Via the command prompt. Click on the start search box and type "cmd". Now run command prompt as an administrator. Once the cmd window appears type this command and press enter;
The Sfc utility will run and start scanning your PC. During that process, if any corrupt or damaged file is found, replace them on reboot.
Tip- You should also check your RAM, Hard Disk, and other hardware components and ensure that they are properly connected with the motherboard.
Step 3: Run Your PC in Safe Mode or Perform Clean Boot State
There is a high chance that the Kernel Security Check Failure error can be fixed if you run your PC in safe mode. Most users know what the safe mode is but they usually don't know what is clean booth state and how to perform it?
The Clean Booth State is used to diagnose advanced Windows Problems. In this mode, your PC uses a minimal set of drivers to start programs. To perform a clean booth state, click on the Start search box and type & enter "MSConfig". It will open System Configuration Utility.
Here click on the General tab, then on Selective Startup. Deselect Load Startup Items but ensure that Load System Services and Use Original boot configuration are checked.
Then click on the Services tab, Hide All Microsoft Services check box (located at the bottom). Now click Disable all. Now you are all done, click Apply and then the OK button. Restart your computer. This process will lead you into Windows Clean Boot State.
It will help you fix errors including Kernel Security Check Failure problems. If it doesn't solve your problem then you need to identify corrupt drivers and uninstall them.
Step 4: Run Drivers Verifies Manager To Check Corrupt Drivers
As already mentioned that outdated or incompatible drivers are the main cause of Kernel Security Check Failure. So it necessary to uninstall suspicious drivers. But how can one know if any particular driver is misbehaving? Don't worry, Windows 10 have a tool called Drivers Verifier Manager.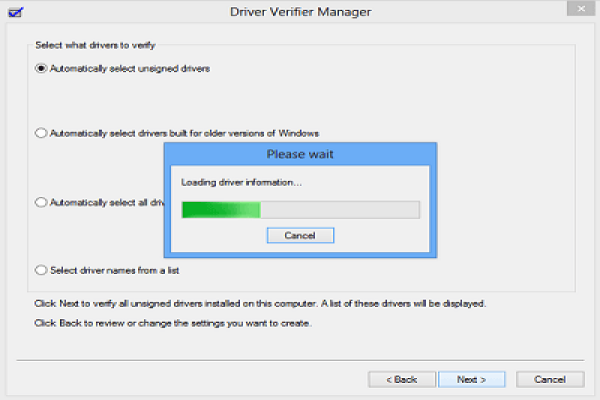 To run this tool again click on Start search Box and type verifier. Run Driver Verifier as an Administrator. The Driver Verifier Manager will test each driver at startup. If it detects any problem in any driver, it will stop them from running.
Step 5: Run Memory Diagnostic tool To Check memory Problems
Another major cause of Kernel Security Check Failure is faulty memory including RAM. To resolve such problems the Windows has a built-in feature called Memory Diagnostic Tool.
Related: How To Delete Junk Files in Windows 10/7 With Junk File Cleaner
To run this tool, open Control Panel and in its search bar type memory. Alternatively, you can also run this tool via the Start search box, click on it and type mdsched, hit enter. A Window will appear giving you two choices;
Either restart the computer and check for problems right away or check for problems when you restart the PC
If this tool found any error on memory then you need to replace it.
Step 6: Scan your Hard Disk For Errors
Sometimes, sudden or improper shutdown causes software or metadata corruption. This corruption often leads to the Kernel Security Check Failure error. To fix hardware-related issues Windows has to check disk utility.
If you wish to run a scan, right-click on the disk i.e. C, D, or E, and select properties. Then click on the Tools tab Error-checking box, click on the Check button. The scan process will start and if it found any error, it will ask you to restart your PC to repair the file system.
Alternately, you can also run this utility Via command Prompt. Open "cmd" and type the following command;
If asked restart your PC. This will definitely fix Kernel Security error on Windows 10.