In this tutorial I am going to show you simply how to edit PDF file in PDF Eraser software. Often times beginners asked question about how do I edit a PDF file. In PDF Eraser, editing PDF files are easy, anyone can do it. To make things a lot easier, I am going to make a step-by-step tutorial on how to edit a PDF file using PDF Eraser. Before start things of with, first you should download PDF Eraser, It's shareware program, It's free for use & it is also available in Pro version.
How to Edit PDF File

How to Erase PDF Text & Images
This is the main user interface of PDF Eraser software, all important features are listed on top navigation which makes it easy to operate. Users can easily erase text or images in the PDF document.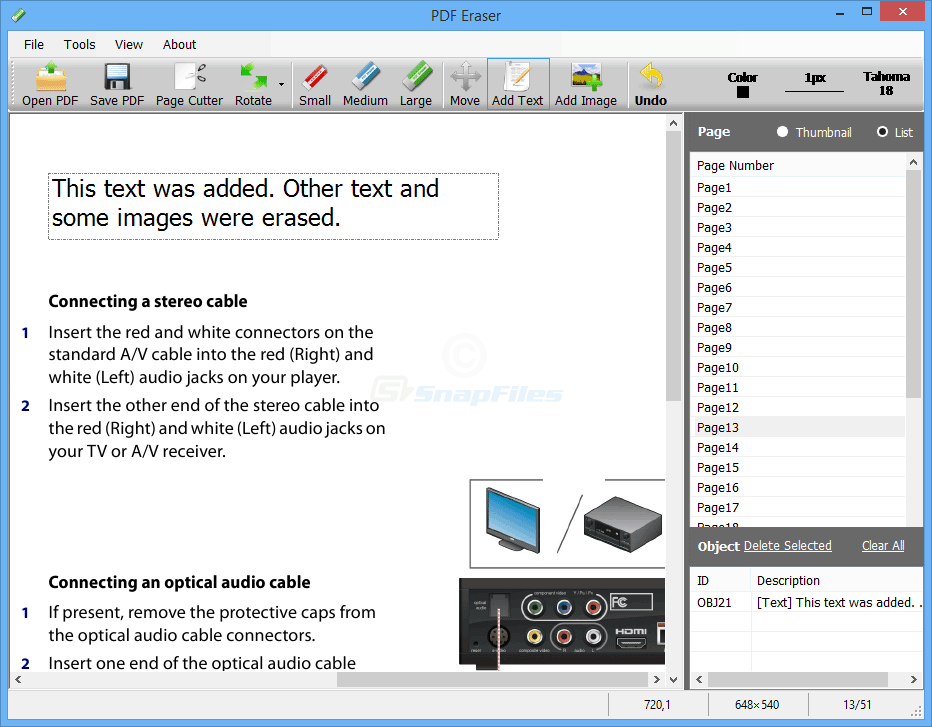 You can click on open PDF button to open your desired file to edit. Then select the appropriate size Eraser to erase text or images. Here you can see 3 different eraser sizes, Red, Blue & Green. Red one is smaller for removing small text or portion of the PDF document. If you need to remove a big portion of text document you should try green eraser size button. After you done erasing, you click on the save PDF to save results.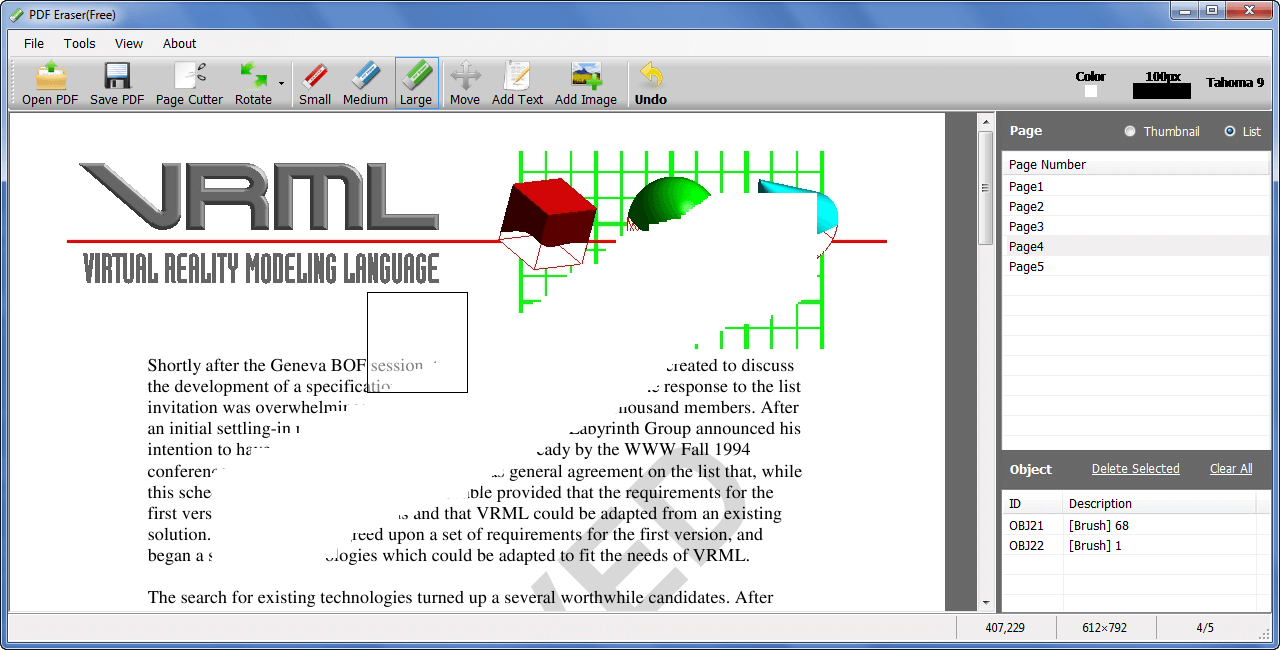 How to Add Text or Images in PDF File
After removing text or images in the PDF document next step is how to add text or image in PDF file. Adding text in PDF files is simple, click on "ADD TEXT" button & draw text area, then start typing your text and click OK button. You can also click on the color and font to choose your desire font family and color.
Adding Images in PDF Eraser
Click on ADD Image button on the PDF page, Select your desired image file to add in PDF File, moreover you can resize your picture according your needs in PDF Eraser.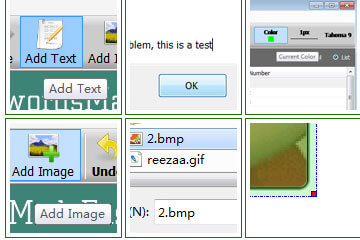 How to Delete PDF Pages in PDF Eraser
To delete a PDF page in PDF eraser, click on Page Cutter. You can drag & drop PDF file onto it. Select pages you want to delete, you can drag on the list to select one or more pages. Then click deleted selected button to delete pages and finally click on save button to Save PDF File.