Your chat history is one of the most crucial things you want to keep when switching phones. WhatsApp stands out from the majority of apps and chat platforms that make it reasonably simple to carry years of communication history with you. As long as you stick with Android or iOS, you may use cloud backups to transfer your conversation history from one phone to the next. Previously, though, switching WhatsApp between iOS and Android meant that you would lose every communication you had. Thankfully, this isn't the case anymore.
There are several methods you can use to export your chat history from an iPhone or an Android device to another storage location. The optimal strategy depends on a variety of criteria, including the quantity of WhatsApp chats you want to send, the target location, and more.
If you are finding a solution to these problems then you are on the right track. In this post, we will show you all the ways how to export WhatsApp chat on iPhone and Android.

How To Export WhatsApp Chat Free From iPhone or Android and Migrate it
1. How to Export WhatsApp Chat using Email
One of the easiest and most used ways to export your chat is via email. For this, you need to follow the following steps.
Tap on the three dots icon in the top right corner of the WhatsApp chat you wish to export. [In android]
Tap at the top bar of the chat to be exported and scroll down to the bottom. [on iPhone]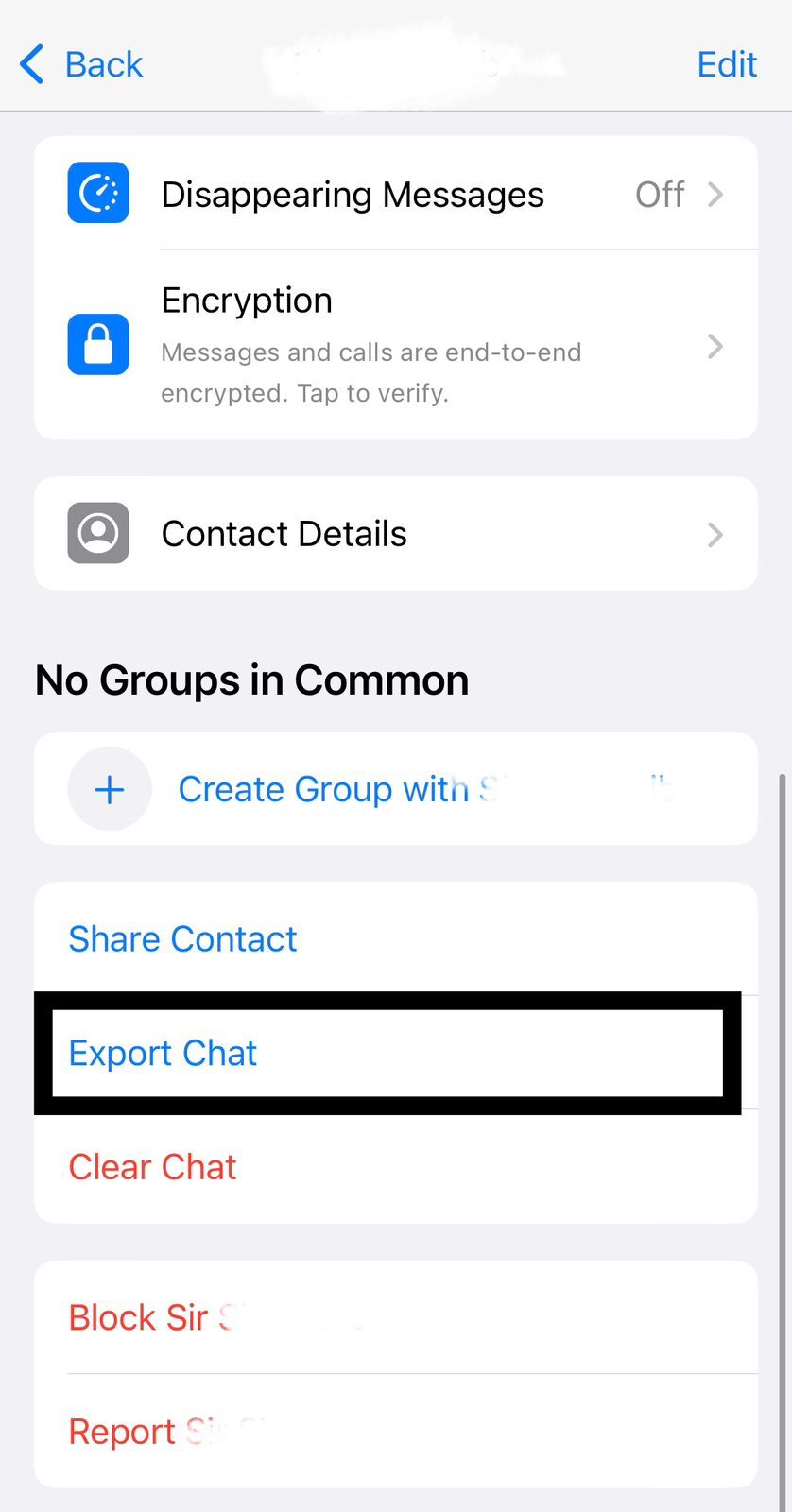 Export chat > More > "Without media" or "With media" should be chosen (depending on whether you want to include media files).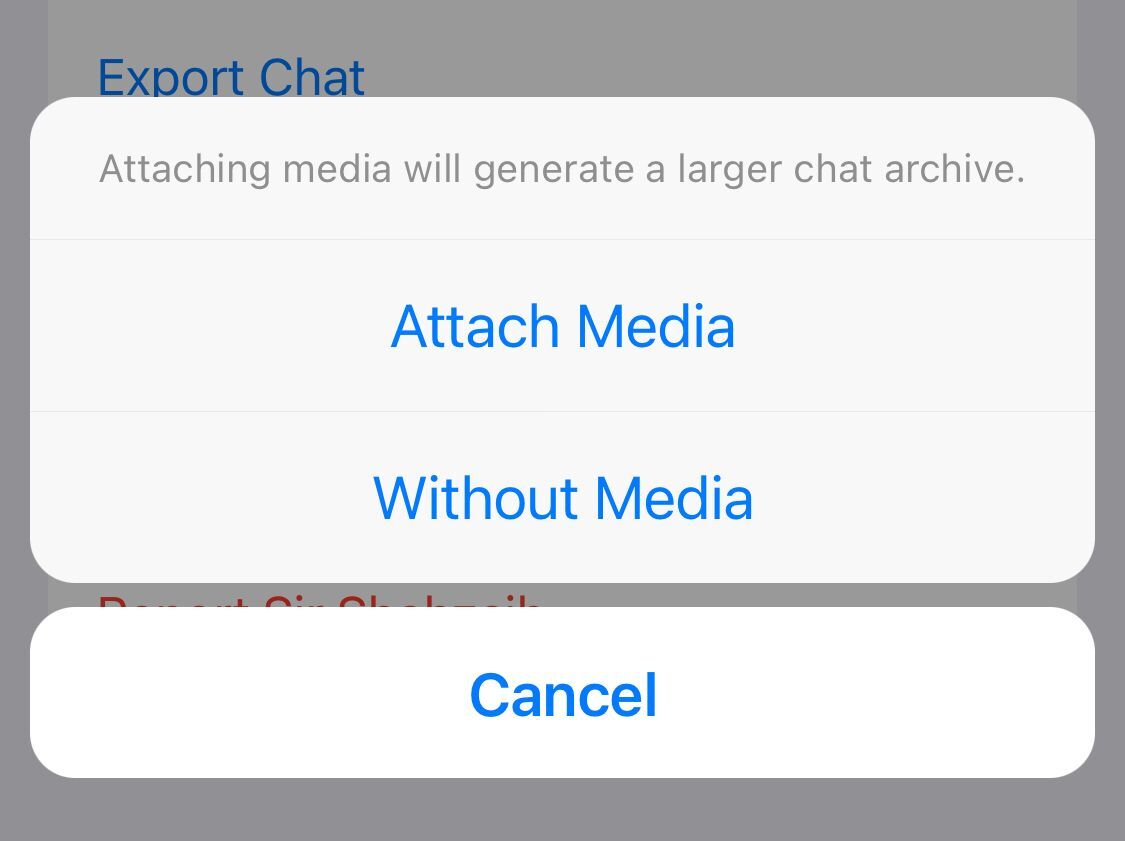 Enter your email address after selecting "Mail."
The WhatsApp chat will be delivered to your email after you click "Send."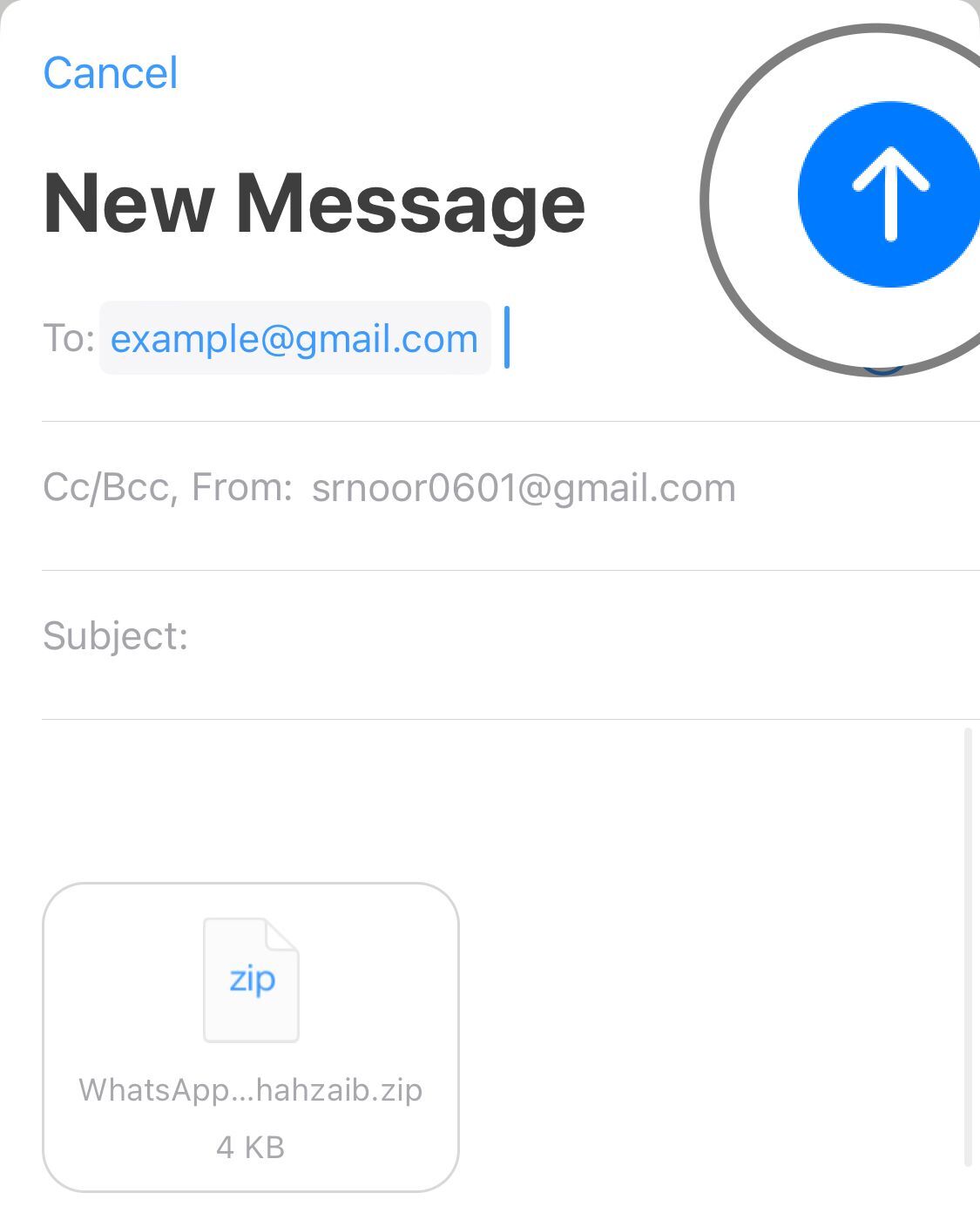 Chat will be exported and can be viewed.
2. How to Export WhatsApp Chat using iCloud (For iPhone users.)
Turn on the cloud drive by logging into your iCloud account with your Apple ID.
You'll be directed to the settings.
Turn on WhatsApp if it's off by going to the settings, selecting iCloud, and scrolling to the bottom.
Check to see whether your iCloud drive switch is on, it should also be on if you go into your iCloud backup (where you may turn off whatever you don't need).
Now that WhatsApp backup on iCloud is enabled.
You must now create a backup of your WhatsApp communications.
Open WhatsApp, select the settings option, and then scroll to the bottom.
Go to conversations and touch on chat backup. There, you'll see a few alternatives.
You can set up an automatic backup of your chat history to your iCloud storage using this feature. It might be sufficient to set this to once each month.
Incorporate videos Switch this on. (Please note that if your iCloud drive only has 5 gigabytes of backup capacity, you can disable this option.)
Now, press up again. Your WhatsApp messages should begin to be backed up as a result.
Several iPhone users have issues while using the aforementioned technique to back up their data. To solve this issue, there is a second method you may use to export your WhatsApp chat history to iCloud. Here's how to go about it:
Go to settings > Apple ID > iCloud.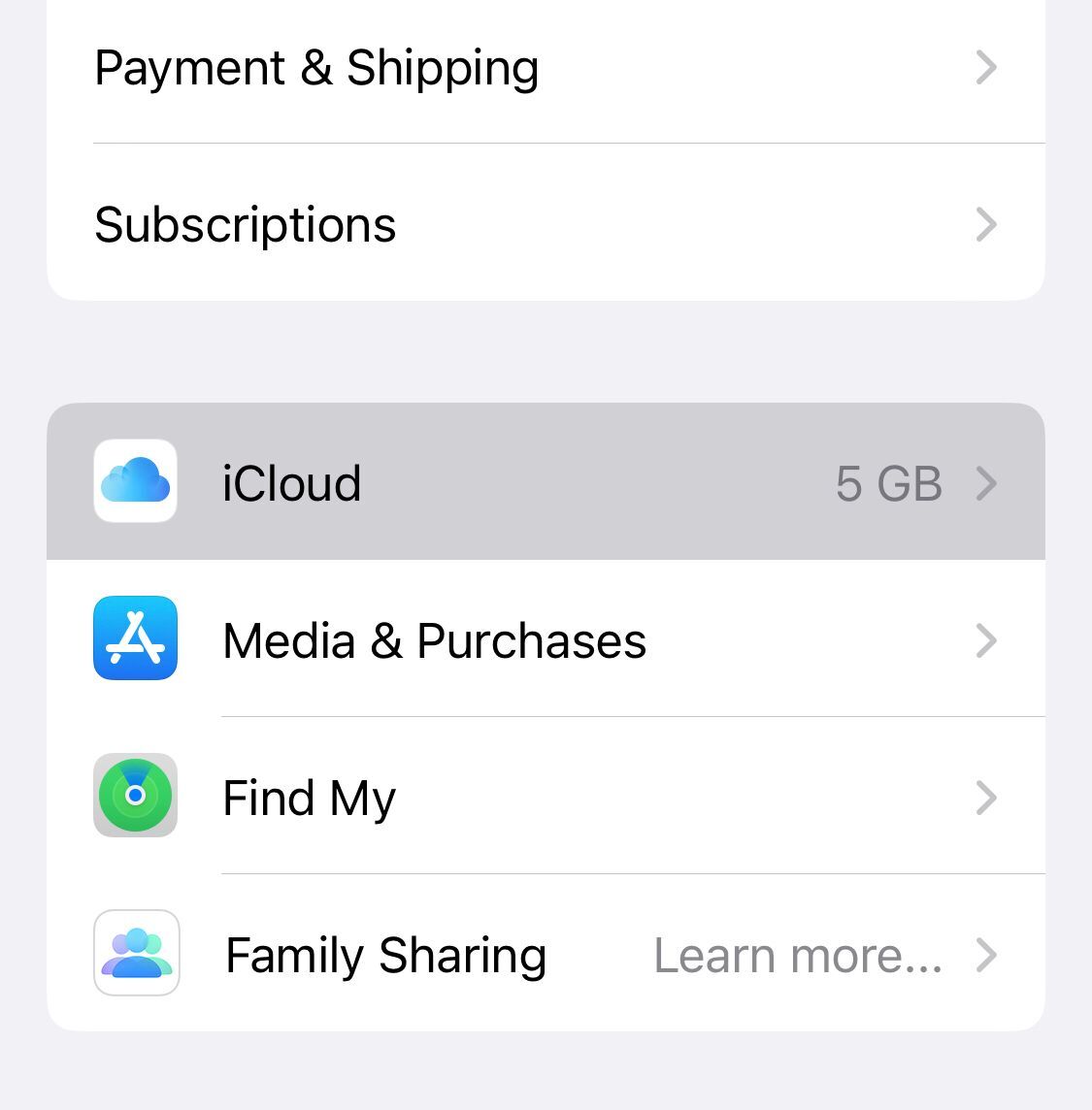 You can choose to "back up now" by scrolling down to iCloud backup. Toggle it.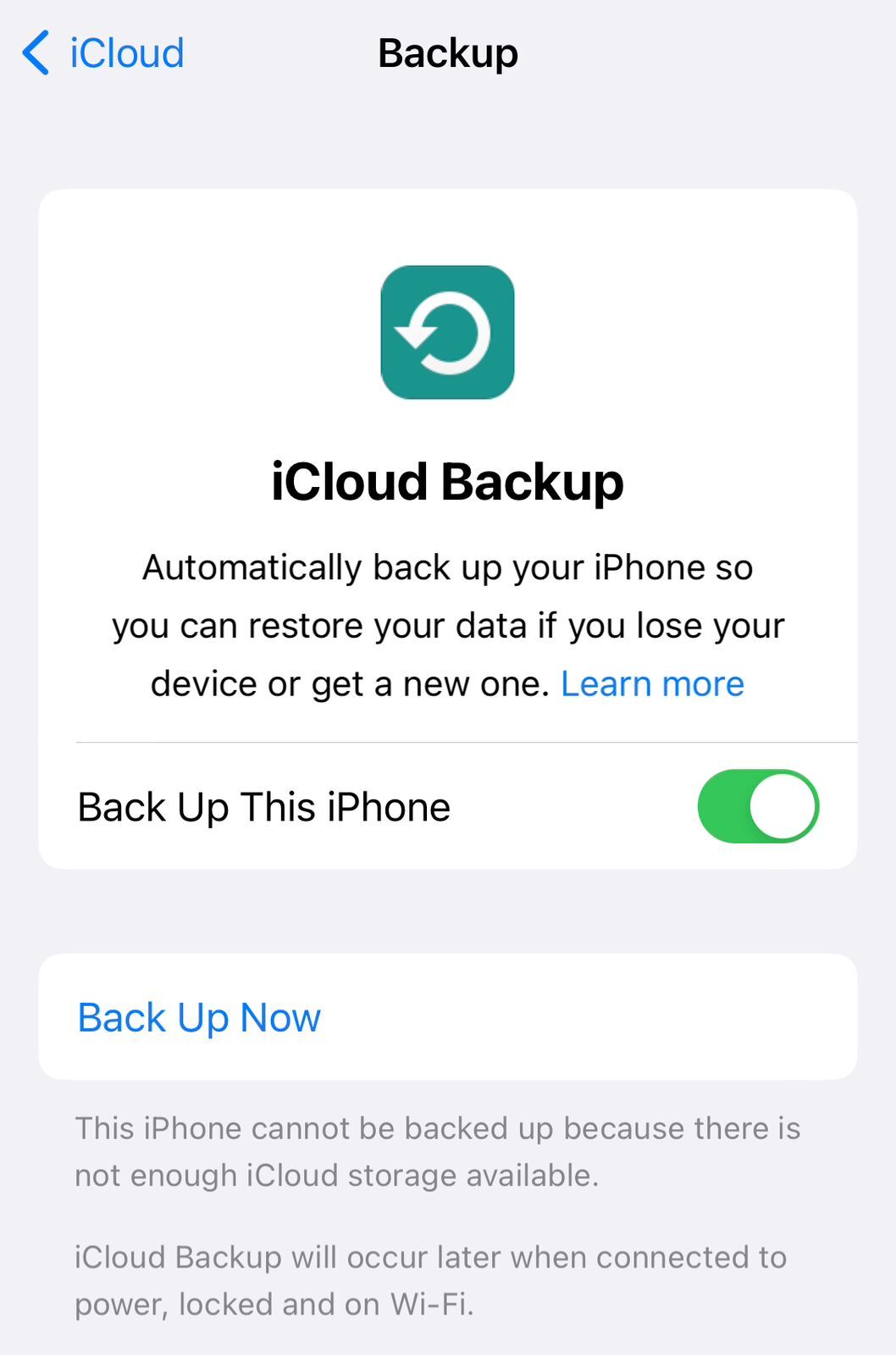 OR
2. How to Export WhatsApp chat using Google Drive (For Android Users)
We are all aware that Google Drive serves as the data backup for Android WhatsApp. Unfortunately, not everyone enjoys being able to access WhatsApp files on this cloud storage. This is due to the fact that Google Drive conceals your WhatsApp data. Also, you cannot view the folders directly on the Google Drive app; you must use your computer's browser. Moreover, you may only see and disconnect your WhatsApp backup using this option. In other words, not much is going on.
How to locate WhatsApp backup files on Google Drive?
Open Google Drive in your web browser and log in with your email account. Keep in mind that you should use the same email address to back up your WhatsApp data.
Choose Settings After entering the account by tapping the gear icon in the top-right corner.
There are two possibilities from here. To access WhatsApp Messenger, the first choice is Manage Apps and then scroll down. To disconnect WhatsApp from Google Drive, click the Settings drop-down arrow next to it.
Instead, choose Backups by clicking "See items taking up storage" first. To disable or remove your WhatsApp backup, click it right now.
3. How to Export WhatsApp Chat Using a Third-Party App
You can adhere to these general methods to export WhatsApp chat from an iPhone or Android device using third-party apps like Whatsmover. You can adhere to these general methods to export WhatsApp chat from an iPhone or Android device using third-party apps like Whatsmover or Dr. Fone.
Follow these steps to export your chat using Dr. Fone.
Dr. Fone can be downloaded and installed on a computer.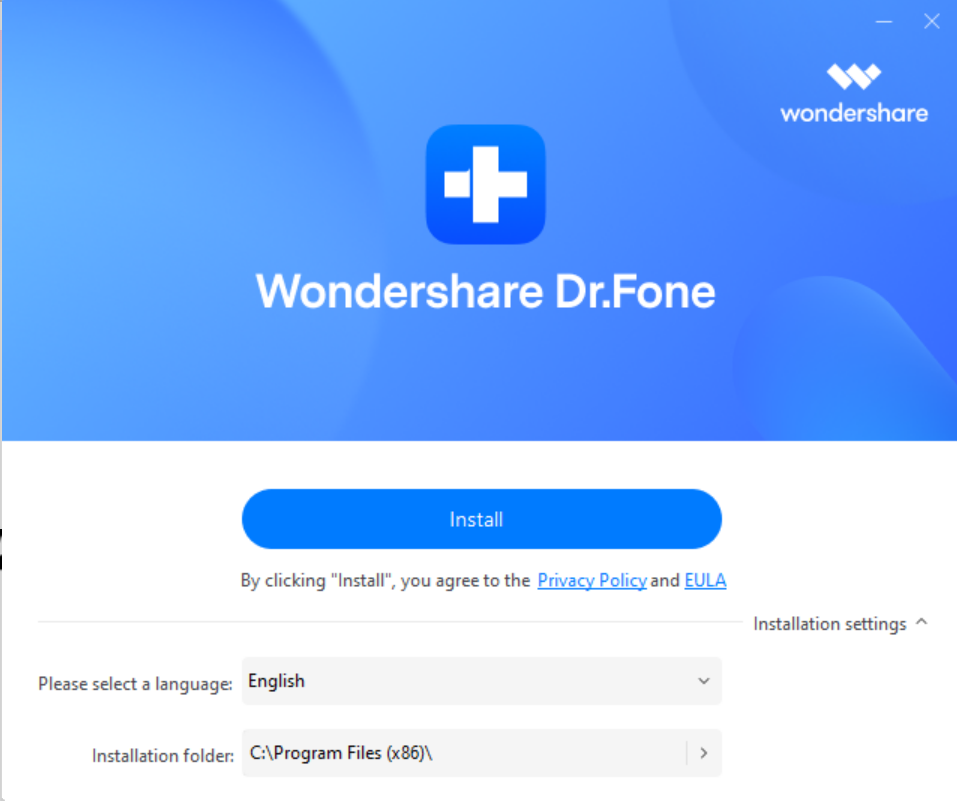 Use a USB cord to link your iPhone to the PC.
Choose Recover from iOS Device after starting Dr. Fone.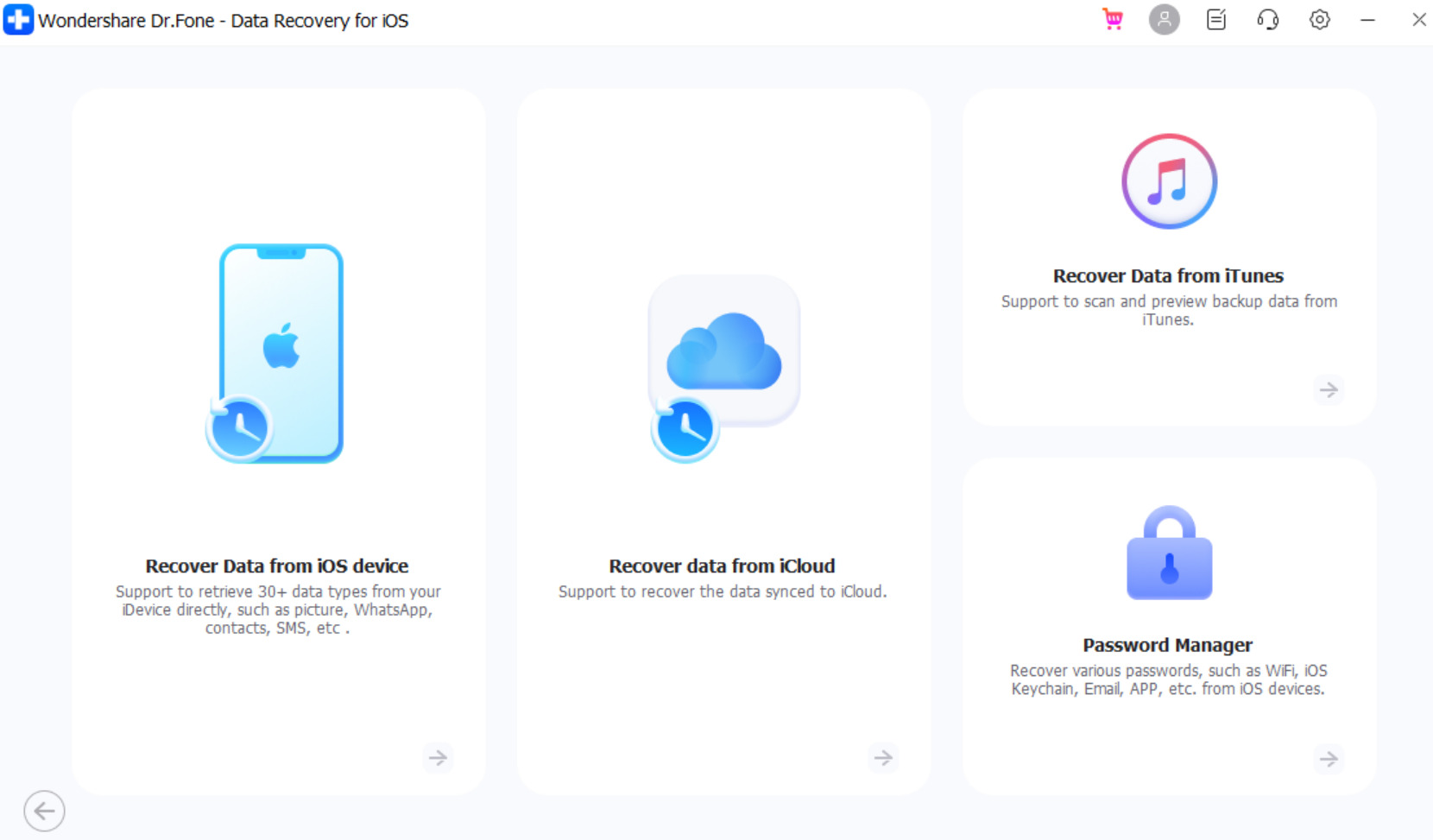 To search for deleted WhatsApp messages on your iPhone, click Start Scan.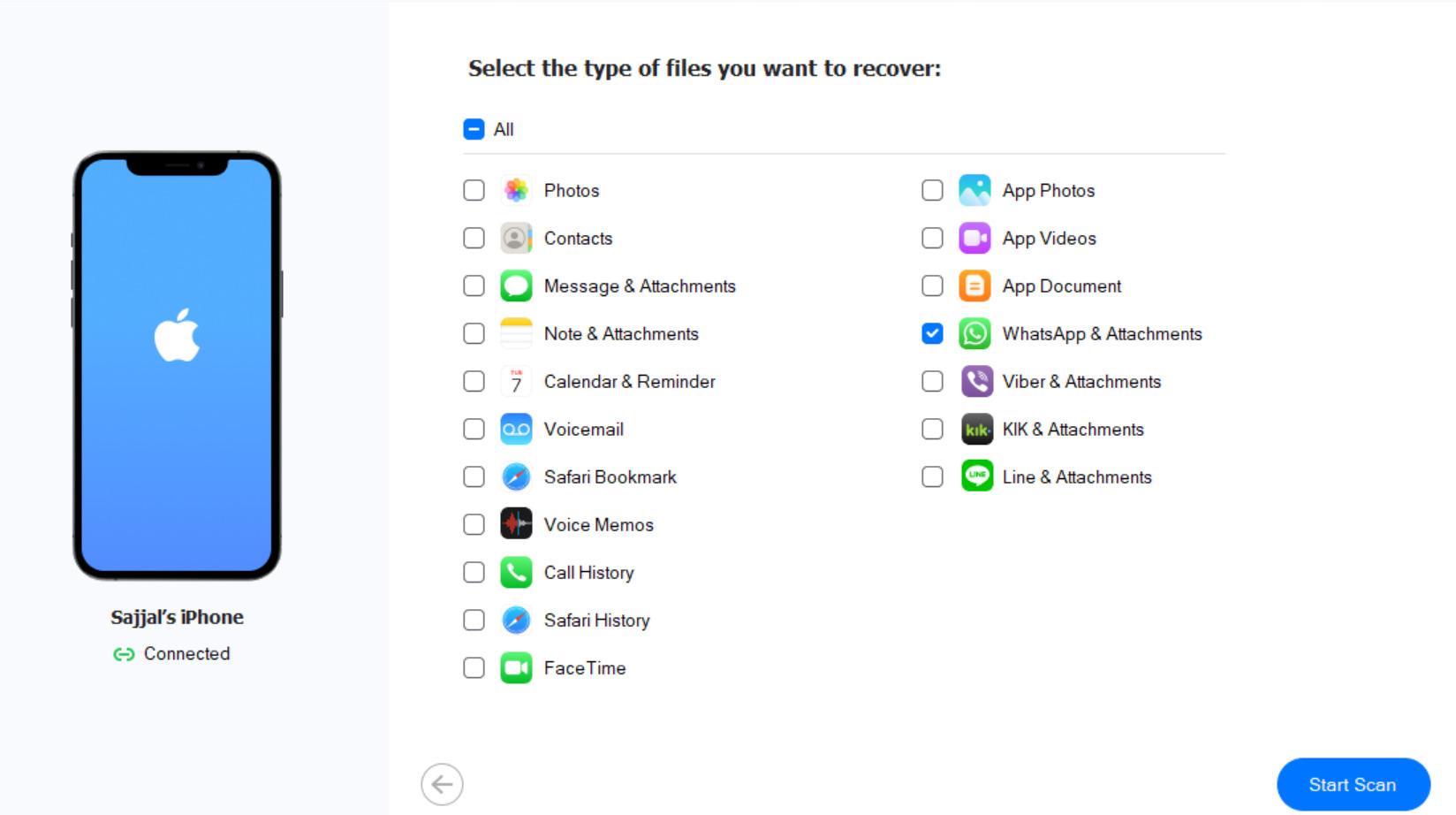 Choose WhatsApp and WhatsApp Attachments from the left side to preview the deleted messages after the scan is finished.
Click on Recover after selecting the messages you want to save to your computer.
You should be able to access the exported conversation file from the file manager on your device or from within the app once the export is finished.
Certain third-party programmes may need access to your WhatsApp data and other personal information, it's vital to remember that utilising them to export WhatsApp messages can present security issues. Before downloading and using the app, make sure to read the privacy statement and customer reviews. Certain apps may eventually become obsolete since WhatsApp may update its platform on a regular basis to block access to its chats by third parties.
4. How to Export WhatsApp Chat Using Dropbox
You may export WhatsApp chats using Dropbox as well. You must have a Dropbox account and the Dropbox app installed on your iOS device in order to use this method. The instructions listed below will show you how to export WhatsApp chat using Dropbox.
Start WhatsApp and open the chat you want to export. Then, tap the contact's name and select Export Chat.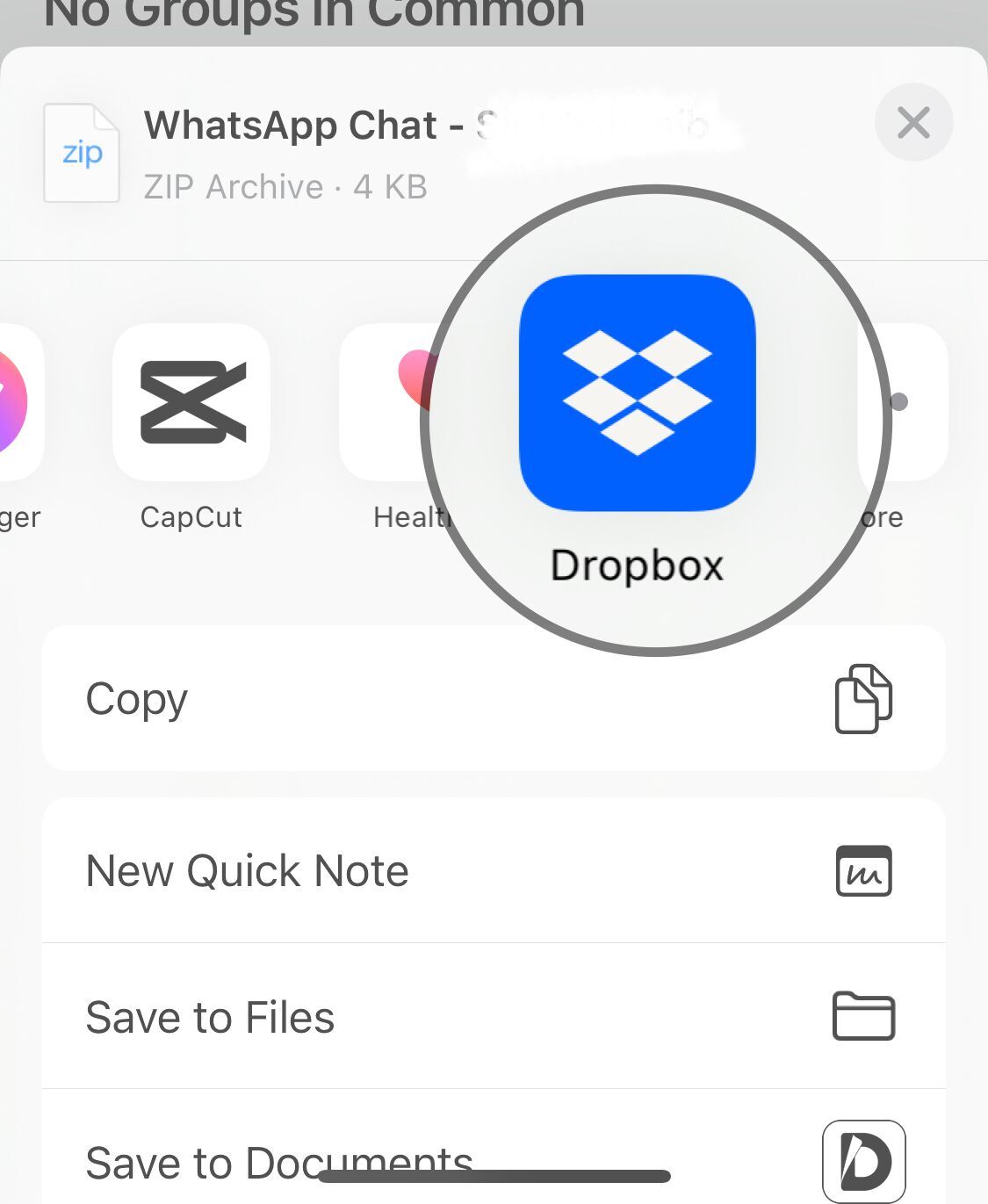 Next, decide if you want to export attachments or not.
To export WhatsApp chat to Dropbox, proceed to Step 3 and choose the Dropbox app.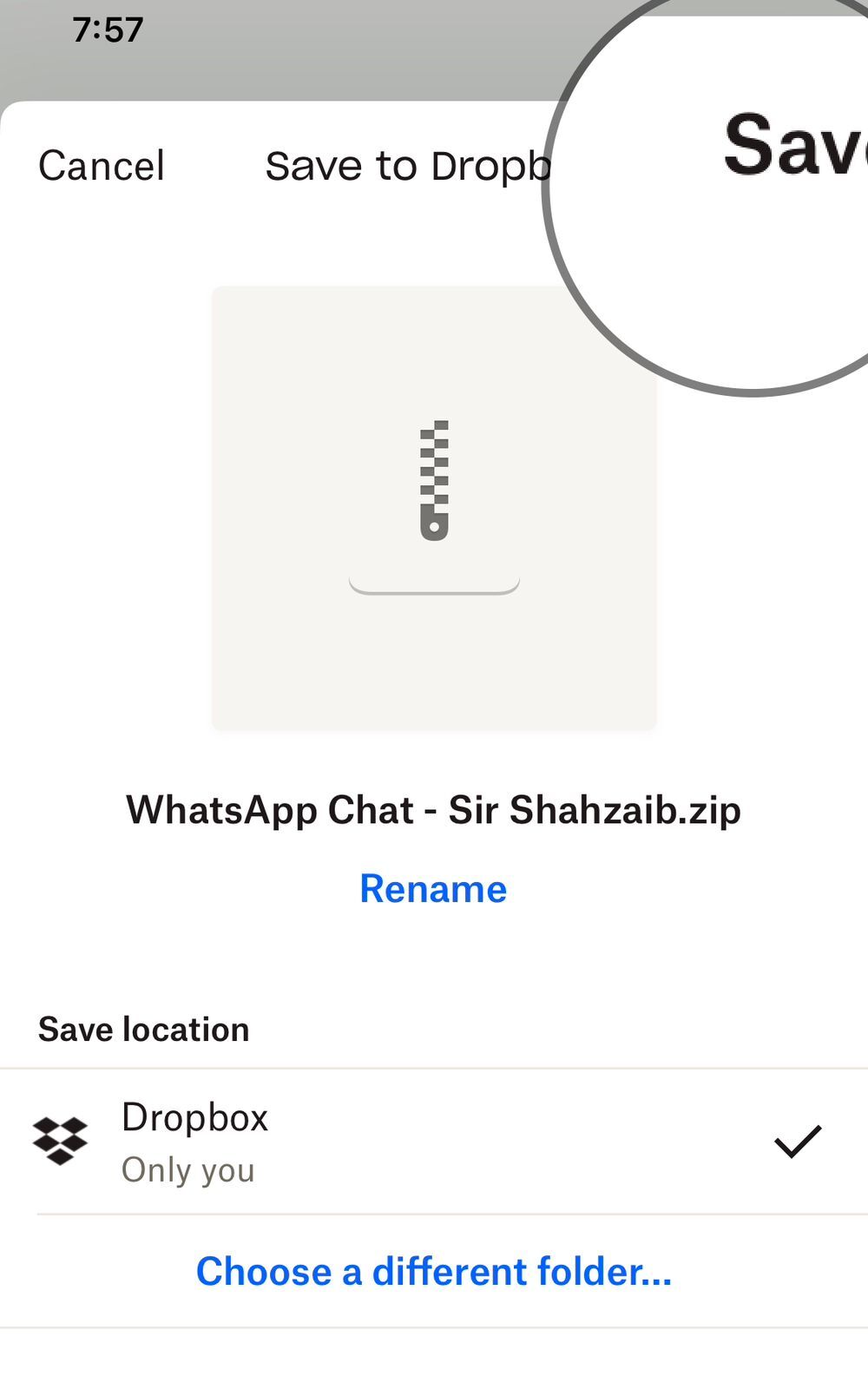 Some problems users may face in using Dropbox require both a Dropbox account and a Dropbox app on the device. For sharing, chats must first be downloaded. You will need to purchase additional storage space if chats exceed 2GB.