Are you stuck in PotPlayer won't play 4K movies or whenever you play movies in 4K, a black screen will appear on the interface of PotPlayer? Don't worry, this problem can be resolved by scanning the PotPlayer 4K codecs.
Playing different video and audio content requires corresponding codecs. So, streaming PotPlayer 4K video movies is only workable through necessary 4K codecs. 
In this article, we'll guide you on how to fix PotPlayer won't play 4k movies. Just follow the below steps.
1- Open the PotPlayer program
Needless to import any media files, you can double-click the PotPlayer icon to view the interface.
2- Navigate to the "Preferences"
On the left-hand side, Click on PotPlayer, and a drop-down menu will show up, Click on "Preferences" or press F5 as a shortcut key.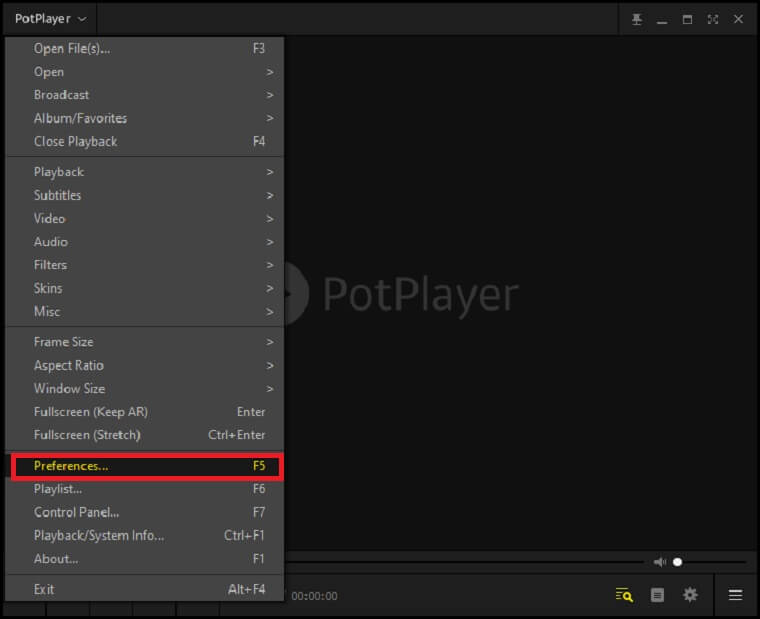 3- Choose the "Filter Control" tab and the "Filter Management" button
After clicking on Preferences, a new window will open. Just follow the below steps.
Go to Filter control > Source/Splitter.
On the bottom of the Right side, click on "Filter Management".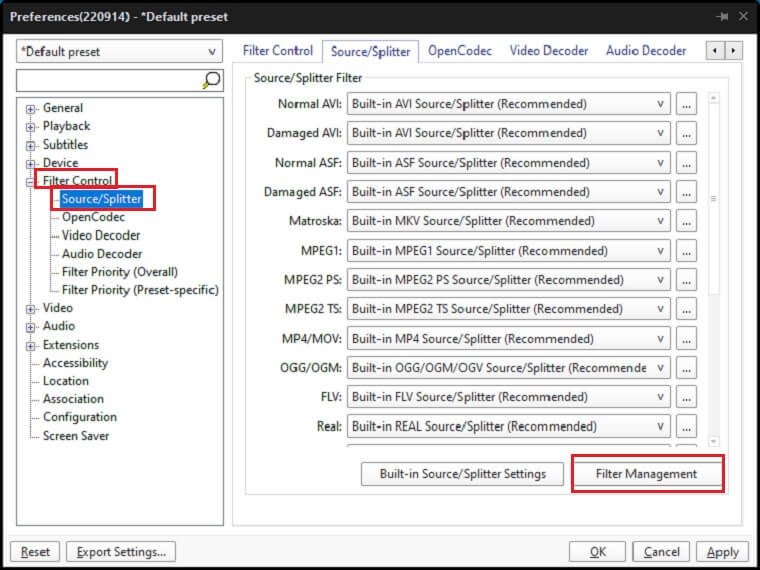 4- Scan the potential PotPlayer 4K codecs
Simply hit the "Scan" button to detect the LAV filters. Usually, they will be bundled as a group including LAV audio decoder, LAV video decoder, LAV splitter, and LAV splitter source.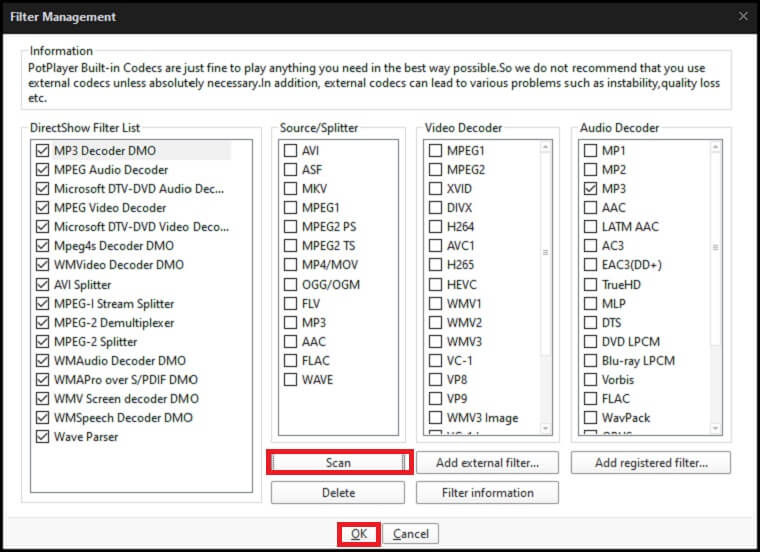 5- Go to the "Filter priority (Overall)" tab
Here the "Custom Filter Manager" will list the external LAV filters. A single click on each checkbox in front of the LAV group filters then selects the "Delete" button to clear up all of them.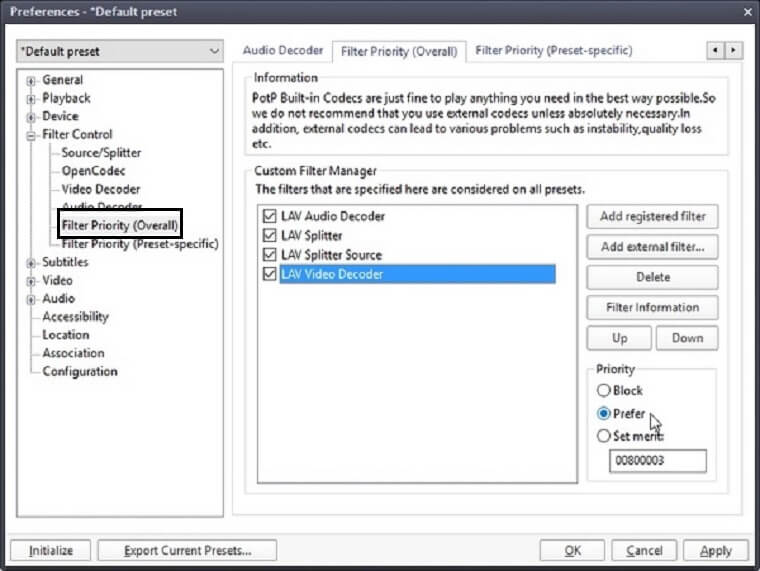 6- Hit the "Apply" and "Ok" to confirm the changes
Restart the PotPlayer to repeat steps 1 to 5. When the control board shows blank content, it is time to input some PotPlayer 4K videos to test the outcome.