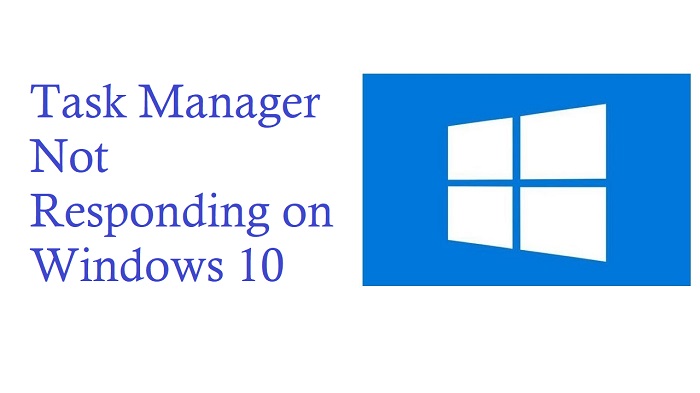 Windows comes up with several tools that help you monitor your device. The common interface that helps you get to know what is going on in your device is the task manager.
What's a task manager?
Task manager is a system monitor program that helps you provide information related to different scenarios. The most common form of view is the process view that tells you the current number of running processes on your device.
This is also one of the reasons why you have come here. A common issue that causes task managers not responding issue is some processes. You don't need to worry as it's a very common problem that users can fix. Follow this guide and we will be telling you 7 ways that can help you fix the task managers not responding issue.
Let's first discuss the common issues you could be possibly facing.
The most common issue is task manager displaying a 'Not Responding' message in its top bar. It's a common windows 10 issue but you can receive similar messages like: Task Manager not opening / working properly/responding on Windows 8, 7.
Another issue some users report is: No Task Manager Windows 10. This is due to task manager being disabled by Group Policy that can be reverted easily.
Issues with registry can cause Task Manager Windows 10 not showing problem while a malware infection will cause Task Manager has stopped working problem.
These are some of the common issues that users reported. These issues along with any other that causes your task manager to halt or close abruptly can be fixed. One of the immediate solution that you must try before trying any other is to quickly restart and relaunch the task manager.
Solution 1: Update Windows
A newer update is very common to fix such errors as Microsoft tends to release new updates fixing issues. To update your windows, you simply need to navigate through:
Settings -> Update & Security ->Windows Update->Check for update
If there will be pending updates, your Windows will be updated, and the issue is most likely to be resolved.
Solution 2: Switch User Account
Another easier and common solution to fix many small issues in Windows can be done by changing user accounts. You can change user account in windows 10 simply by signing out from your current account, sign in back using the administrator's account. Pressing ALT + CTRL + DELETE key combination on the keyboard will display a sign-out option.
You can also create a new account as well as an account that might get corrupted leading to altered settings. You can add an account by going to the settings app and to the accounts section.
Solution 3: Uninstall Third-Party Antivirus & Recently Installed Apps
Uninstall your most recent third-party protection software as they possibly can interface with your device settings and cause issues like these. For the future, it is also advised to install only authentic and top-rated software when it comes to your security.
Uninstall by navigating through:
Settings -> Apps -> Apps & features.
A list of installed apps will appear that you can uninstall upon clicking it.
Solution 4: Run SFC to Troubleshoot the Issue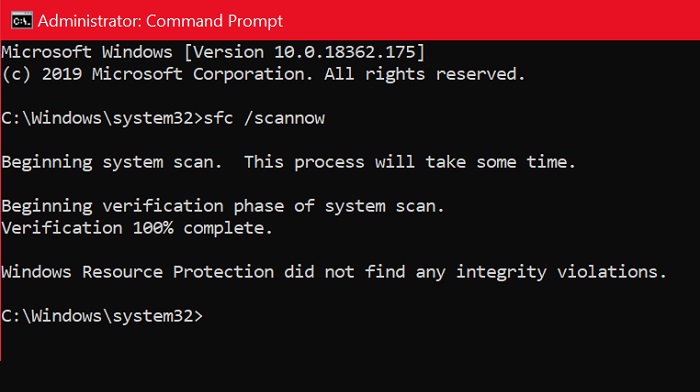 System File Scanner runs a scan to identify whether the task manager file in your device is corrupted. It inspects all of the important Windows files on your PC. If an infected file is found, it will update it. Following are the steps that you can carry out to Run SFC to troubleshoot the task manager not responding issue.
Open the command prompt
You can open it by typing cmd in the Windows search box, and right clicking on the command prompt to Run as administrator.
Type "sfc /scannow" and press Enter. Don't forget to add the space between sfc and /scannow.
Verification will start that will come up with two types of results upon completion, you'll see something like this if issues were found and corrected:
"Windows Resource Protection found corrupt files and successfully repaired them"
Or you'll see this if no issues were found:
"Windows Resource Protection did not find any integrity violations"
Solution 5: Run DISM to Repair Windows Image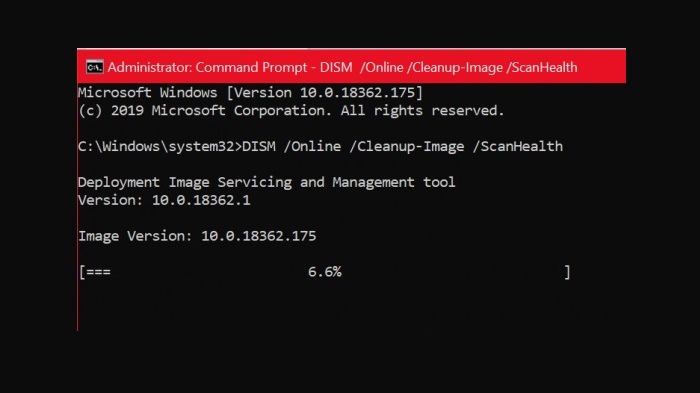 Deployment Image Servicing and Management(DISM) is a command-line tool used to perform many utility functions for windows 8 and 10. Windows 7 and its previous versions can download a System Update Readiness Tool. It can service Windows images before deployment, install, uninstall, configure, and update Windows features.
Run Command Prompt as administrator as done in solution 4.
Type "DISM /Online /Cleanup-Image /ScanHealth" and press Enter. The process might take 10 minutes depending upon the system.
If errors are reported, Type "Dism /Online /Cleanup-Image /CheckHealth" and tap to check if the errors are repairable.
Type "DISM /Online /Cleanup-Image /RestoreHealth" to fix the repairable files.
Solution 6: Use Windows Powershell to Re-register Task Manager
Windows Registry helps you make modifications to the registry settings to fix issues like missing DLL files, windows are not genuine, etc. Registry settings can fix Task Manager not responding or opening issues in Windows 10/8/7 as well. Before proceeding further, it's safe to backup your data and be very precautious while following the steps.
Open Run dialog box by pressing Windows + R keys simultaneously.
Type regedit, press enter and then yes in the dialog box opened.
Follow the following path: HKEY_CURRENT_USER\Software\Microsoft\Windows\CurrentVersion\Policies
Create a new policy by right clicking on Policies, choosing New and clicking the key to create if there is no System key under Policies.
In System, right-click on the empty space present on the right side of the window, choose New and DWORD (32-bit) Value naming the new DWORD as DisableTaskMgr.
Set its value to "0" by right clicking it.
Restart your Windows 10/8/7 to fix Task Manager not working issue after saving all the changes.
Solution 7: System Restore

If none of the solutions works, you have to finally resort to a restoration. It will simply take your system to a point some days or months back depending upon the restore point created. it will be safe to save the important files that you have recently added as they might be lost.
To restore, press Windows Key + S and type system restore.
Choose Create a restore point
Click the System Restore button in the system properties window.
Click Next to proceed and look for "Show more restore points" option and enable it.
Select the desired option, and restore by following the instructions on screen.
These are the 7 methods that have actually worked. Users also have verified and reported that the solutions have fixed the task manager not responding issue on their Windows 7, 8 and 10 systems. Tell me about your experiences in the comments section below!