How to Download Spotify Music for Free on Mac
As one of the most popular music streaming services, Spotify is available in more than 60 countries and regions with a large number of monthly active users. It is well-known for its curated playlists, which are divided into genres, moods, and activities, as well as its huge library of more than 30 million tracks.
Unlike Apple Music or Amazon Music, Spotify doesn't allow you to download music from its platform for offline listening. If you have subscribed to the Premium plan, you can enjoy ad-free music as well as an on-demand skipping feature. But if you are using the free version of Spotify, you can only listen to songs in shuffle mode on your computer.
Then how to download Spotify music for free on Mac? It is easy! All you need is Spotify Music Downloader. In this article, you are going to learn what is Spotify Music Downloader, its features, and how to use it to download Spotify music for free on Mac.
What is Spotify Music Downloader?
Spotify Music Downloader is a powerful software with advanced technology. It can download any track, album, artist, and playlist from Spotify music. At the same time, it can convert your music to MP3, AAC, WAV, AIFF, ALAC, and FLAC formats. When you get the software installed on your computer, you will know the process of downloading Spotify songs is very simple.
Moreover, Spotify Music Downloader has some unique features that make it different from other similar software. Among them, I like the below features.
First of all, it can keep ID3 tags in the output song files. You will know these tags include song title, album name, artist name, and more others. With this feature, you can easily manage your music collection.
Second, you can burn the downloaded Spotify music directly to a CD/DVD ROM.
Here are the features that I noticed based on my experience.
Available for Windows and macOS.
Very clean, easy, and simple interface for downloading and burning Spotify music.
Download individual tracks, albums, or playlists.
Before starting to download music from Spotify, you can Configure the Format settings like Bit Rate and simple rate.
You can also configure the settings to download Spotify music in formats such as MP3, AAC, FLAC, WAV, AIFF, and ALAC.
The conversion speed is quite fast which allows you to save time when downloading large amounts of songs from your favorite albums or playlists.
Keeps the downloaded tracked tracks Information.
It has a separate free MP3 CD/DVD burner.
Inside the free MP3 CD/DVD burner features such as Burn to disc, save an ISO, save as a DVD Folder and more are available.
Features and fixes I wish their team should add to it:
It is missing a music Player: Playing Spotify music directly before starting to download is a handy feature that this app doesn't have.
Resizing the Interface: after I installed the application, I notice that I cannot resize the window at all.
A Valid Certificate: seems like their team has not yet created a valid certificate that must be verified by Microsoft too.
Maybe I am wrong but every time that you open the application even after installing it, it is asking for permission to open. Seems like a portable application but it is not portable even though I have installed it.
Steps to Download Spotify Music Free on Mac
Step 1. To get your favorite track, playlist, and albums from Spotify, the first step is to download and install Spotify Music Downloader on your Mac. You can get it from their official website. Also, the installation process is really simple just like a typical Windows application.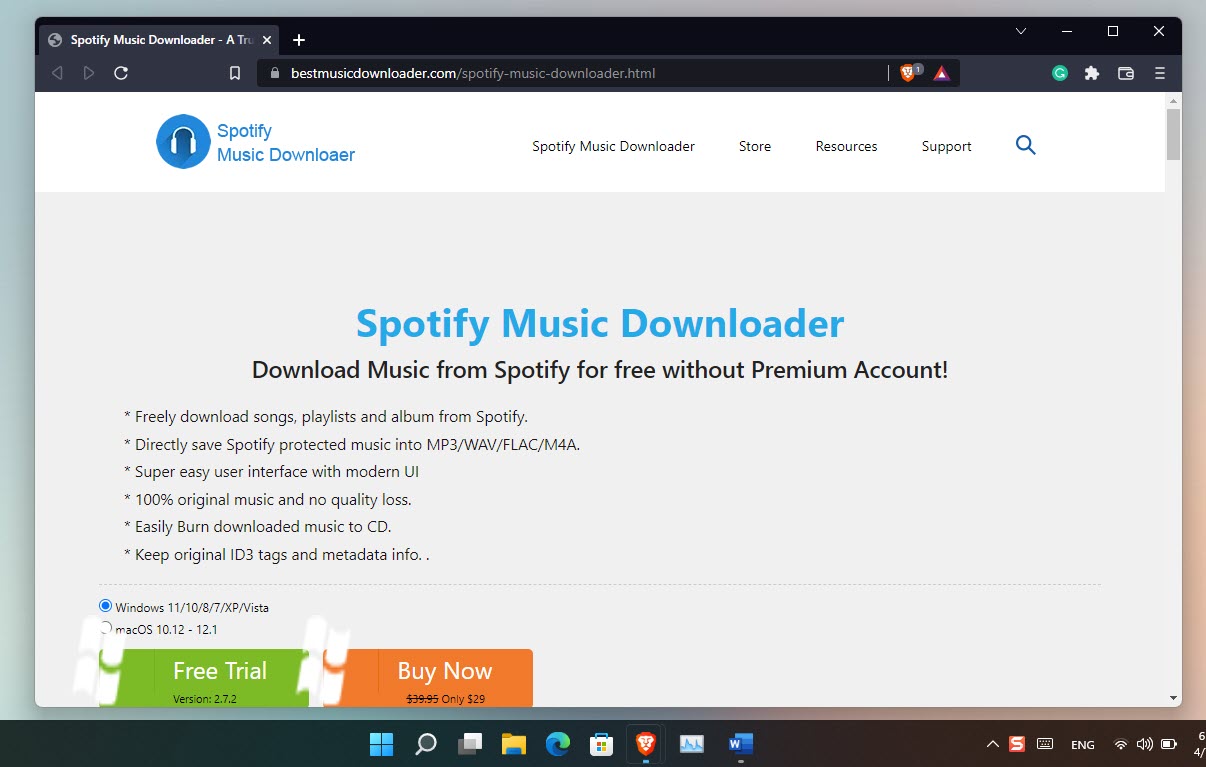 Step 2. After installation of the application, open your favorite browser and search the Spotify web version.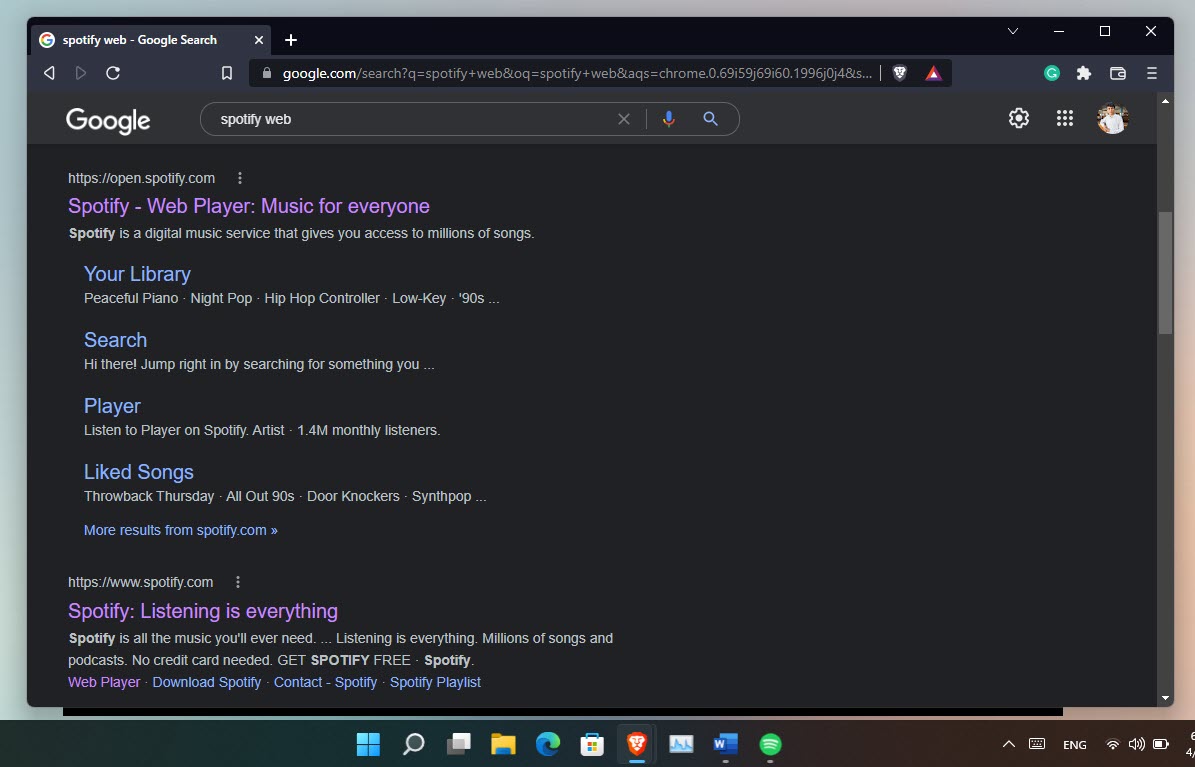 If you are using Spotify on the daily basis, log in with your credentials to download your playlists. In my case, I am not using Spotify daily, so I will download any random music.
Step 3. First, let's start downloading with a single track.
If you take your cursor to the end of that music, you will see three dots back-to-back (…), which I call more options. Click on it> Share> Copy Music Link.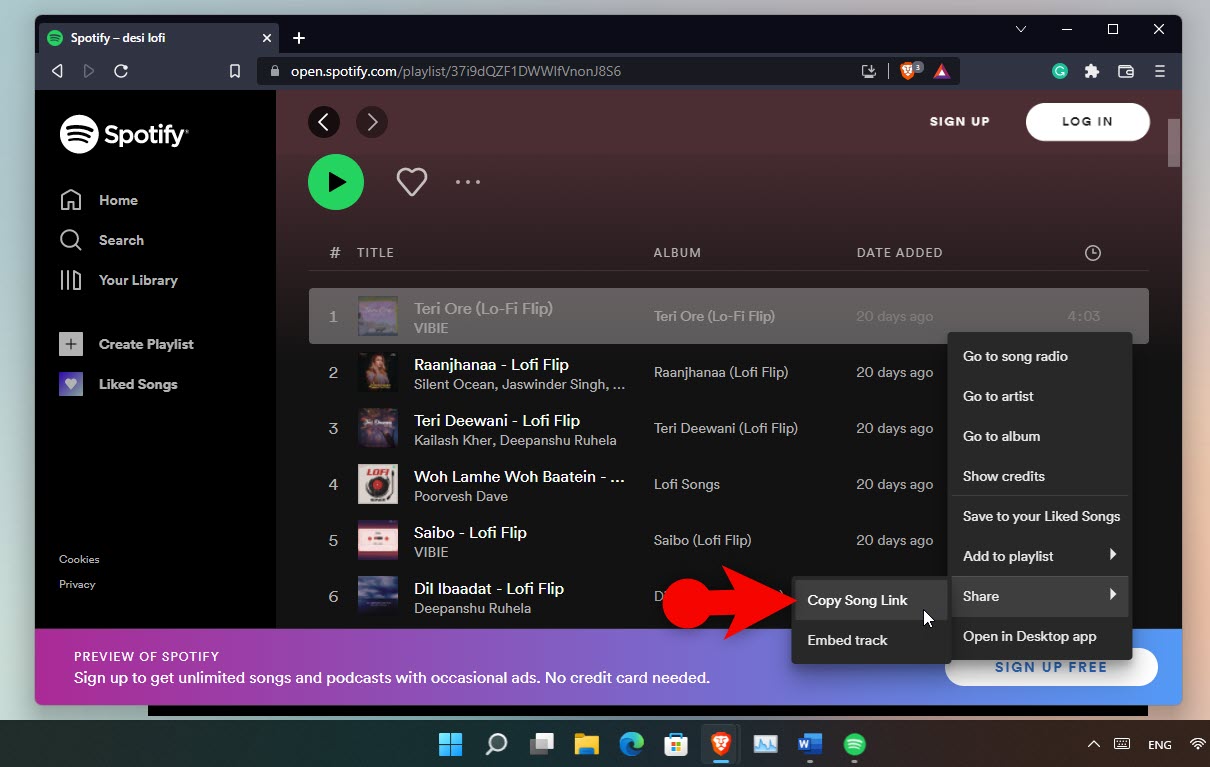 Step 4. Now open the Spotify music downloader, click on Add Tracks, and passed the copied URL. Then click on Parsing, after parsing is done, click on OK.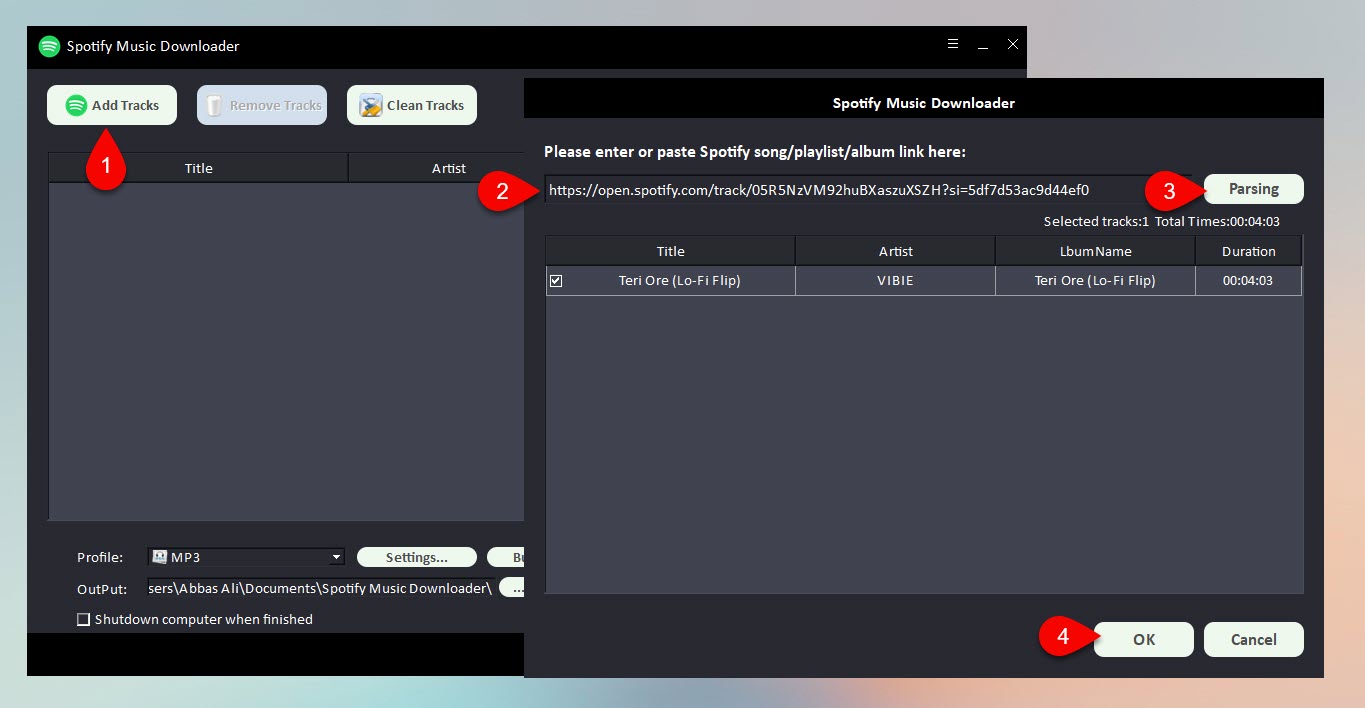 Step 5. Before starting to download the music, configure the settings the way you want or just let it download with the default settings. The default settings are MP3 with 320 kbps of Bit rate and 48000Hz Simple rate. You can access the settings from in front of Profile.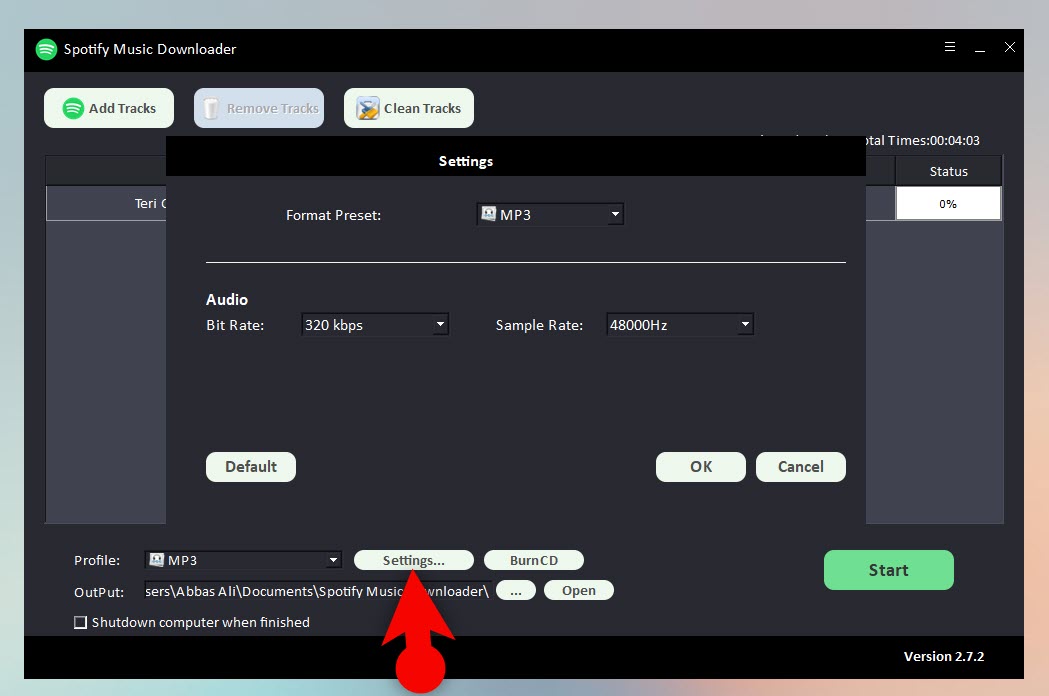 Step 6. Back on the home page of the Spotify music downloader, click on Start.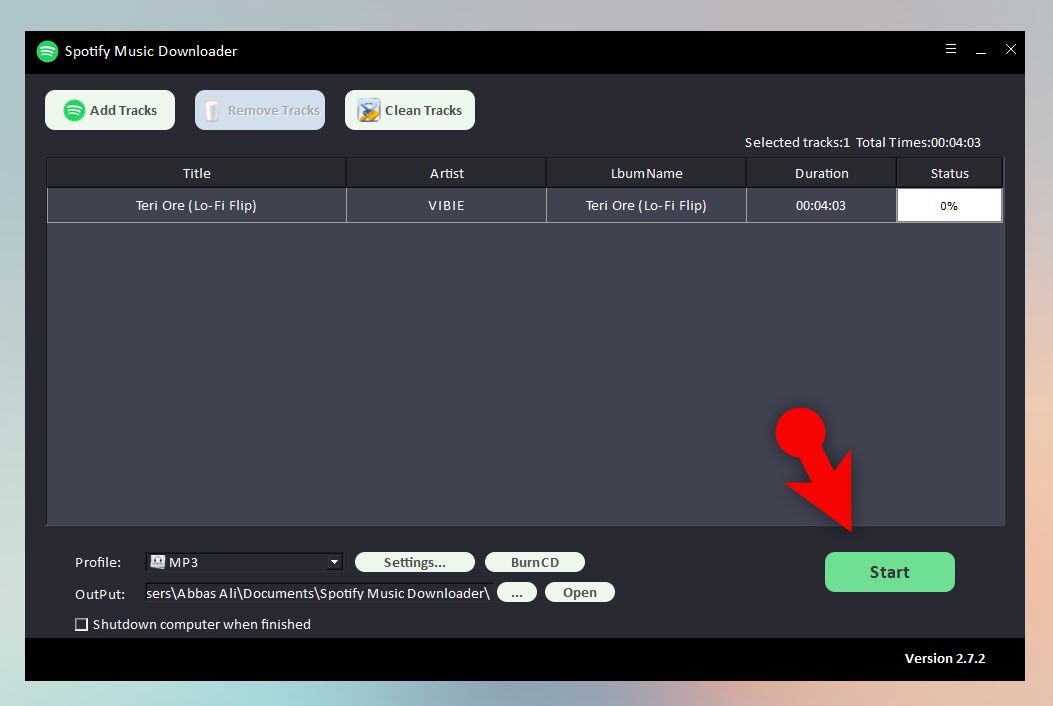 Step 7. Once the music is downloaded, in front of the output, click on open and simply play the music offline on any device.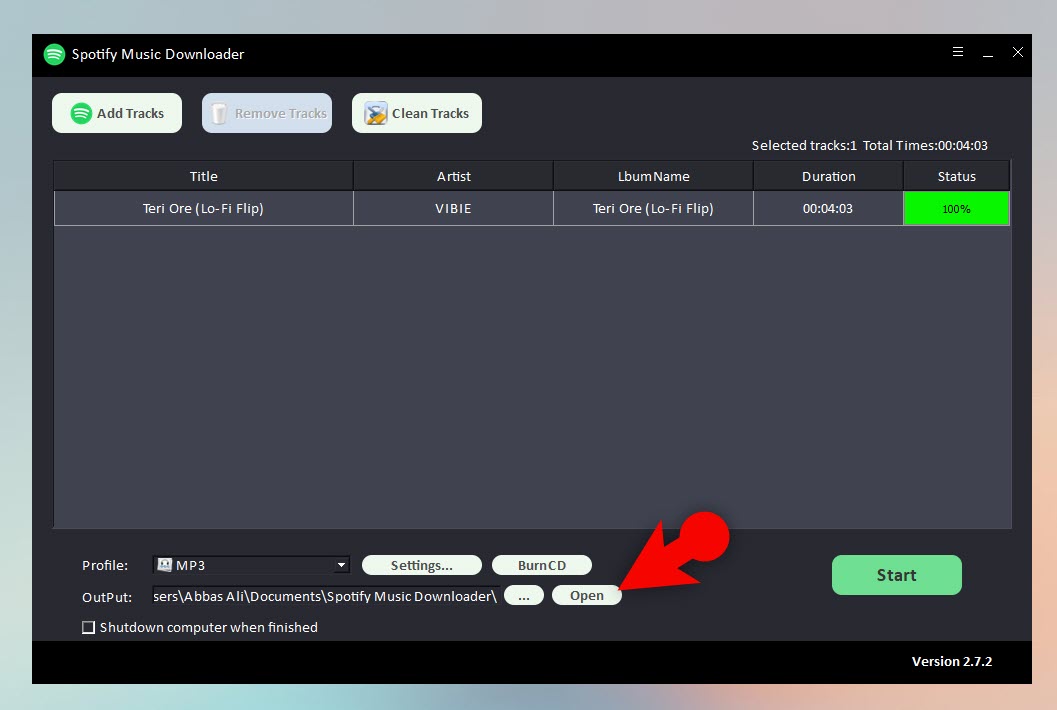 Download a Playlist:
The steps of downloading a playlist with a single track are the same, just instead of the link, paste the playlist URL.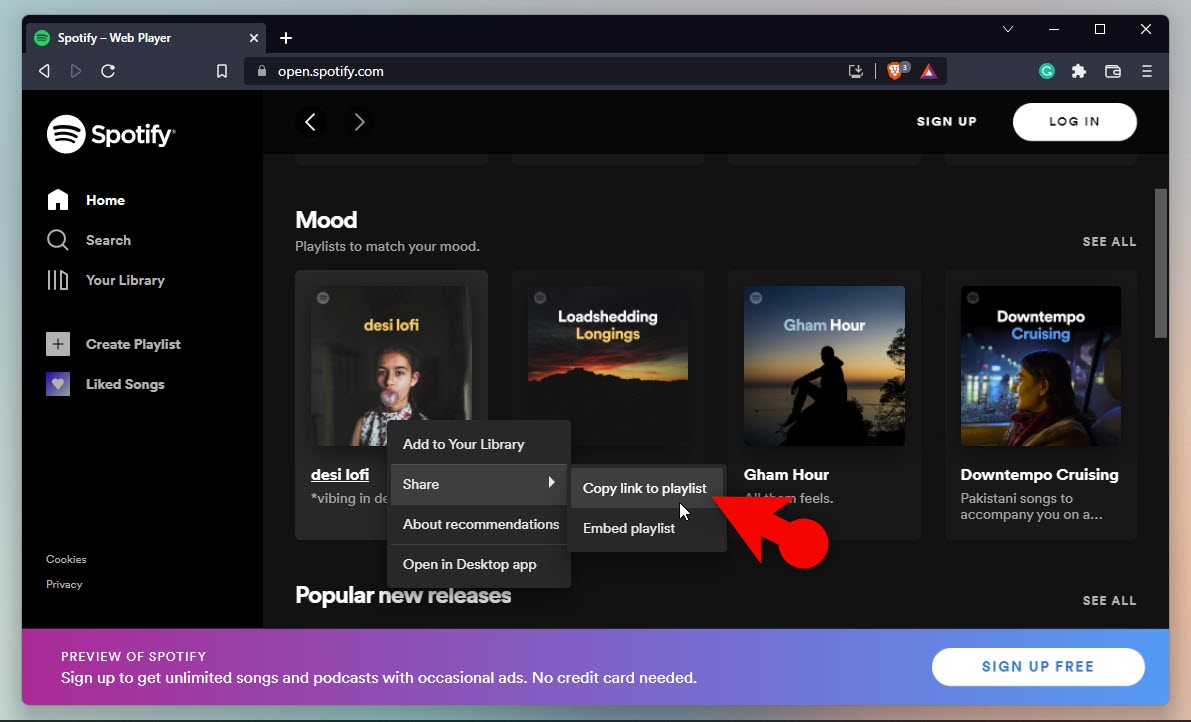 And now have a look at the process of downloading a playlist.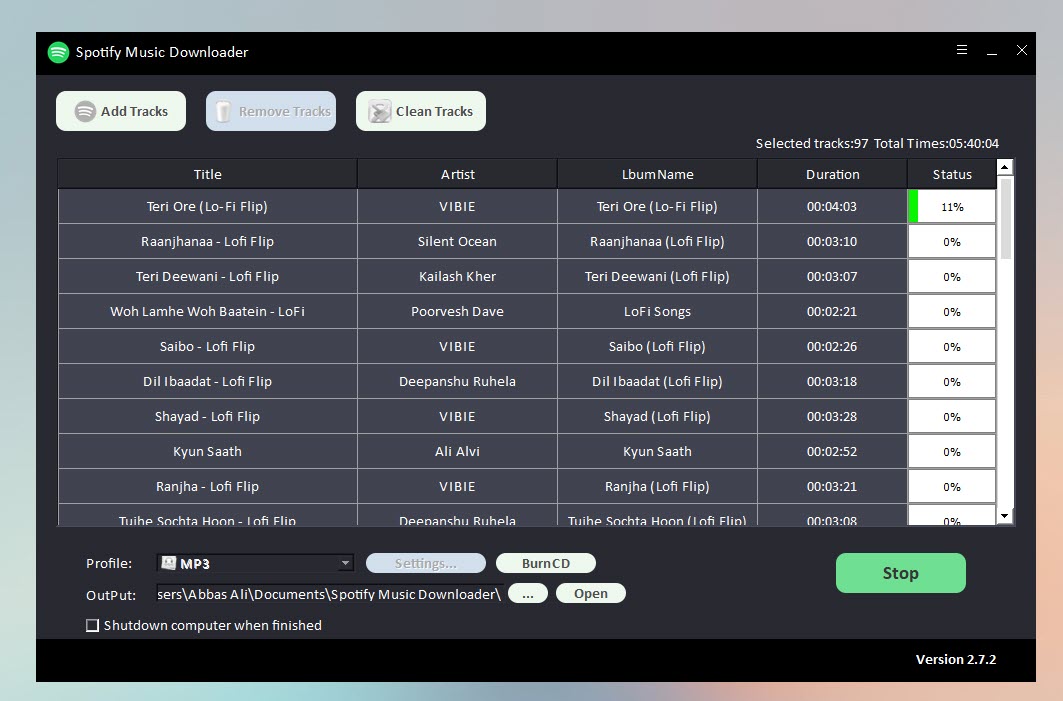 Note: if you want to burn music to a CD/DVD, in front of profiles click on BurnCD. At the bottom click add files> locate them> then click on the burn.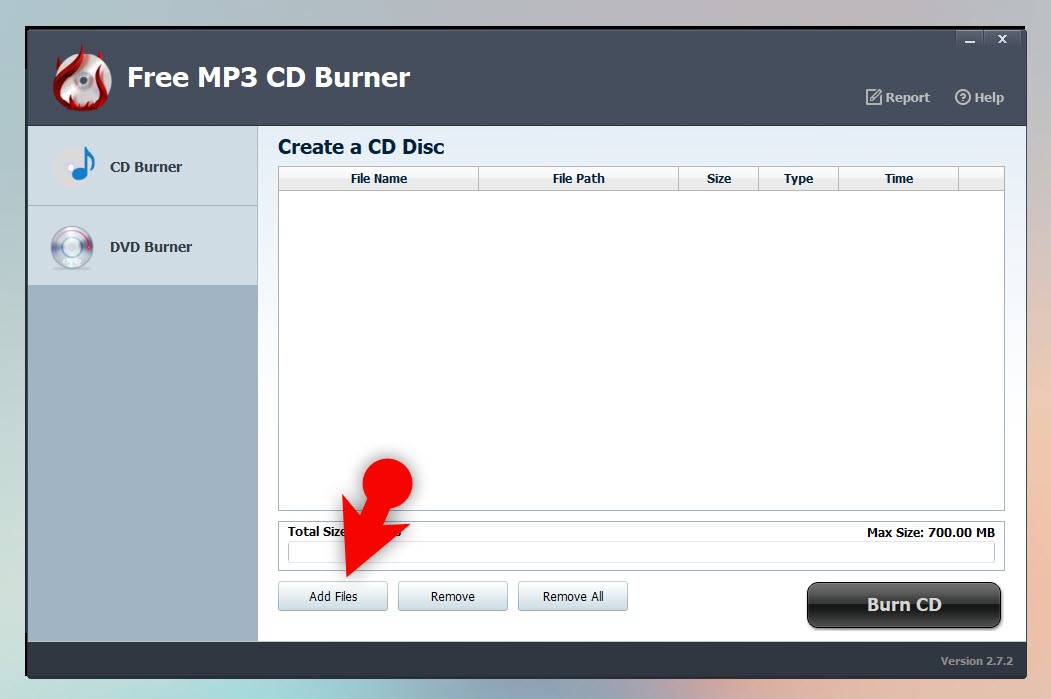 Conclusion:
Even though this application is not perfect but it can fulfill the job of downloading Spotify Mac as well as on Windows. Based on the features that I described, decide for yourself whether it is worth using or not. It is not like I'm stopping you from using alternative applications to download Spotify music. In fact, the main website of this application has introduced other applications to download Spotify music.