Remaining updated is important nowadays and keeping your windows updated is equally important. This short and complete step-by-step Windows 7 Update guide will tell you how to update to the latest version available.
Although notifications are sent by windows itself whenever new windows 7 Update comes, some consumers turn them off.
Windows 7 Update
Moreover, if you want to manually download a certain program e.g. downloading/updating a windows 7 service pack or security update, then stick to this guide to ensure that all of the latest Microsoft Windows updates are updated in your Windows 7 PC too and follow the steps below to update Windows 7 manually:
Click / Select Start Menu and then Windows Control Panel


Click/Select System and Security > Windows Update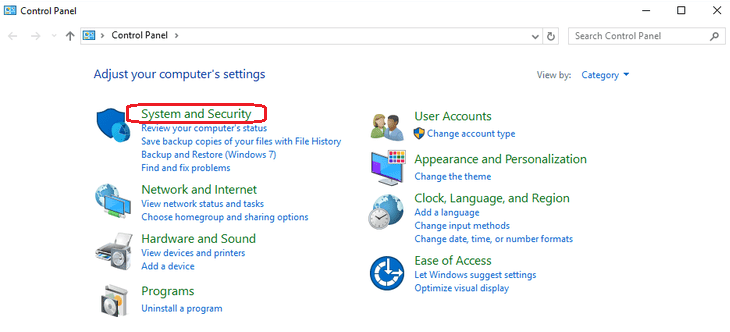 After the Control Panel and System and Security window appears the Windows 7 Update window will appear.

Click Check for Updates Button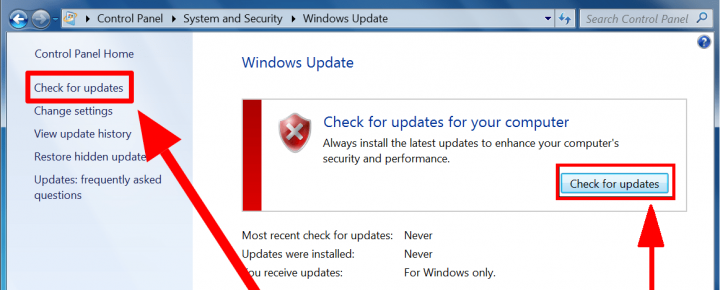 If the button doesn't appear, another link "Check for updates" is provided in the left pane of the current window.
Internet connection is important if the windows 7 update needs to be downloaded. Once connected to the internet, click the button/link to check for any updates, and after windows 7 checking for updates, if your PC is up to date, congrats. If it's not you will find updates that may be further classified as optional or important.

Click the link for any updates that you wish to install and click Install Windows 7 Update.

Manually select the windows 7 updates that you wish to install, and then simply click OK that you will see next to proceed for the Windows Update window to appear. Windows will download and install them while you can stop them at any time you want. A restart is usually required after the installation to implement the Windows 7 update.
Upgrade to Windows WI 7 from Vista

Click Restart Now.

Restart your PC if a restart is required. After the restart, your Windows will be up to date. If you are not satisfied with the update, you can reverse it by removing the last update from the windows 7 updates list.

How To manually download a certain program?

How to check for program updates on windows 7? This is also a simple process where you will usually know which windows 7 update you have to install. Head to Download Center where you will search your specific file/number e.g. windows 7 service pack 1. According to your system whether it's 32 bit or 64 bit and windows, choose the Windows 7 manual update. Download and install the Window 7 Update.