Learn how to add or remove a google account from your phone in 5 Quicksteps. Removing a google account from an android is a very simple and manageable process. Removing a Gmail account hardly takes a minute from your side to be done. If there are too many emails coming that bother you, you can turn off the auto-sync as well.
Let's get started on our guide to remove google account from phone.
Related: How to Remove Gmail Account?
Add / Remove Google Account From Phone
1. First of all, Go to the Settings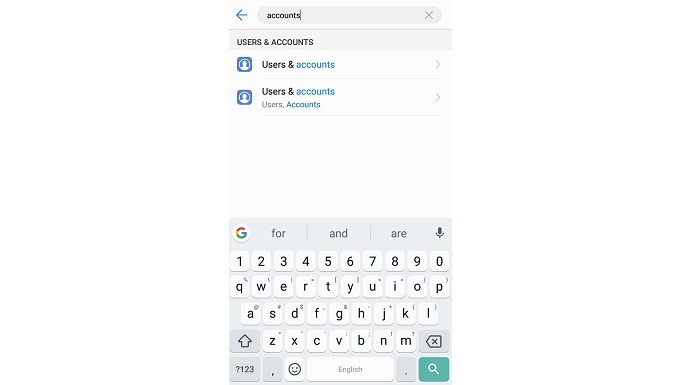 2. Search or scroll to users and accounts in my case. In other phones, it can be Accounts and Sync or simple Accounts. Going to the Accounts eliminates the risk of deleting your Gmail account, which you shouldn't.
3. Search for google as we want to remove google account from phone

4. Select the account you want to remove.

You can see many sync options here. Turning off Auto-Sync on android phones altogether disables everything to get synced but if you don't want email notification or any other notification, turn off sync for that specific task.

For stock android phones the options are available in the overflow menu(three vertical dots) present at the top or something similar.
Note that a Google account is significant for Android as you won't be able to enjoy the privileges Google offers, so make sure you have a backup Account.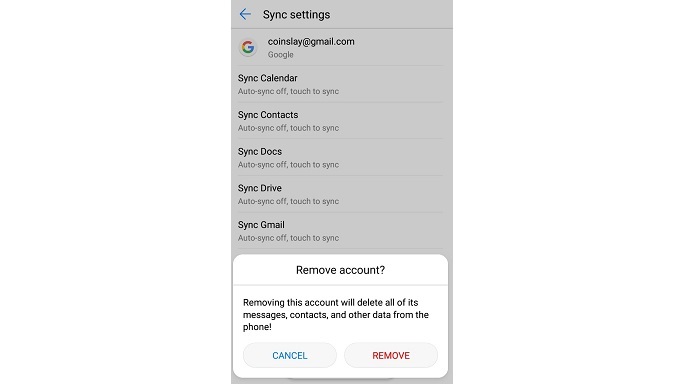 5. Tap on remove if you want to get rid of the old google account and have a backup/new account. Confirm it again to delete the google account from your phone/computer. You can add your google account back any time too.
What will you lose after you Remove Gmail Account from Android Phone?
By doing this, your messages, contacts, and other settings from your phone will be deleted if it's linked with the store. You will also be signed out of google play.
The process shall be the same on every android phone manufacturer (Huawei, Lenovo, Oppo, Samsung, Xiaomi/MI) and version (Nougat, Oreo, Pistachio) too.
Now it's Your Turn!
From which device did you remove Google Account? Do let us know in the comments section!
Don't forget to ask questions or any further advice you require on how to remove a Google account from all devices!