AOMEI Partition Assistant Standard and Dynamic Disk Converter is a powerful and easy-to-use free disk partitioning software program that guarantees full control over your hard disk. It gives a full suite of features for creating, resizing, deleting, merging, and splitting partitions.
It also includes helpful wizard-like conversion from NTFS to FAT32 and vice versa, plus migrating to a new hard drive or SSD. It, likewise, creates bootable Windows PE (Preinstallation Environment) discs.
AOMEI Partition Assistant download Dynamic Disk Converter full version for PC. This is an offline installer setup for AOMEI Partition Assistant Bootable ISO and will work for Windows 7, Windows 10, Windows Vista, and Windows XP PC.
Download AOMEI Partation Assistant Dynamic Disk Converter for PC 2022
AOMEI Partition Assistant Dynamic Disk Converter Standard Edition safely partitions the hard drive. It manages hard disk partitions without rebooting the system and any interruption.
This powerful tool provides a broader application to just creating and formatting partitions.
Its key functions include:
Changing drive letters and paths.
Marking a partition as active.
Exploring partition to view files.
Extending and shrinking partition.
Adding a mirror.
Initializing a brand new disk before you can use it.
Converting empty MBR to GPT disk, and vice versa.
Converting empty dynamic disk to basic disk.
Get full control over your hard disk
AOMEI Partition makes full use of disk space. It changes the size of the partition to whatever you like. You can also shrink and extend any disk so as to store applications or files on any one of the partitions.
When your system says: "The system drive is running out of space", you can either extend the drive or delete its contents.
Extend Partition
AOMEI's Extend Partition feature solves the low disk space of the system partition problem in a simple way. It will extend your disk space by adding the UN-allocated space, and if you don't have any UN-allocated space, you can Shrink Partition to make some space accordingly.
This tool also helps when Windows 10 upgrade fails with error "Couldn't update system reserved partition". The most likely cause for this message is the system reserved partition being too small.
Multiple partitions and specifically giving a destination to that file can avoid such a problem. AOMEI Partition Assistant manages this task very well with its intuitive interface and super-simple steps.
Merging Partition is a great feature that comes into handy where for example, your C drive is not big enough, yet the D drive used for data storing somehow has redundant space. The solution to this is simple.
Move free space from C to D or merge D to C to get yourself a bigger partition. Merging partition also helps when, for example, you want to create a primary partition when there are already 4.
Migration
If you are considering migrating your OS to another drive. AOMEI Partition Assistant Standard Edition is a great tool to get help from.
We have reviewed that AOMEI Partition Assistant Standard prevents computers from damages due to wrong operations by making Bootable CD Wizard.
Another useful feature helps integrate AOMEI Partition Assistant or AOMEI Backupper into Windows built-in recovery environment.
This helps in partitioning, back upping, and even restoring your computer in the system RE.
Windows To Go Creator
It allows you to install and run a fully functional Windows on an external hard drive, USB flash drive, or Thunderbolt drive. You can then boot it from any computer on which you want to use Windows 10, 8.1/8, or 7.
You don't have to buy Windows 10/8.1/8 Enterprise Edition to create a Windows To Go USB drive. This tool can help you install the windows system on your USB flash drives or removable hard drives.
Besides, it can also migrate your current system to USB flash drives or removable hard drives.
NTFS to FAT32 Converter
Easily convert file systems between NTFS and FAT32 without losing data. It also converts FAT or FAT 32 to NTFS files system in an all-in-one package that is reliable, efficient, and easy to use.
Bad Sector function
AOMEI Partition Assistant offers a really great tool that checks for bad sectors on a computer's hard drive. Bad sectors can potentially lose the ability to write and retrieve the data.
As a result, it corrupts your saved data and also slows down your PC. Now here's how you can improve your system performance. Use the Check Bad Sector function and ensure that the disk has no errors.
The downside is that it only finds a bad sector and doesn't repair it. Partition assistants can frequently check for your partitions and fix errors to ensure the integrity of your data.
AOMEI Partition Assistant PRO VS FREE
Partition assistant comes in two flavors. Standard that is – Free and Pro that comes with USD $48 subscription.
The standard version comes with average user needs and includes elements such as partition splitting, copying, resizing, creation, deletion, formatting, property changes (e.g., active to inactive), and even secure wiping.
It also includes certain helpful wizards like converting from NTFS to FAT32 and vice versa and also migrating to a new hard drive or SSD.
The Pro version which asks for a $48 subscription is best suited for IT experts who know of the hardware concepts and want to maintain drives regularly.
The Pro Version mainly includes features like:
Allocate Free Space from One Partition to Another
Migrate OS from GPT Disk to GPT/MBR SSD or HDDMigrate OS from MBR Disk to GPT SSD or HDD
Convert System/Boot Disk between MBR and GPT StylesConvert Dynamic Disk to Basic Disk without Data LossConvert Partition between Primary and Logical
Partition AlignmentQuick PartitionCommand Line Partitioning
Partition Recovery WizardSSD Secure Erase WizardExtend Partition Wizard
Wipe System DiskChange Serial Number
Our Thoughts
Without a shred of a doubt, this free partition manager software makes a nice balance between a well-thought-out interface and easy-to-use but basic, and advanced features anyone would expect all for free.
As partitioning software, we have reviewed it as the most adequate software that anyone would expect from other great partitioning software – all for free.
However, its pro version adds breadth and depth making it the best choice for the business environment.
The latest version of AOMEI Partition Assistant Standard Edition for Windows works with both versions of 32bit-64bit versions of Windows 10, Windows 8.1, Windows 7, Windows Vista, Windows XP, and Windows 2000. You can download and install it for Free.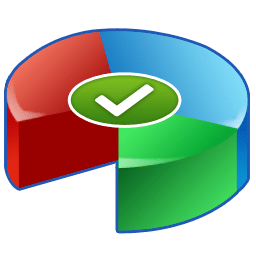 Download
AOMEI Partition Assistant
9.4 latest version
🛡️ Safe & Secure
Download Specs
License: Free
Platform: Windows OS
Language: English
File Size: 32.4 MB
Downloads: 6782
Developer: AOMEI