JJSploit is one of the best Roblox Exploiters that can be used to run Lua scripts as it is powered by the WeAreDevs API. It offers quick cheats like teleportation, flying, etc. Along with a Lua script executor for running complex cheats. If you're looking for a paid/premium alternative with almost the same functionality then try out Synapse X (Paid subscription-based) or Fluxus (Ads key-based system).
It is the creation of WeAreDevs, so it is completely free to download and use. Additionally, it is free of all advertisements and does not trouble its users with the key system. There are no annoying ad walls that you must go through to use it in-game. You can simply start it up and begin exploiting Roblox.
Note: Using cheats or scripts in game can result in your account being banned, so use this app at your own risk.
How to Download and Install JJSploit on PC (Windows 11/10/8.1/7)
Step 1: Scroll to the top of this page to get the JJsploit download.
Step 2: Launch the installer and click on Next.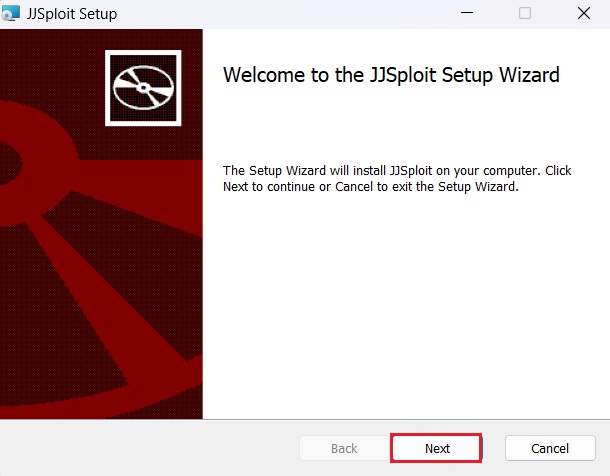 Step 3: Select the installation directory and click on Next again.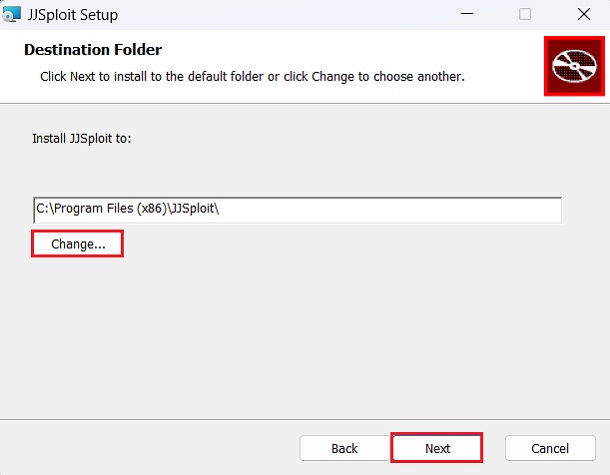 Step 4: In the next window click Install and wait for the installation to complete.
How to Use JJSploit on Roblox on PC (Windows 11/10/8.1/7)
It is very easy to use, even if someone is completely new to running exploits. One thing to keep in mind before you proceed is that it only supports the Microsoft Store version of Roblox. If you're trying to use it with any other version, like the one downloaded from its website, it won't work.
Now that's cleared up, here's how to get started:
Step 1: Launch Rbx, then launch the executor and click on Attach.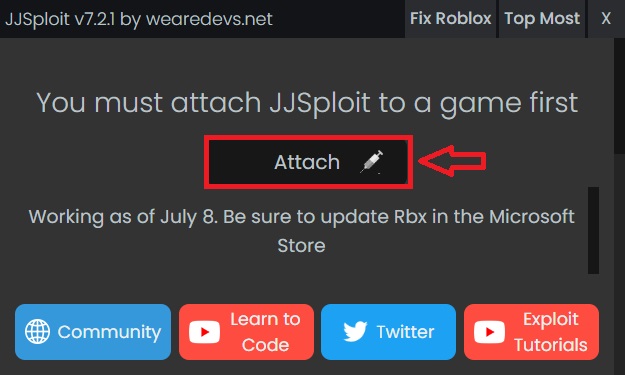 Step 2: Once it is attached, a lot of cheat buttons will be available. Enter your desired game and use the cheats you want to.
Step 3: If you want to run custom scripts then click on Lua Executor. Click Run once you've entered the custom script or its URL.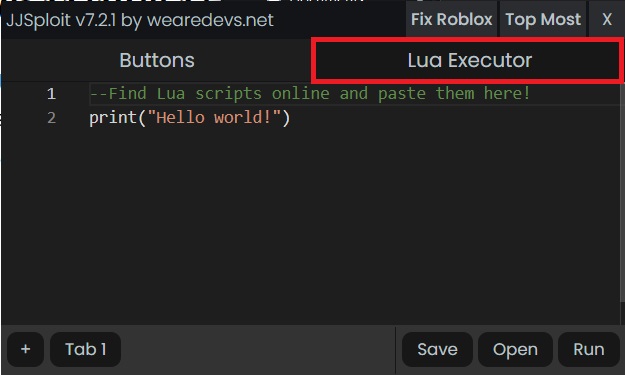 JJSploit For Mobile Devices
Unfortunately, this app is not available for Android mobile devices. We advise you not to go looking for JJsploit apk download. The apk files that are available on the net as we have checked are either guides, fake APKs, or malware.
Alternatively, you can use Arceus X. Arceus X performs all of the same functions, the only difference being it operates on the key system. It can also run Lua scripts and has a built-in quick cheats menu that you can use in your favorite Rbx games (like Blox Fruits).
FAQs
Is JJSploit safe to use?
Yes, it is completely safe to use as we found in our testing. It is also developed by WeAreDevs which makes it more trustworthy. However, it will not prevent you from getting a ban for using exploits in in-game, as exploiting is against its Terms of Service (ToS).
To prevent this we suggest using an alternate or dummy account to try this out.
Why does JJSploit crash on injection?
If the program keeps on crashing on injection, please close the game for 30 seconds before rejoining the game. This may sometimes take a few tries before you get it working again. Sometimes restarting your computer may work.
Does it work on Android mobile phones?
No, this exploit is not available on Android mobile devices. It is only supported by the Windows Store version.
How to update it?
This Rbx executor needs to be manually updated each time the game gets updated.
How to attach the executor to Roblox?
Launch the Microsoft Store version of Roblox along with the executor. Once it is open click on Attach and it's done.
How to use this cheat in Blox Fruits?
Using this program in Blox Fruits is simple. Just start up the software and click Attach. In the new window, select whatever cheats/exploits you want to use.
Why is JJSploit not working/injecting?
The most common reason for this problem is using it with the wrong version of the game. Many people don't realize that it can only be used with the Microsoft Store's version of Roblox.