Logitech G Hub software controls and customizes the various settings and features of modern Logitech peripherals installed on Windows & Mac PCs. A single portal optimizes all your compatible Logitech G gear like Keyboard, Headsets, Webcams, Speakers, and mice.
However, many users reported that the Logitech G Hub not loading stuck on screen. Whenever a user tries to open Logitech GHUB software, gets stuck on startup spinning G logo loading animation screen.
The Logitech G Hub & Logitech Gaming software are the best tools to handle Logitech peripherals. If you're on G Hub and you may come across the problem where Logitech G hub won't open on startup, detect devices – Or you have recently updated your Windows and GHub software not loading.
Luckily this error is not so hard to fix at all.
Why is Logitech G Hub not opening or Stuck on Infinite loading?
The quick solution to fix the issue is to close the app and turn it on again, which in most cases works. If not, then we dig deeper to find the causes of Logitech that won't load or takes so long to load after an update.
Like any other tool, G hub software is dependent on certain services related to it that run in the background to perform different functions.
lghub_updater.exe
lghub_agent.exe
logi_crashpad_handler.exe
lghub.exe
G Hub software waits for those services to run if these services do not get administrator privileges then G Hub will not open properly on Windows 10.
Mainly, if the lghub_updater.exe service is disabled due to any reason, then, G-Hub won't load. Furthermore, the G hub may also fail to detect Headset, Mouse, Keyboard, etc.
How To Fix Logitech G Hub Not Loading Problem
Solution 1. Restart Logitech G HUB Services
Restarting your computer can help fix the endless loading screen error on your computer.
This step not only closes inactive background programs but also frees up the RAM.
As a result of this, it clears all the hindrances in a way of Logitech GHub's smooth working.
If restarting doesn't open, you may proceed to the next step to fix the not starting error.
Close the G Hub app from Windows and also press Right-Click to Quit from the task tray.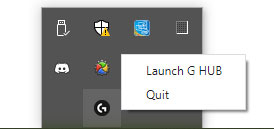 Press Ctrl+Alt+Del to open Task Manager, Locate and quit GHUB in the taskbar as well.
Now find all GHUB processes running in the Task Manager and End Task them.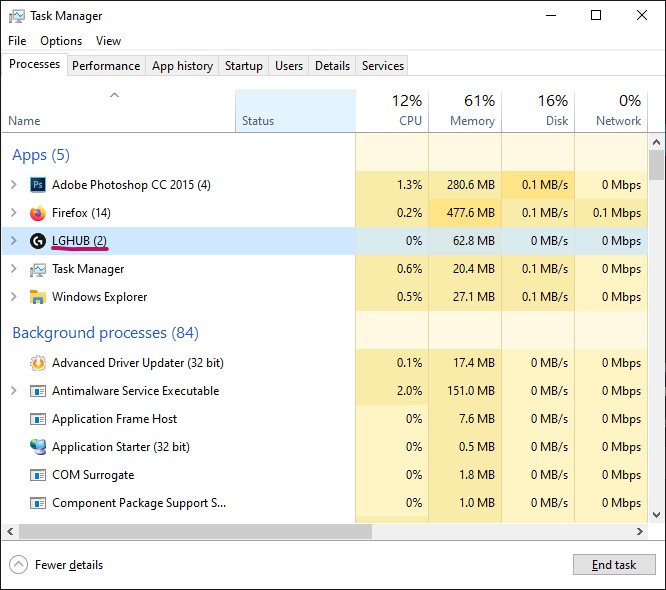 You can find LGHub Agent, LGHub Updater and such other processes. End everything with LGHub in it.
Go to C:\Program Files\LGHUB\ or wherever you installed the G Hub.
Find LGHUB.exe. You will found it in a group of 3 executable.
Run these executable in this order as administrator first lghub_updater.exe second lghub_agent.exe third lghub.exe
Solution 2. Reinstall Logitech G Hub to Fix Not Working Issue
The Logitech G HUB not working issue could indicate errors during the installation. Because of network issues and other software conflicts. To get rid of this, you can try reinstalling the Logitech G Hub.
Uninstall G HUB using the Windows 10 Control Panel or install third-party program like Iobit Uninstaller as it cleans the registry as well.
Press Win+R to invoke the Run box.
Type appwiz.cpl and press Enter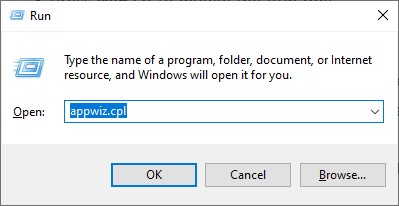 Double-click Logitech G HUB to uninstall. Once you're done, restart your computer.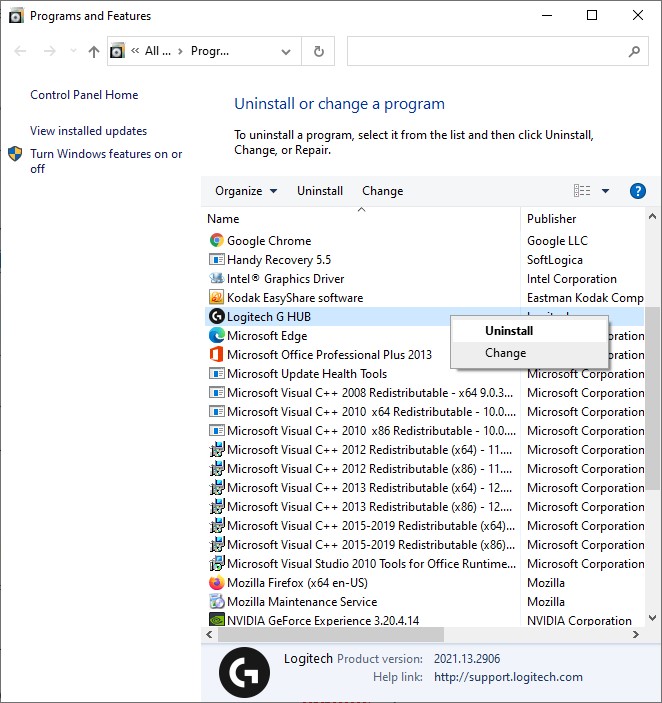 Next, you need to install Logitech G HUB.
Now try to run the program to check if it fixed Logitech not working issue.
Solution 3: Enable LGHUB Updater Service To Fix Logitech G Hub Stuck Loading
To fix the LG Hub not launching issue, you have to force the LGHUB updater service to automatically run whenever you start your computer.
Go to the Task Manager.
Click on Startup.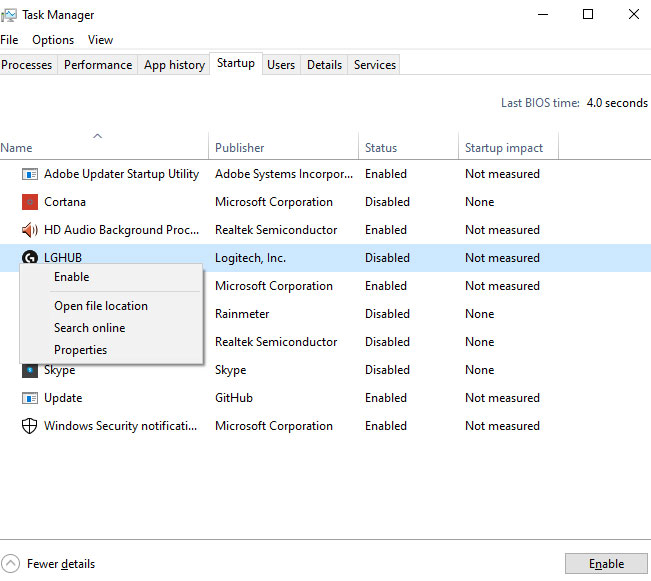 In the startup services Tab, look for LGHUB, and check the status. If it is disabled, then right-click on it, and then click on Enable.
Press Windows + R key to run the Dialog Box.
Type services. msc in the Run dialog and press enter, services window will get open.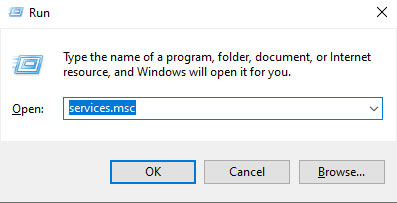 Find LGHUB Updater Service and then right-click on it, after that, click on properties.
Select "Automatic" in startup type. Click on Apply and then click on OK.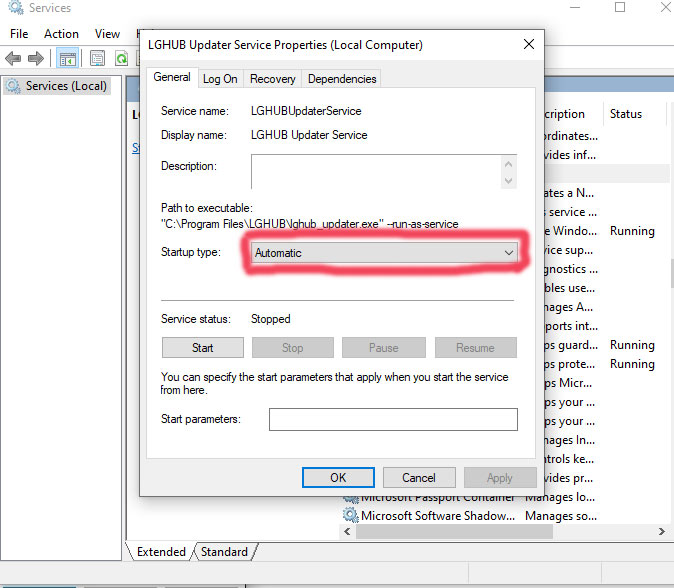 Again, Right-Click on LGHUB Updater Service and then click on Start.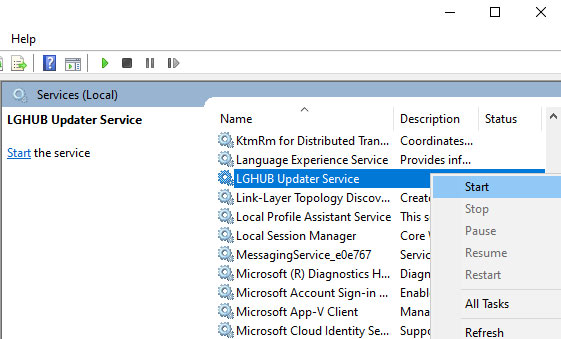 Right-Click on lghub.exe and then click on properties. Click on Compatibility.
Run this program as an administrator option. Click on Apply and then Ok.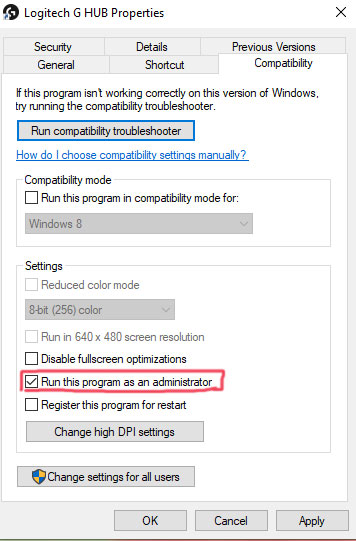 Do the same with the rest three executable files. (lghub_updater.exe, lghub_agent.exe, logi_crashpad_handler.exe)
Now Restart your Windows 11 / 10 PC to check if LG Hub not loading issue gets fixed.
Solution 4. Create Bat File in GHUB installation folder
Some users claimed that killing the processes helped them fix not loading and stuck on-screen problems. But when they restart their PC the problem comes back. In this situation, create a batch file in the G Hub installation folder with a script that killed all of those processes and restarted lghub_updater and LGHUB.
Create a .bat file in your GHUB installation folder that is in C:\Program Files\LGHUB, make a file called Restart GHub.bat.
Then open it in notepad and paste these commands.
taskkill /f /im lghub.exe
taskkill /f /im lghub_agent.exe
taskkill /f /im lghub_updater.exe
timeout /t 1 /nobreak >nul
start lghub_updater
timeout /t 3 /nobreak >nul
start lghub
Solution 5. Disable Logitech G HUB Automatic Updates
Sometimes, disabling automatic updates helps fix Logitech G Hub's not loading error. G Hub application runs in the background. If there is an update available, LGHUB automatically install it and when you run the program it may stuck takes forever to load loading due to updates that it installing at that time. To avoid such a situation you need to disable the auto-updates.
Open the program, click the Settings (gear icon).
In the top-right corner, below the version number, you will see the "Enable Automatic Updates" option.
Disable it by unchecking it.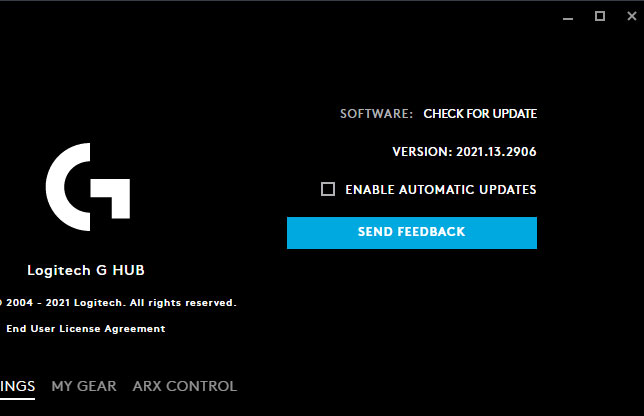 After disabling the auto-updates option, you need to check for the latest updates manually by clicking the Check for Update.
List of the G HUB Supported Devices
Logitech G Hub app runs on various G series peripherals (Mouse, Keyboard, Speakers, & Headset)- If you have G series Peripherals you can install the software to customize your device settings on Windows 11 & 10. Here are some of the supported devices with the G Hub software:
G 903 wireless gaming mouse
G900 wireless gaming mouse
G703 wireless gaming mouse
G600 Mouse
G403 gaming mouse
G915 keyboard
G910 keyboard
G815 keyboard
G413 keyboard
G935 headset
G933 headset
G433 7.1 surrounding gaming headset
Fix Logitech G Hub Not Detecting Headset / Speaker / Mouse
The way to solve this issue is by reinstalling the device driver.
Press Win+R to start the Run window. Type devmgmt.MSC click Enter.
Open up the category of your device next. If you want to uninstall Mouse Drivers, click on Human Interface Devices. After that right-click Logitech USB Input Device and select Uninstall Device.
In the pop-up window that appears, tick the box next to the 'Delete the driver software for this device. Next, click on Uninstall.
Restart your computer and check if Logitech G Hub is working properly or not.