The Disk Management tool is a built-in feature of Windows 11 that allows users to manage their hard drives, partitions, and volumes. However, some users have reported that Disk Management is not loading or showing up on their system, which can be a frustrating problem to deal with. Without access to Disk Management, users may find it difficult to create, delete, or format partitions, or manage their disk drives effectively.
The reason why Disk Management may not be loading or showing up on Windows 11 can be due to several reasons. It could be a simple glitch in the operating system, a corrupt system file, or an issue with the disk drive itself. Sometimes, this problem can also occur due to a conflict with other software or third-party applications that are running on the system.
Whatever the reason, it's essential to diagnose and fix the problem as soon as possible to avoid any data loss or damage to the disk. In this article, we have come up with all the effective & working solutions that can fix your problem. So, let's take a look.
How to Open Disk Management in Windows 11?
You can open disk management in Windows 11/10, just follow the below steps;
Right-click on the Windows Start button or press the Windows key + X on your keyboard.
Select "Disk Management" from the list of options that appear.
Alternatively, you can also search for "Disk Management" in the Windows search bar and click on the relevant result.
Once Disk Management is open, you will see a list of all the disks and volumes connected to your computer.
How to Fix Windows 10/11 Disk Management Not Loading/Opening
To resolve your virtual disk management not loading/opening issue on Windows 11/10, you need to
Restart the Computer.
Check for hardware, external devices, and OS updates.
Disconnect unnecessary devices.
Create a new user account.
In case the problem still persists, then try the below potential fixes;
1. Check the Services Windows
If the disk management is not working on Windows 11/10 try to check the services windows. This helps you to resolve your disk management stuck on loading disk configuration issue. To do so, just follow the below steps;
Open the Services window in Windows by pressing the "Win" + "R" keys. Enter "services.msc" in the text box to open the window.
Scroll to Remote Access Connection Manager and double-click it.
Click the Startup type drop-down menu, select Disabled, and press the Apply and OK buttons at the bottom of the window.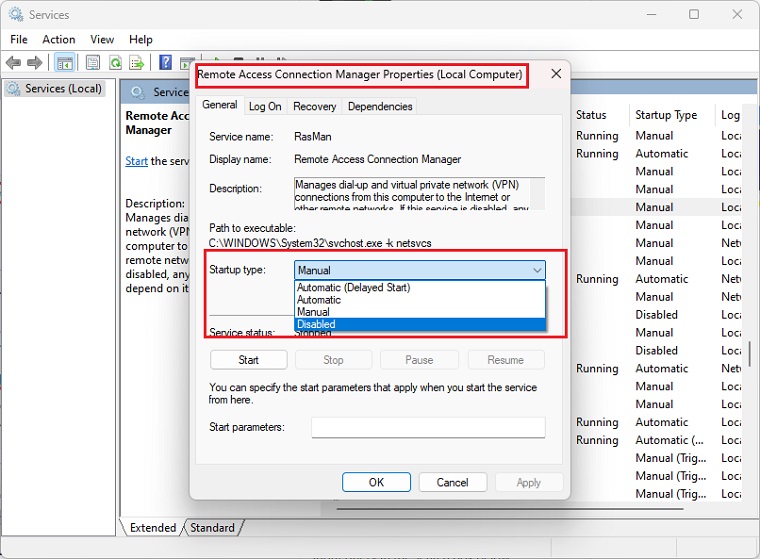 Then, scroll down to "Virtual Disk" and double-click on it.
Click the Startup type drop-down menu and select either Manual or Automatic from there. Then you should press Apply and OK to confirm the new settings.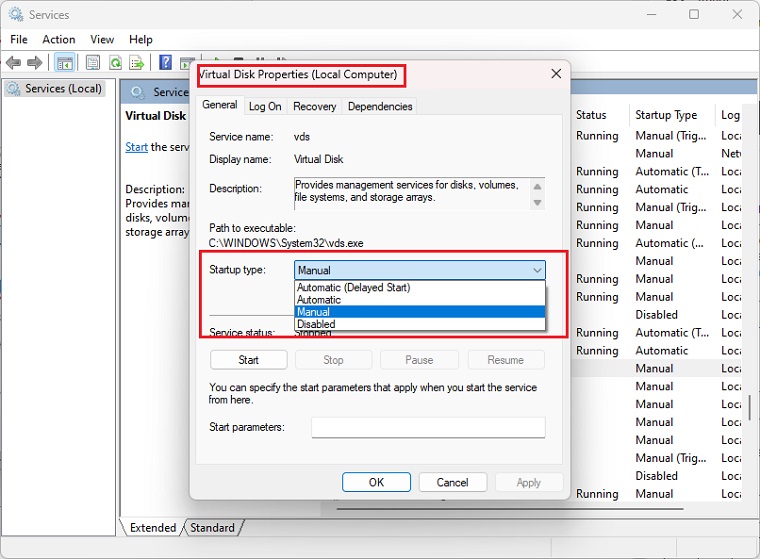 Now you need to reboot your computer to confirm your changes. Then you can try to open Disk Management again.
2. Use the System File Checker and DISM
The System File Checker in Safe Mode is a very popular built-in tool that you can use once in a while if your PC has multiple problems. It can fix corrupt system files on the PC and restore health as well.
To run SFC to scan the system files, here are the steps;
Press Windows Key + S, type cmd, and click on Run as administrator.
Enter "sfc /scannow"

System File Checker will scan your system and if any problem is found will be noted on the Command Prompt. You should see the following on-screen messages:

Beginning the system scan. This process will take some time.
Beginning verification phase of system scan.
Verification % complete.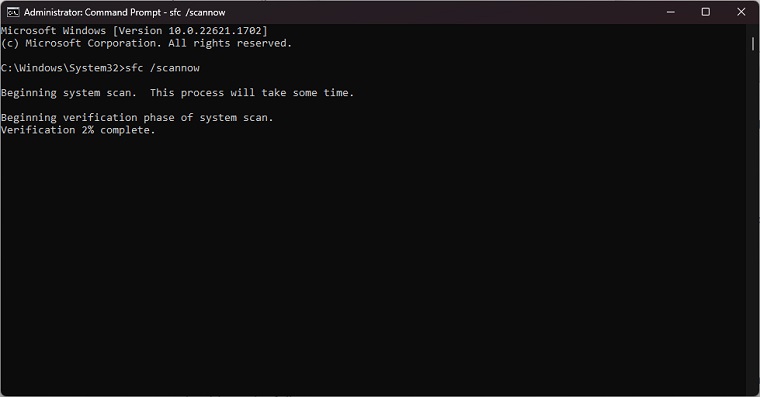 Once the scan has been completed you will receive an on-screen message resembling one of the following:
found no integrity violations
found corruption but repaired it
found corruption that it could not repair
In case the SFC command doesn't work, you can run the DISM tool which can also restore the health of the PC & resolve your Windows 10/11 disk management not loading opening on the USB issue.
Start Command Prompt as administrator. When the Command Prompt starts, enter: DISM /Online /Cleanup-Image /RestoreHealth and press Enter key.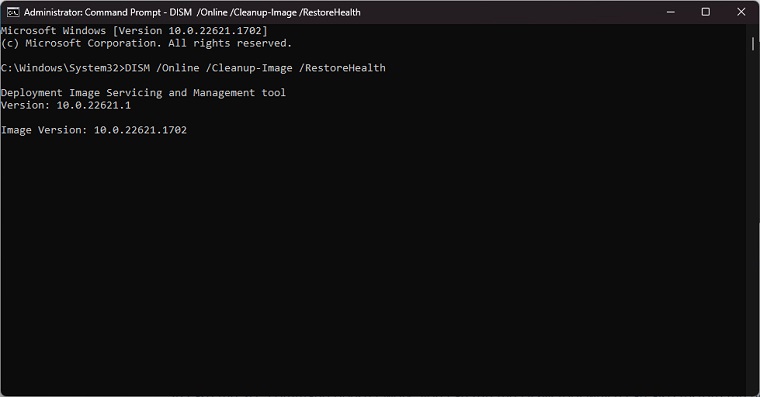 DISM scan might take up to 20 minutes or more to complete please do not close to interrupting it. Once the scan is finished, check if the problem persists.
3. Use a Reliable Third-Party Disk Management Tool
If you're encountering issues with disk management stuck on loading disk configuration on your PC and you're looking for a more efficient solution without trying multiple troubleshooting tips, using a third-party tool right away could be a viable option.
While Disk Management is a handy tool that comes bundled with Windows, if you're unable to launch it, you might find the following recommended tools more suitable.
These third-party programs i.e. EaseUS Partition Master, MiniTool Partition Wizard, and AOMEI Partition Assistant provide advanced features for managing hard drives and partitions effortlessly. The best part is that they are user-friendly and don't require extensive technical knowledge to operate.
4. Make Sure Cyberlink Virtual Drive is Running
This solution applies to you only if you have Cyberlink software on your PC. According to users, they were unable to start Disk Management because Cyberlink Virtual Drive wasn't running.
To fix the problem, press Windows + R then type services.msc and press Enter.
Look for the Cyberlink Virtual Drive service, right-click it, and make sure it is started. Press Restart in order to give it a boost.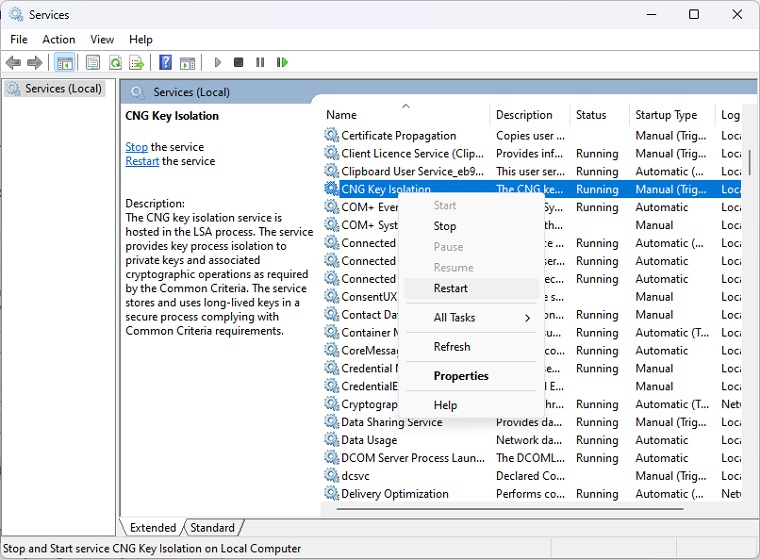 4. Use Diskpart & Fsutil
If you've exhausted all other options and still can't resolve the issue, you may consider utilizing the command-line tools Diskpart and Fsutil. However, it's crucial to exercise caution and have sufficient knowledge or seek assistance from someone experienced.
The Diskpart utility can do everything that the Disk Management console can do, and more! It's invaluable for scriptwriters or anyone who simply prefers working at a command prompt.
Among several other things, you can use Diskpart to do the following:
Convert a basic disk to a dynamic disk
Convert a dynamic disk to a basic disk.
Create a partition at an explicit disk offset.
Delete missing dynamic disks.
Windows also includes an additional command-line tool for file, system, and disk management, called Fsutil. This utility helps you to change the short name of a file. You can also find the files by SIDs (Security Identifier), and perform other complex tasks.