MSI Afterburner FPS counter not working or won't show anything. 4 steps to set up the Afterburner FPS overlay.
MSI FPS counter is an amazing feature that helps you check FPS on Windows 10 while playing games.
Apart from showing the FPS counter while playing this tool also shows GPU temp range and lets you change the PC fan speed.
If you are new to this tool then you need to activate the MSI Afterburner FPS counter and turn on the on-screen display on Windows 10.
How to Enable MSI Afterburner FPS Counter on Windows 10
If the FPS overlay not showing up in MSI Afterburner then follow these steps.
Step 1. Download MSI Afterburner
First, you have to download MSI Afterburner latest version on your Windows 10. If you have already downloaded this tool on your PC then skip this step. (However, make sure it's the updated version)
Step 2. Install MSI Afterburner Setup
This tool will download on your PC as a Zip folder. You need to extract the files from this folder.
If you are running Windows 10 then Right-Click on this folder and choose to Extract All option.
Once the files have been extracted run its installation setup to initiate the process. During installation follow on-screen options and make sure to check box RivaTuner Statistics Server.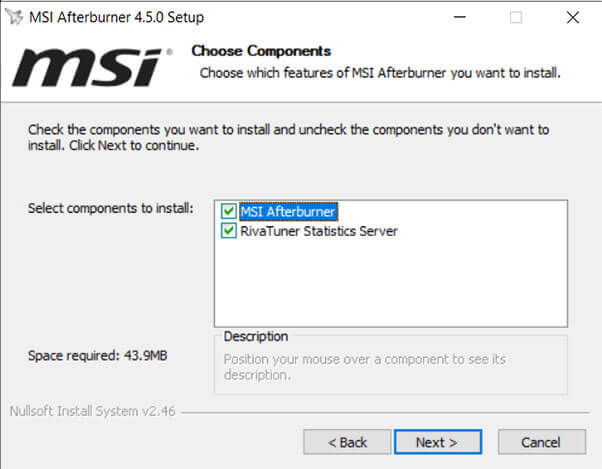 RivaTuner Statistics Server is an essential tool that runs along with MSI Afterburner to give you a more accurate reading on the FPS counter while playing games.
Step 3. Enable and Configure FPS Counter settings
Now it is time to turn on the MSI Afterburner On-screen display from its settings.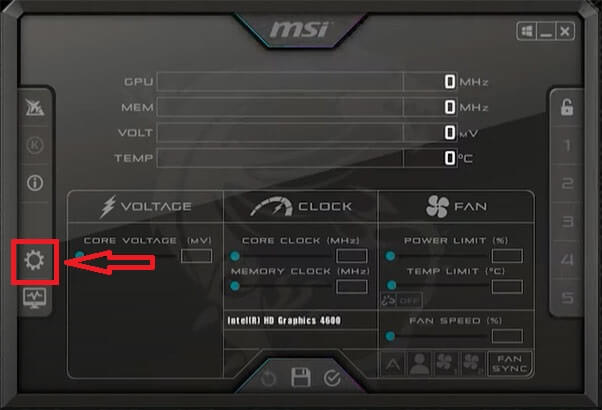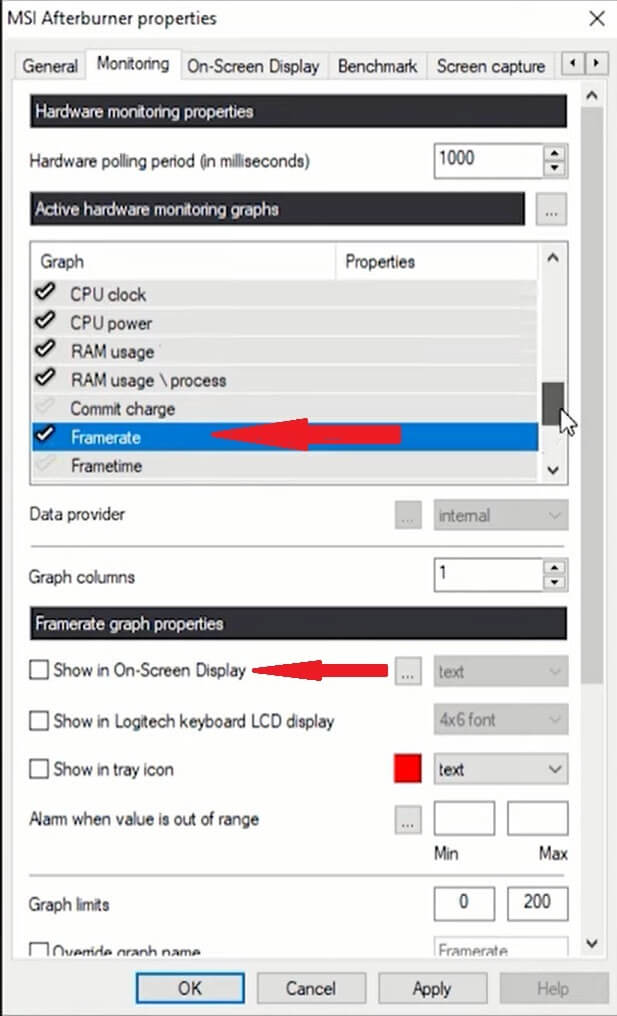 Run MSI Afterburner on Windows 10 and click on the little Gear icon to open Settings.
Click on Monitoring Tab.
Under Active Hardware Monitoring Graphs heading, select Framerate and other options to show in on-screen display while playing games.
Under Framwrate Graphs Protection heading, Check box Show in On-Screen Display option.
Step 4. Enable Global On-Screen Display hotkeys
Now you need to configure hotkeys that will help you turn on/off MSI Afterburner FPS Counter.
Within Settings click on OnScreen Display Tab.
Under Global On-Screen Display hotkeys headings, choose keys from the keyboard i.e F12 or F13.
Click OK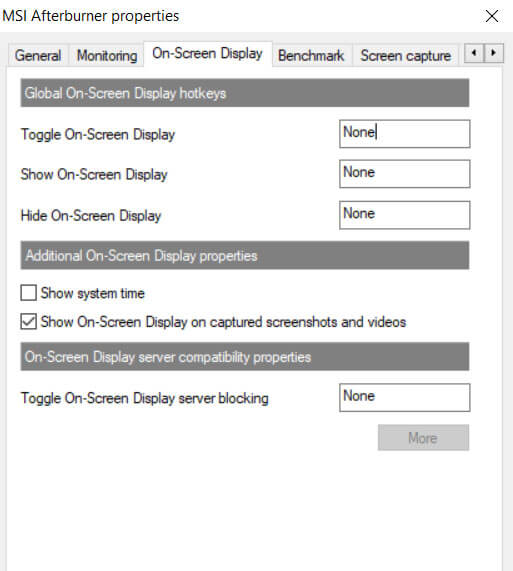 How to Check FPS on PC While Playing Game?
Once you have configured the MSI Afterburner On-Screen display settings just launch any game and press the assigned hotkey.