What is WMI Provider Host (WmiPrvSE.exe)?
WMI Provider Host is one of the processes going on in task manager. Also known as WmiPrvSE.exe or Windows Management Instrumentation, its main task is to allow applications to request information.
It is helpful in enterprises for example in requesting data from the application (installed), or data entries to centrally manage PCs, and as well as at home. Locally, you can use it to locate the model number of your motherboard or a serial number of your PC.
Reasons for WMI Provider Host High CPU Usage
WMI Provider Host High CPU Usage is due to abnormal behavior of the application. Under Normal Circumstances WMI Provider Host High CPU Usage should be minimal.
How to Fix WMI Provider Host High on Windows 10?
1. Restart the Process
Go to services.msc by typing it in the start, and search Windows Management Instrumentation.
Right Click on it
Click Restart, and optionally restart your PC to check if the problem has solved
If no, proceed to the next solution.
2. Run an Anti-Virus Scan
A virus can possibly be causing this problem. An anti-virus or a malware scan can help you. If possible you can try a PC cleaner in this case as well.
3. Event Viewer
If the problem isn't solved by the previous solution, it is an indication that some other process is involved that needs to be identified. To identify it, we can take the help of the Event Viewer.
To find it, Windows 8 and Windows 10 users need to right-click on the Windows Icon. Windows 7 users will need to type Eventvwr.msc and press enters to launch it.
Navigate to Event Viewer>Applications and Service>Logs>Microsoft>Windows>WMI-Activity>Operational
Here you will find many Errors possibly, and check each process's PID.
Open Task Manager and go to the Details tab. Here you will find PID as well.
Now you know which process is causing you trouble. You can either uninstall the software, investigate the problem yourself, or even try to update the software.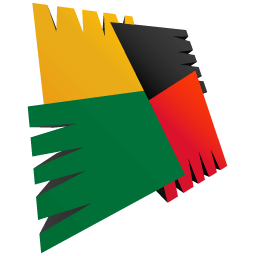 AVG internet security 2016 free download latest updated version for windows XP/Vista/7/8.1/10. Get offline installer setup … Read More
Which option suited you the most against WMI Provider Host High CPU Usage? Do let us know in the comments section!
Don't forget to ask questions or any further advice you require on disabling WMI Provider Host.