You can use PotPlayer to play an external audio file for a video that has no embedded audio stream.
There are two methods by which you can load external audio for a video in PotPlayer. Below are the two methods given.
Method 1: Load External Audio Manually
Open your video with PotPlayer.
Right-click inside its window and select Open > Load external audio.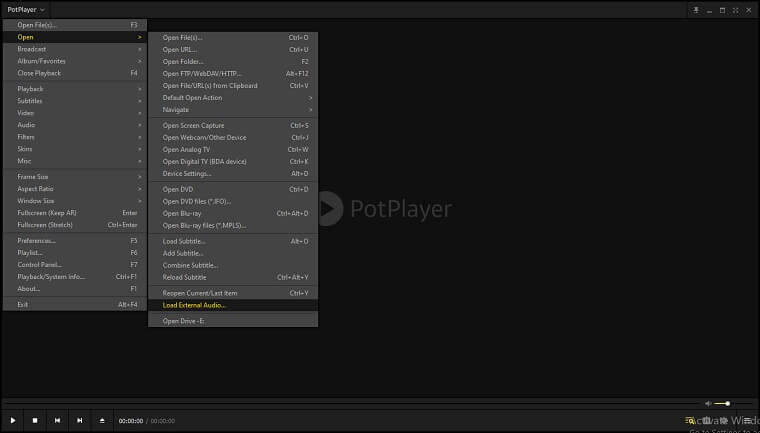 Browse and open the external audio file in a playable format (e.g. aac/m4a, ac3, mp3, Ogg/opus, etc.)
You can also select a video to use its audio stream as the external audio. To do that, in the Browse window beside the filename box click the dropdown box and select All files. You can then select a video file.
If the opened video had no audio track, PotPlayer will now automatically play the selected external audio file.
Method 2: Load External Audio Automatically
You can load external audio automatically on opening the video in Potplayer. To do this, follow the below steps.
Go to Preferences > Playback.
Enable the option "Auto load external audio files".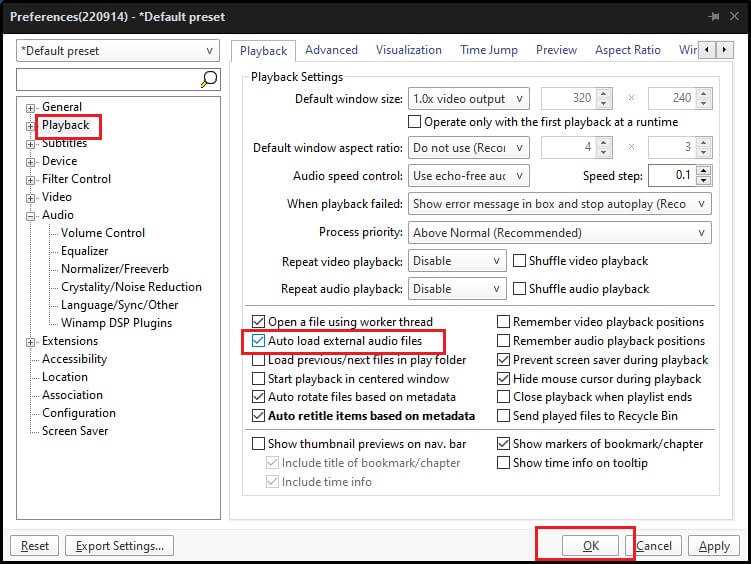 After doing this, put both the external audio file in the same folder as the video then rename them so that they have the same filename e.g Video. Mkv and Video.mp3.
Now, PotPlayer will automatically load and play the external audio on an opening video.