Today all modern Microsoft Windows OS include DirectX by defualt, and If you are not sure which version of DirectX installed on your Windows PC. You can follow our guide to check DirectX version in Windows 10, Windows 8, and Windows 7.
DirectX improves your multimedia and gaming experience. DirectX uses a combination of APIs like DirectDraw, Direct3D, DirectMusic etc. If your PC doesn't have the required version of DirectX installed, your game might not work. With the help of DirectX Diagnostic Tool, you can check DirectX components and drivers installed on your PC.
How to check DirectX version in Windows
To find the DirectX version in Windows, follow the steps shown below.
Open the Start menu.
Type "dxdiag" in the Start menu and press Enter.
Select the "System" tab at the top.
You will see the current DirectX version next to "DirectX Version".
Click "Exit" to close dxdiag.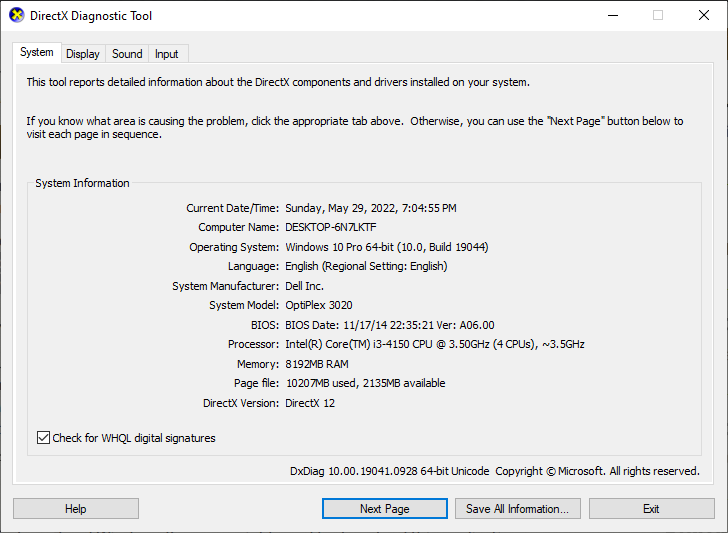 DirectX for Windows 10/11
If you're using Windows 10 or Windows 11, your PC most likely has DirectX 12.
DirectX for Windows 8/7 and lower
If you are running an old PC, you have probably see Direct X11 or even DirectX 9. If you want to update the DX version then download DirectX 11 offline installer. Users having Windows 7 or Windows 8 might not be able to upgrade to DirectX 12.