Think of a messed up room where sweet wrappers and all eaten chip bags lying all over the floor with crumbs, drawers all open with all belongings on top of each other in them, and little paper scraps scattered on and around the desk ( ugh! ). You need to Defragment a Hard Drive on Windows and Mac PC to line up space in your hard disk.
Much likely is the case with a fragmented disk, wherein the files are divided into pieces scattered around the disk. It often happens because of the constant creation, editing, and deletion of files, leaving them in a fragmented state.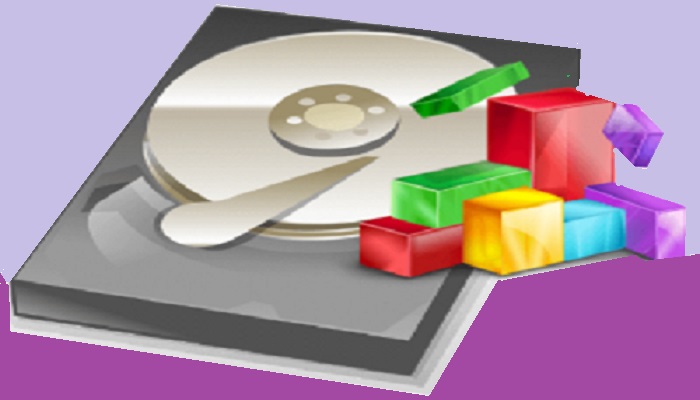 The worst part:
This state is entirely invisible to users. This, therefore, slows down the file transfer process and also causes additional wear and tear on hard disk components, potentially shortening the life of the drive.
Not good.
For this reason, jump on to this guide and defrag windows to keep your computer running at its best.
So, why wait.
Let's get started.
[Here's what the whole concept revolves around]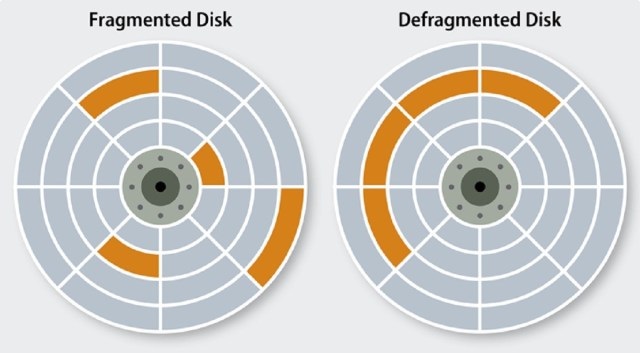 So you get the idea that it is a process whereby all the files are stored in one block across a sequence of sectors or as a single block of data.
As a result:
Your computer will perform less work while retrieving your files.
How to Defrag Hard Drive in Windows PC?
You can defrag windows using "Disk Optimization Tool which is a conventional way to defrag windows
Here's a word of warning!
Before you step forward to disk defragmenting, just make sure you turn off energy-saving features ( such as a screen saver ).

The fact that disk defragmentation takes a while, screen saving features could stop the defragmenter and start all over again.

Instead:

Run defrag overnight or schedule at a set time period.

One more thing:

With SSD's the case is little different.

Do not waste your time defragging SSD's as they have a built-in maintenance process called Trim. Or if you do, you're wearing and tearing down your drive which could reduce its lifespan.

So, only use the Optimize Drive tool to do a general optimization of the drive.
With that, lets roll in.
Note: Follow the easy steps below to defrag Windows 10, Windows 8, 8.1, Windows 7, Windows Vista, or Windows XP – either on your PC or Laptop.
Open disk defragmenter from the control panel.
Select your hard drive and click "Analyze Disk" button. This step will check for any defragmentation. A drive with 10% or more should be defragmented. It may also show up to 50%.
If you have SSD, this option would have gone gray.
Click Defragment Disk button when the analysis is complete.
When the process is complete, the disk defragmenter dialog box shows that your drive no longer requires defragmentation.
How to defrag Windows using cmd
This section will help you dig deeper in Windows Defrag via Command Command Prompt.
Run command prompt as administrator.
Type ( Defrag ) therein.
Now, to fully defrag your hard drive just type ( defrag<space>/C<space>/H<space>/U<space>/V ) and press "Enter".
This will take a while.
Close cmd and restart your pc to take effect.
Best defragment Software's for Windows
Defraggler
Smart Defrag
Auslogics Disk Defrag
How to defrag Windows 10 using Defraggler
Launch Defraggler.
On its interface, you can see your computer systems hard drive status. It also shows you the drive's health whether it needs to be defragged or not.
Either way, click on the desired hard drive.
Click "Analyze" to start analyzing its status and file structure.
Now, click on the "Defrag" option.
Which will run your eyes over to two options:
What's the difference though?
Quick Defrag is faster, but the results aren't as optimal as with a regular defrag. That means:
Quick Defrag works faster by skipping over files that have certain properties.
Simple defragging uses detailed options in settings. It generally works in a way that it provides higher disk operations performance.
Nevertheless, in this guide, we have used "Quick Defrag" option.
After the processing has been completed, defraggler will display a brief summary of your hard drives space usage.
Easy Right?
How to defrag Windows using Smart Defrag
Launch "Smart Defrag".
Move over to "Disk Defrag" section and there you see the available hard drives.
You have two options now:
Automatic Defrag
Boot time Defrag
Any difference?
Automatic Defrag defragments fragmented files automatically while your PC is idle to protect your hard disks. Whereas, Boot time defrag defragments files on HDD that cannot be safely moved while Windows is running.
Choose the desired option and click on "Smart Defrag" option.
Similarly, you will come up with a few options upon which you have to choose one that suits the need.
Simple!
How to defrag Windows using "Auslogics Disk Defrag"
Launch "Auslogics"
On the settings menu, on the defragmentations tab check the boxes next to the two options that are available.
Restart the program if prompted.
On the main program window, you'll see a drop-down box that lists the drives that can be defragmented.
Choose the drive.
Once you are ready to start, click "Next".
The defragmenting process will begin.
There is a graphical representation of files on the hard drive and they are colored coded to show their current state.
If you get into the habit of defragmenting regularly like once a week or so, you'll find that the process is quite a bit faster than the initial run through.
Once the defrag process is complete, you'll have a read-out or the defragmentation summary that will show you the number of scanned files, how many fragmented and how many the program was able to defrag etc.
How to Defrag Apple (MacOS)
Do you really need it?
I mean just think over it…
OK…I'll help you out.
Apple basically uses an entirely different filesystem, and so Macs don't generally have this problem in the first space. The upcoming Macs and even the former ones (not older than Mac OS X 10.2) avoid defragmentation. Instead, they have solid-state drives – so they are good to go!
Mac running OS X later than 10.2 generally doesn't need defragmentation. This is because of the fact that MacOS have their own built-in Apple Mac utilities that can clean up the fragmented files from the hard drive.
Resulting in:
(Stress-free mind! )
Now, to make it more clear, I'll get a bit technical on this:
Mac OS X versions later than the 10.2 file system were designed differently to Windows ( I'm not going in disapproval with Windows, it is just that these are two different OS's – No criticism ).
Either way, Apple uses the HFS+ ( Hierarchical File System ), which provides a special function Hot File Adaptive Clustering, or HFC. This component automatically prevents fragmentation of your disk and does it on its own.
Cool Right?
But, is this something that has to be followed religiously? I mean – No.
See, you can still defrag your Mac.
So, how do you know:
When does my Mac need to be defragged?
When your hard drive has less than 10% free space
Your Mac has a hard drive ( not SSD )
You are frequently saving particularly large files, greater than 1GB
This takes us to the second point i.e. using a third-party defragmenter since it is by far the simplest and user-friendly method.
Best Defragment Software's for Mac
Note: Be sure that any software that you use is compatible with your Mac because ( Mac OS 10.2 is not compatible with the latest modern defragmentation software ). Note also to backup your data, using Time Machine, iCloud, Dropbox, or any storage device at hand.
Using "Drive Genius 5" to Defragment the hard drive
Launch the software program.
Select the drive you wish to defrag from the menu on the left-hand side of the window.
Select "Defragment tool icon" from the speed up section in the software.
Once the screen loads, the software will first scan the drive for how fragmented the drive is. This will be presented visually and colour-coded on the interface screen.
To start, go ahead and click on the "Start" button.
You will also see a warning message to remind you to make sure you've backed up your data. They, by the way, have their built-in feature known as the clone tool which can make a copy of your drive (s).
Click "Defrag".
The defrag will take some time depending on the size, read speed and connection of the hard drive.
When the defrag has completed the software will indicate that defragment has completed successfully on the bottom bar.
Go ahead and click "Done" when finished with the process.
Using "iDefrag" to Disk Defragment your hard disk
Launch iDefrag.
You can select the drive and inspect it inputting in the Administrator rights.
iDefrag will analyze and select your drive and show you how it is fragmented.
You can view the map, detailed disk usage statistics, and the most fragmented files in the system.
Select the defragmentation type and start the process.
There's one thing.
Though mac automatically does defragmentation and doesn't even make you do it, there are situations where you might actually want to.
Don't worry, I'll explain.
If your mac hard drive is more than 90% full, it may have a problem doing automatic updates. This is specific in cases, where multimedia creators work and play with pro tools like Adobe Premiere, Final Cut, or Photoshop, producing tons of large ( 1GB and larger ) files.
A way out to it is to remove these tons of files and free up the storage.
Then Defragging is the option.
But, we have a fast and safe way to remove unnecessary files from your Mac.
Yes and that is CleanMyMac X.
It filters out files ( junk ) above 74 GB including leftovers, old and large files, etc so you won't even need to defrag a mac.
Now, over to you.
What method you choose to defrag windows 10.
Or you have a question from this guide.
Either way, do enlighten us by dropping down the comments.