Picnic is one of the most important mechanics of the game as it will let you spend tie with your Pokémon that are in your current Party. Picnic has many advantages and one of them is to recover the HP of your Pokémon. Players will be able to perform different actions like Making Sandwiches, Washing Pokémon, and Breeding Pokémon while in Picnic Mode.
In this guide, we'll tell you how to start Picnic in Pokémon Scarlet and Violet.
What is a Picnic in Pokémon Scarlet and Violet
Picnic is a bonding time with your caught Pokémon which helps them increase their Friendship Level with you. It allows players to interact with Pokémon and perform different actions. Players will be able to Pet the Pokémon as well as Wash them. All of these actions play an important role to enhance the IVs and Level of the Pokémon. One of the main roles of Picnic is to make food for yourself as well as your Pokémon. You can create different types of Sandwiches at the Picnic Table that will give you certain buffs for a certain period of time.
It also allows Pokémon to play with each other as well. When you start the Picnic all of your Pokémon will come out of the Poke Balls and they will begin to play with each other. You can also start the Picnic with your friends as well if you are playing in Co-op through Union Circle.
How to Start Picnic in Pokémon Scarlet and Violet
Starting the Picnic does not require any progression in the game except completing the Prologue which takes about 30 – 40 minutes at the start of the game. After that, players will be able to go into Picnic Mode at any time in the game. To go into the Picnic Mode, follow the following Steps.
Picnic can be started at any place in Paldea but it does require the surface to be Flat.
Once you have found a flat ground or surface, you need to press the "X" button to open the main menu.
You need to select the "Picnic" option in the main menu to start the Picnic.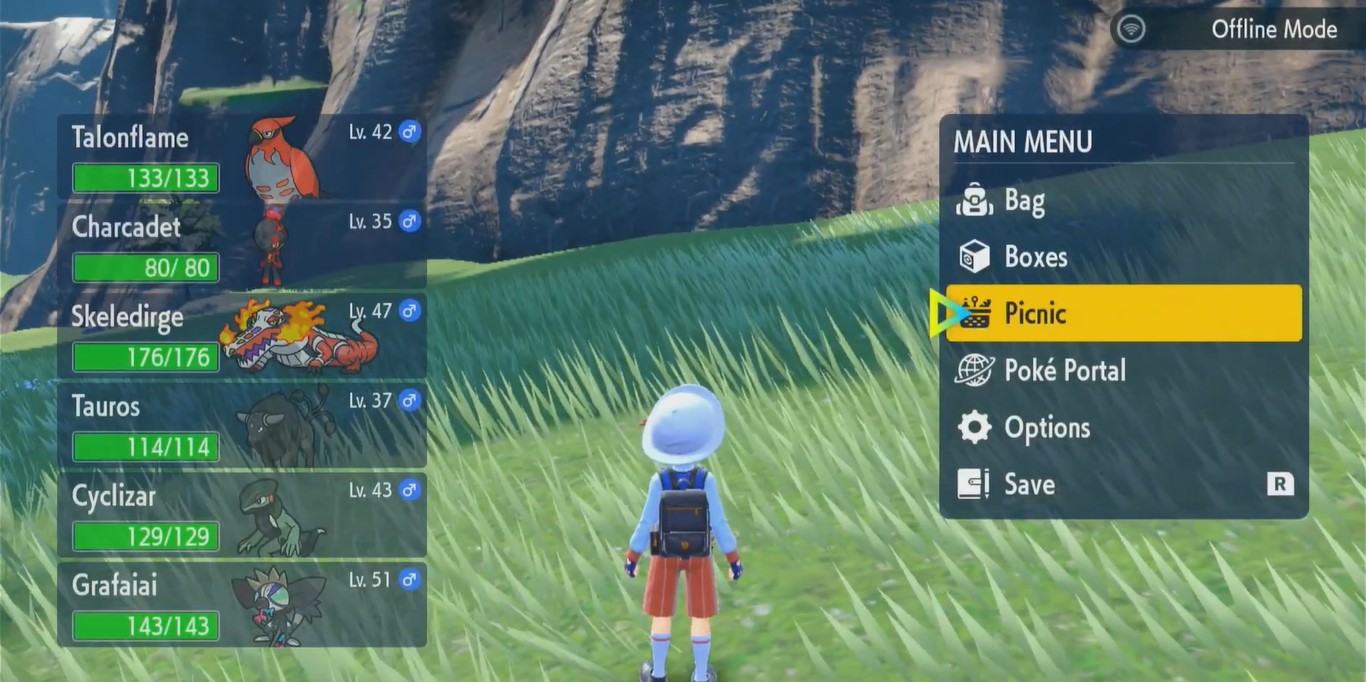 After starting the Picnic, a Picnic Table will spawn in front of you and your character will automatically throw all of the Pokémon in the current party. After that, you will be able to take a little free time to enjoy the Picnic and recover your Pokémon. It is a great practice to use Picnic after intense battles because your Pokémon can get hurt and it takes time to recover their heal so you can start the Picnic to heal them quickly.