It's time to upgrade your Operating System to the latest more powerful and secure one. Now upgrade Windows XP to Windows 7 Ultimate .
To upgrade from Windows XP to Windows 7 is unpleasant, yet a necessary task. Windows XP wouldn't automatically update itself to windows 7.
So, for this upgrade, you would have to do a time-consuming (uninstalling windows XP and installing Windows 7 task.
Be sure that you want this upgrade as to windows XP back, and you would have to repeat the whole procedure.
Also Read: How to upgrade Windows Vista to Windows 7 for Free ( Complete Guide)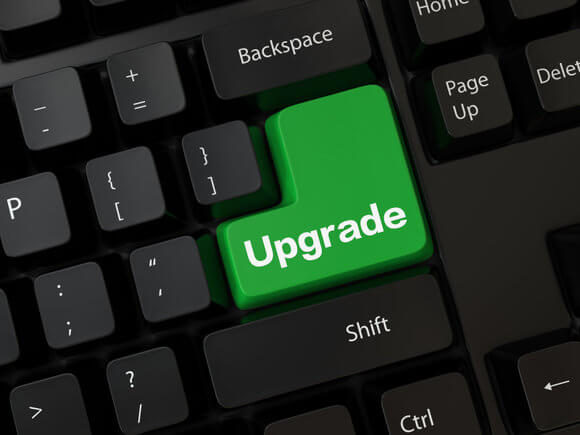 Easily Upgrade Windows XP to Windows 7
1. Perform easy windows transfer on the current XP Windows PC
Grab a portable hard drive (to get your transfer faster) and transfer all of your files and settings. Unplug, because soon you would require it. Renaming isn't an important step, but it's advisable as this helps to have less confusion. Just, right-click on the C-drive and rename it to XP.
2. Insert the Windows 7 DVD/USB drive
The installation procedure starts from here, by restarting your PC and booting directly from the inserted media, and a key press is important in many cases to let the PC know you have to boot from the drive.
Click Next to proceed – to install everything (menu language, keyboard layout, etc) in English.
Hit the Install Now button to Upgrade Windows XP to Windows 7.
After reading the License Agreement (will you?), select the I Accept the License Terms check box and Next.
After choosing the Custom option, it lists partitions and/or drives of your PC.
Now, click your Windows XP (C drive), click the format button and OK to confirm your decision. This will format (delete) everything on the drive, and data can't be retrieved back after you have done this step.
The formatting process is short, and soon Windows 7 will begin to install itself. It would take around half an hour on an average PC to clean install windows 7.
After the installation Finishes, all you need is to enter the valid windows 7 product key (usually seen on the CD packing) and click the Next button.
If you're reinstalling a version of Windows 7 that came pre-installed on your PC, look for the product key printed on a sticker affixed to the side or back of your PC.
Name your Windows 7 PC by giving it a username, and a password in the next step to protect your PC. The password hint, a phrase that can remind you of your password, in case if you forget it.
In the next dialogue box, Choose Use Recommended Settings, which will allow your windows to get updates, download, and install them on your PC as soon as they are available, warning you from suspicious websites, through their own Windows Defender. It also allows the windows to send crashes and other technical information for Microsoft to better the performance.
Related: Windows 7 Won't Update / Failed to Download
A couple of steps away
Choosing the time and date settings that in most cases are done correctly by the Windows itself
Select your location
And, the final step, choose whether it is a Home, Work, or a Public PC under its respective check.
That's it, If you have followed the steps correctly, you have successfully installed Windows 7 on your PC. Some important last steps are, Update Windows and transfer your old data from your hard drive to your PC back.