VRChat is a great social space for people to interact with each other. Whether you are there to interact and have fun with friends in a private room or meet random strangers, none of this is possible when you can't log in due to the VRChat not loading bug.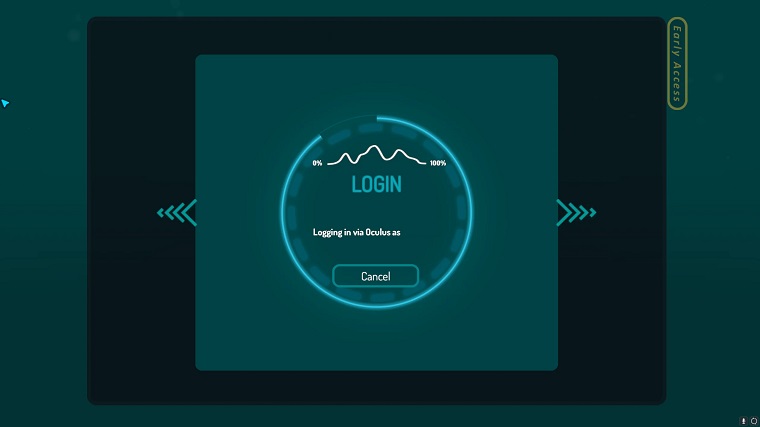 There are multiple reasons why VrChat stuck on loading issue happen. The VRChat servers can be down preventing you from logging in, VRChat's temp files can become corrupt, or maybe they are blocking your IP. It could just be that your drivers are out of date and are causing the infinite loading bug.
If you're facing VRChat's not loading or not working problem then here we have multiple fixes for you. These are well-researched solutions and we hope that at least one of them is guaranteed to work for you. Before proceeding onwards to them, take a look at this basic prerequisite that can possibly help you identify the reason for the issue or even fix it.
Check VRChat's server status from their official website.
Switch from a Steam VRChat account to a simple VRChat account.

Restart your Internet by restarting the Router. Often times there can be issues with the internet on your end and you can fix it by restarting your internet.
How To Fix VRChat Not Loading / Not Working At All
If you're still facing the VRChat not loading problem after checking the prerequisites above then take a look at our advanced fixes below:
1. Set Launch Options for VRChat
You can modify VRChat's Launch Options via properties in Steam. Doing so can change the spawn location for your avatar which is a cause for the VRChat not loading on Oculus Quest 2. You can follow the steps below to apply this fix or see the video below it for some extra information on this fix.
Startup Steam and right-click on VRChat. Click on Properties.
In the General settings from the left side spot Launch Options.
In the Launch Options bar type in "vrchat://launch?id=wrld_d0b62423-fd59-48f7-9e4b-e6fece81b7ed". (without the "")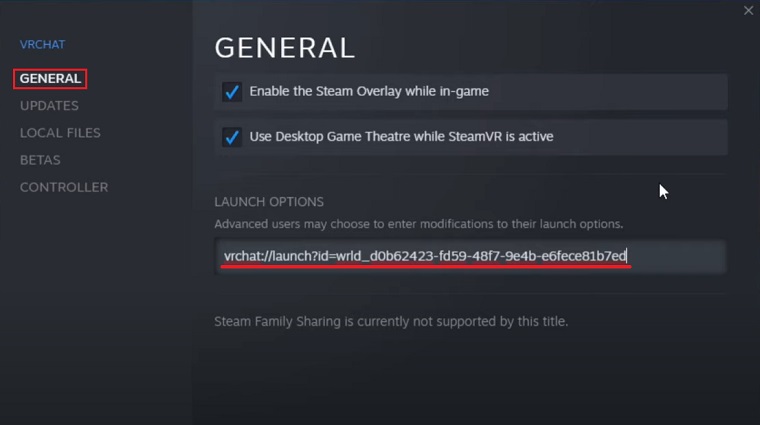 Alternatively, you can watch the video linked below for any detail that you may have missed.
2. Delete VRChat's Temp Files
If the above fix didn't resolve the VRChat not loading or slow loading bug then you can try deleting the temp files. These temp files store all downloaded worlds and avatars. In case they become corrupt the worlds will not load and cause you to stay at the loading screen indefinitely. Sources say that deleting these temp files will fix the problem.

To delete these temp files follow these steps:
Open Run by pressing Windows + R and type in %temp%.
Scroll down and find the folder named "VRChat".
Delete this folder and start up your game.
If the problem is resolved then great otherwise proceed to the next fix in this list.
Note: Any maps or avatar data stored in temp will need to be downloaded again. So the next time you join a world, loading will be a bit slower.
3. Delete The VRChat Registry
According to a user deleting VRChat's registry fixes the not loading, or stuck on initializing world issue. We reckon it fixes the problem by getting rid of these corrupt registries which are preventing the players from logging in, hence why the loading never ends.

Follow these steps to delete said registry files:
Open Run by pressing Windows + R and type in regedit then press Enter.
Here follow the path HKEY_CURRENT_USER > SOFTWARE > VRChat.
Now delete the folder named VRChat inside the main VRChat folder.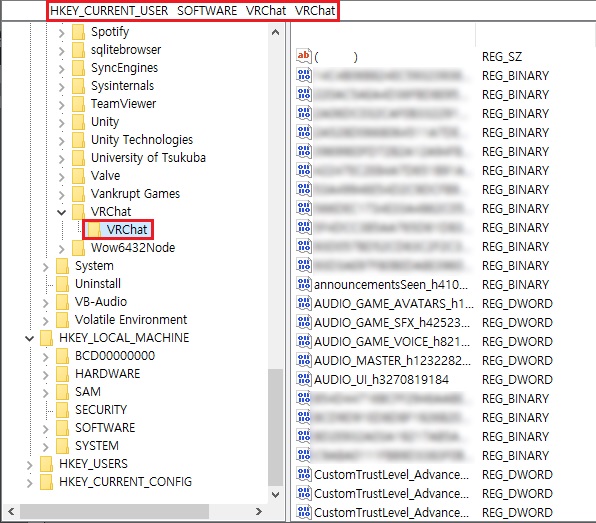 4. Disable IPv6 In The PC
Another test solution is to Disable IPv6. it can fix the VRChat Avatar not loading bug because sometimes it can cause problems with the game's connection to the internet. IPv6 is new the newer form of IPv4 internet protocol that computers use to communicate with each other over the internet. Disabling IPv6 will prevent VRChat from accessing the internet via IPv6 and in doing so fix the loading issues.
You can disable IPv6 by following these simple steps:
Open Control Panel and launch Network and Sharing Centre.
From the left side click on Change adapter settings.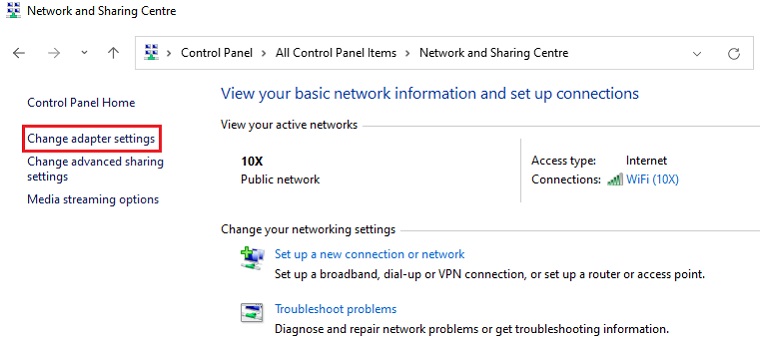 Spot your active internet connection and right-click on it to select Properties.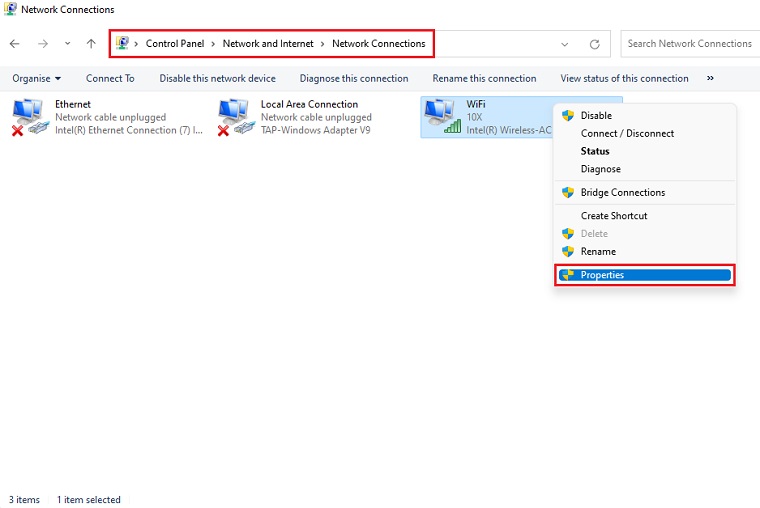 Scroll down and find Internet Protocol Version 6 (TCP/IPv6).
Remove the check next to it and click OK.
Note: If the problem is fixed great. Otherwise follow the same steps and enable IPv6 back again.
5. Use A VPN To Access VRChat
Multiple sources reported that using a VPN to access VRChat fixes the not loading or not working issue on Quest 2 for them. We recommend using a good VPN like NordVPN as it prioritizes your security. However, if you're looking for a free option take a look at our recommended free VPNs.
Using a VPN can fix your IP address block problem by assigning you a new IP from the location where you connect the VPN to. Your original IP address being blocked is one of the main reasons for this loading issue.

6. Update Your PC's Device Drivers
Outdated GPU or Network Adapter drivers can also cause infinite loading / not working issues in VRChat. These outdated drivers often cause instability in the game and the hardware won't match. Updating them can potentially fix these problems while also improving the performance of your PC.
You can fix this simply by updating these drivers automatically through Driver Easy. It will identify the hardware installed on your PC and find the latest drivers for it. After that, you only need to click install on the drivers you want to update.
Still, if you're insistent on updating these drivers manually then you can use Device Manager for updating the Network Adapter Drivers. For manually updating GPU drivers visit the GPU manufacturer's respective website (Nvidia, AMD, Intel).
7. Reinstall VRChat
Reinstalling the game can fix any corrupt files or settings which are causing the VRChat to not load. To reinstall VRChat go ahead and uninstall it first from Steam. Go to where the VRChat install directory was to make sure there are no files left over from the previous installation. Once checking this is complete go ahead and reinstall VRChat through Steam.
8. Contact VRChat's Support
As a last effort, you can contact VRChat's Official Support. Many sources report that VRChat's support is very helpful whenever a player is facing any issue. If none of our fixes worked for you then we recommend heading over to this official link and submitting a support request to them directly. Hopefully, they'll be able to help you out with whatever is causing your issue.