The wifi connected but no internet – What to do to fix it?
The network shows up in your Wi-Fi menu, still, you are getting no wifi or no internet connection. To fix the wifi connection problem the simply solution is to restart the router or update it.
There isn't a single solution that can quickly solve Wifi Connected No Internet Working. Instead, you have to apply different fixes to identify the right one.
To solve why is my internet not working, here's in this guide we have put together the simple troubleshooting tips to fix the error.
Fix: If a Single device has a WiFi connection problem
Fix: If All Devices has Connectivity Issue
How to Identify Internet Not Working – Causes
You are likely to see a yellow triangle warning icon on your PC or laptop, that it's telling you that wifi's not working even if connected. This icon will be followed by an error message: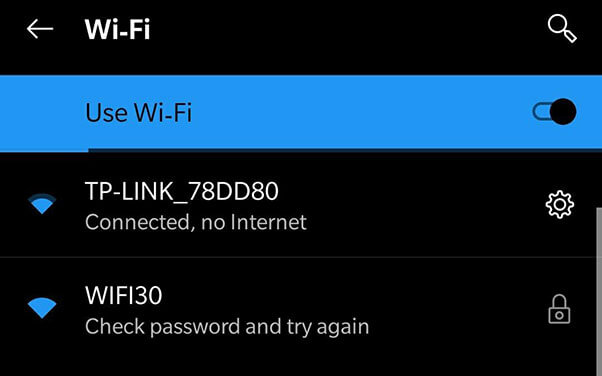 WiFi connected but no internet

Connected, no internet access

WiFi has no Internet Access

No internet connection
Once you see this error it means that your PC or laptop is connected to a router but something is blocking internet access. Common causes for this include:
These are the common reasons if you keep asking "Why is my internet not working"
Your computer's WiFi adapter is faulty.
Your internet service provider is down.
Your computer has an incorrect internet protocol address (IP).
Security software is preventing access (antivirus).
Your wireless drivers are out of date.
Your DNS server settings are configured wrong.
Your DNS cache has become corrupted.
Your router is faulty.
You have an outdated wireless mode on your computer.
Before Troubleshoot Check is it your Device or Network?
To determine what causing Wifi connected but no internet error on Windows 7 or Windows 10, you need to check if it's the only one device or the entire local network fault.
Where a single computer has no internet connection. It's likely that you have a misconfigured setting, faulty drivers or WiFi adapter, DNS issues, or an IP address problem.
Where all devices show no WiFi connection. It is a problem with your router/modem, or your internet service provider is down.
How To Fix WiFi connected No Internet Working Error
If you are dealing with no internet connection error on a single device then follow below mentioned fixes.
Fix 1 – Run Windows Network Troubleshooter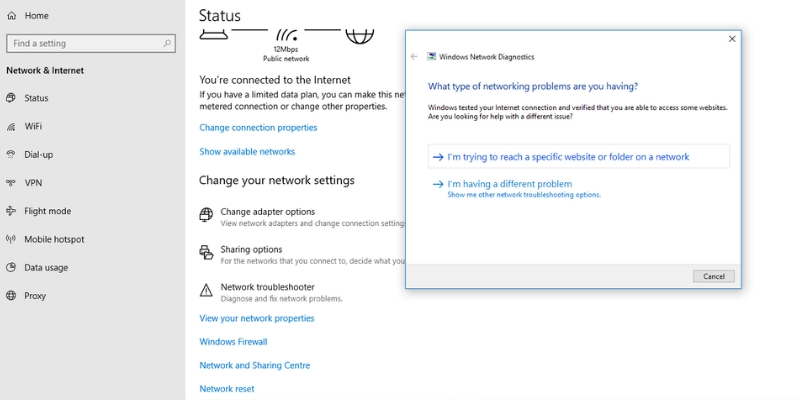 The easiest way to check why no internet access error on windows 7 appearing is to run a built-in Windows Network Troubleshooter.
To run Windows network troubleshooter on Windows:
Press the Windows+ I
Open Settings.
Click on Network & Internet.
Click on the Status.
Select Network troubleshooter and follow steps
Now check if no internet access Windows 7 and 10 problem is solved.
Fix 2 – Disable Fast Startup
Still, no internet is working on Windows 7 and 10 then try disabling fast startup. Many users use the Fast Startup feature to shut down and power on your computer quicker. Over time these features start interfering with your connection. To disable this, do the following.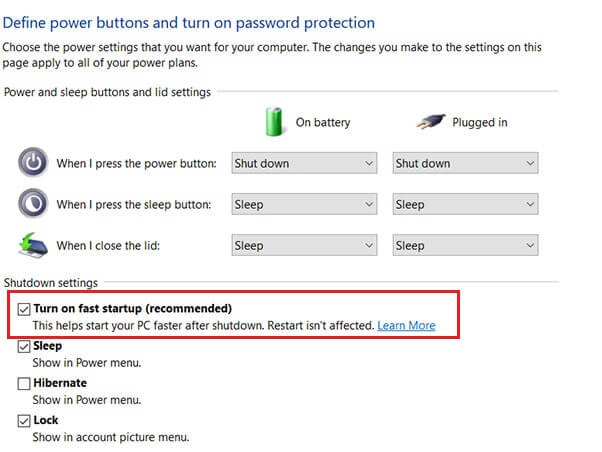 Press the Windows Key + R and type in the following command "powercfg.cpl" and hit okay.
This opens the "power options" menu.
On the left-hand side, click on the "Choose what the power buttons do" option.
Under the "define" section, tap on "Change settings currently unavailable".
Under the "shutdown settings" section, you will see an option for fast startup.
Uncheck the fast startup option and hit save.
Restart your computer and see if you have internet access.
See Also: Fixed: Disable Startup Programs in Windows 10/8/7
Fix 3 – Clear DNS Cache
Another reason why you are getting no internet access on Windows 7 is due to DNS cache conflict. When you visit websites the DNS cache stores a virtual image of them. It causes the page to load quickly because DNS already has an image of it.
This DNS cache can get corrupt over time. When you visit an unsecured site, it forcefully downloads spyware or malware. Sometimes ads on sites also contain malicious codes which corrupt DNS cache. Ultimately when DNS gets corrupted you start to face a connected no internet access error.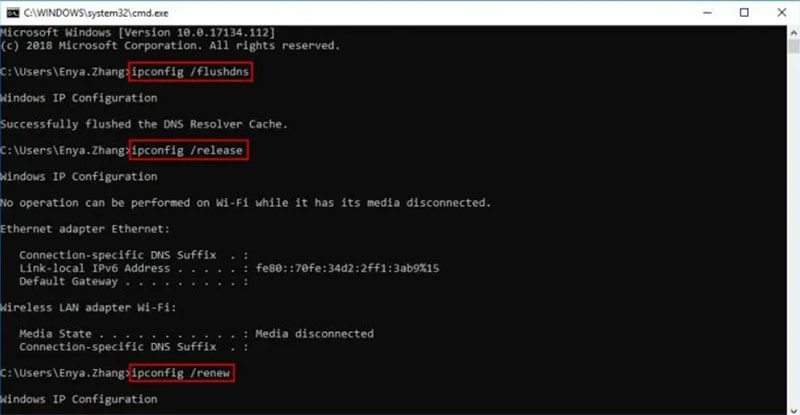 To fix this error you need to flush out DNS, here's how,
Press Windows + R and type cmd to open "command prompt."
Now type in the following commands and hit Enter after each one.
ipconfig /flushdns [Enter].
ipconfig /release [Enter].
ipconfig /renew [Enter].
Once this is done, close the command prompt window and see if you have an internet connection on Windows 7 and 10.
Fix 4 – Update Your Network Adapter Driver
Outdated, or corrupted network driver can also be the cause of WiFi connected but no Internet working error. To update your Network Driver, do the following.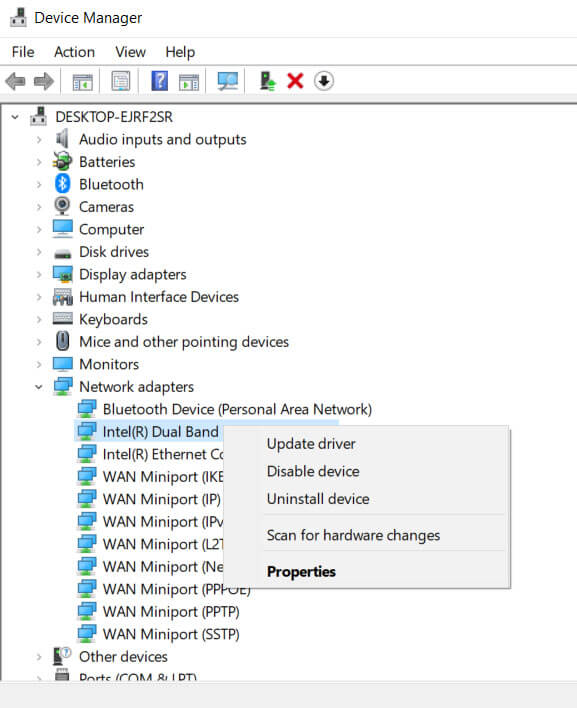 Press Windows +R and type and "devmgmt.msc." This will open your Device Manager.
Find "network adapters" in the list and expand the section.
Find the "wireless" option in the expanded list and right-click it.
Choose to update the driver.
You will get two options and here, choose "Search automatically for updated driver software"
You can tell which adapter is for your wireless because it will either say that it is for a wireless connection outright, or it will have a wireless mode listed such as 802.11.
Fix 5 – Check Your IP Address Validity and DNS Server Address
Sometimes the problem of WiFi-connected no internet access error on Windows 7 and 10 occurs when there is a conflict in the IP address. It happens when multiple devices have the same IP address. In this situation, both devices will tell you that there is no internet connection.
To fix this issue do the following,
Press Windows + R and type in "ncpa.cpl" and hit Enter.
In the following windows choose the network and right-click on it to select Properties.
Double-click on the entry named as "double click the entry labeled "Internet Protocol Version 4"
Click on "obtain the IP address automatically" in both the IP address and DNS server sections then press OK.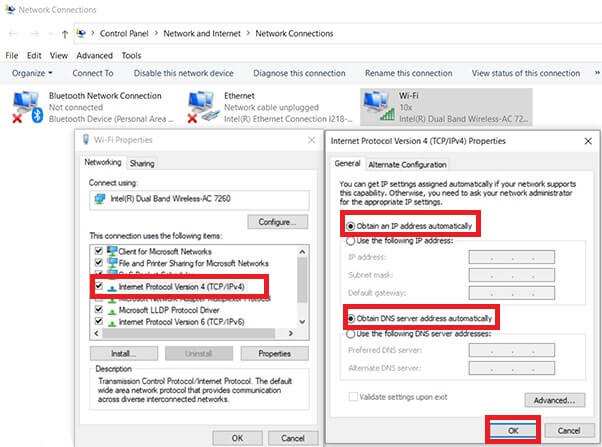 If the DNS server settings are configured incorrectly it can cause no internet working problem. Follow these steps
In the window where you located "Internet Protocol Version 4 (TCP/IPv4)" then click the "properties" button below.
Set it to "Use the Following DNS Server Address" at the bottom.
For Preferred DNS server enter "8.8.8.8" and for Alternate DNS server enter "8.8.4.4" then hit OK.
Now Restart your router and check-in WiFi connected but no internet error disappears. If this step doesn't solve your problem then your router is faulty, you need to change it.
Fix 6 – Temporarily Disable Firewall and Antivirus Software
Another plausible explanation why your WiFi is connected but no internet access is appearing is PC security software. These programs sometimes prevent PC from accessing the internet, especially untrustworthy sites. If you have installed any software to remove malware from Windows PC then disable it to see if it's solved no internet access issue.
You can also temporarily disable Windows Defender Firewall, follow this path.
Control Panel > System and Security > Windows Defender Firewall > Turn Windows Defender Firewall on or off.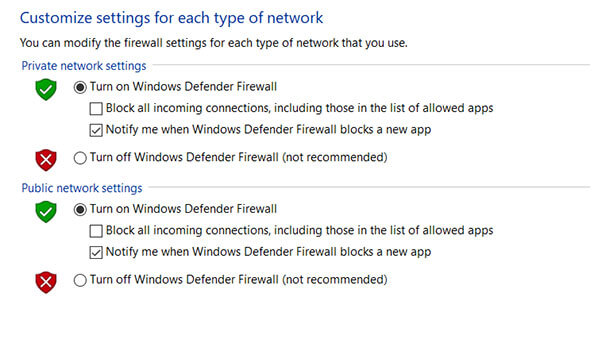 Fix 7 – Reset TCP/IP Using the Command Prompt
Press the Windows key + R, type "cmd" to open the Command Prompt.
Type the following commands and hit Enter after each line:
netsh int ip reset
ipconfig /release
ipconfig /renew
Check to see if the no internet working error is fixed.
Fix 8 – Turn Off IPv6
Turning off or disabling IPv6 can also fix no internet access problem on Windows 7. Here's how to disable IPv6 manually,
Press the Windows +I key to open settings then choose Network & Internet.
Click on Change adapter options.
Right-click on your active network adapter and select Properties.
Scroll down the list until youfind Internet Protocol Version 6 (TCP/IPv6) and uncheck the box.
Click OK to save the changes.
Restart your PC so that this fix can take effect.
Fixes If The Entire Network is at Fault.
These fixes will help you resolve the Wifi connected but no Internet access error if the entire network is causing a problem.
Fix 1 – Restart Your Router/Modem
The easiest way to fix a WiFi-connected no internet access problem is to restart your router or modem. Some of you might say that it sounds silly, but it fixes no internet connection problem. How?
Because restart makes caches memory clean and also fixes other auxiliary network issues including faulty software problems. To restart router/modem and see if the internet is working;
Turn off router/modem and un-plug it.
Wait for 30 seconds
About one minute later turn on the router/modem.
Wait for a few minutes and check.
In most cases, it fixes connected to WiFi but no internet access issues in router/modem.
Fix 2 – Check Modem Lights and See Internet Connection Working
Sometimes issues relating to WiFi connected no internet access occurs when there is a broken internet cable. It could also be due to service disruption or anything else which is on the part of an internet service provider. But how can you know if the internet not working due to the internet provider or the internet is slow?

There are some things to do on the internet to fix connection problems especially no internet access error. First, check if the "internet light" and "DSL light" are on and are not blinking. If the ADSL/DSL light is permanently on then ideally there shouldn't exist connected but no internet access error.
On the other hand, if the DSL light is flickering then contact your internet service provider and ask them to replace your modem/router.
Fix 3 – Check MAC Address Filtering in Your Router Settings
Media Access Control (MAC) addresses control network access devices using unique identifiers. You need to check if it's in allow or deny mode. The mode determines that only the MAC addresses listed in the router can access the network.
You can manage Router settings using the web only if you know the right IP address. If you can't find the IP then you can retrieve using the command prompt. Here's how.
Press the Windows + R key and type "cmd" to open command prompt.
Type the following command "ipconfig" and press Enter.
Look for your Default Gateway IP Address that will look something like: 192.168.X.X
Now open web browser and type this IP address to open router's management console.
A Log in will require. The password and username will be located on the back of your router.
Fix 4 – Reset Windows PC
If you can't really think of any other way to fix WiFi connected but no internet access error then resetting Windows PC is probably the best option. This you won't lose any important program and you will also be able to solve connected to WiFi but no internet problem.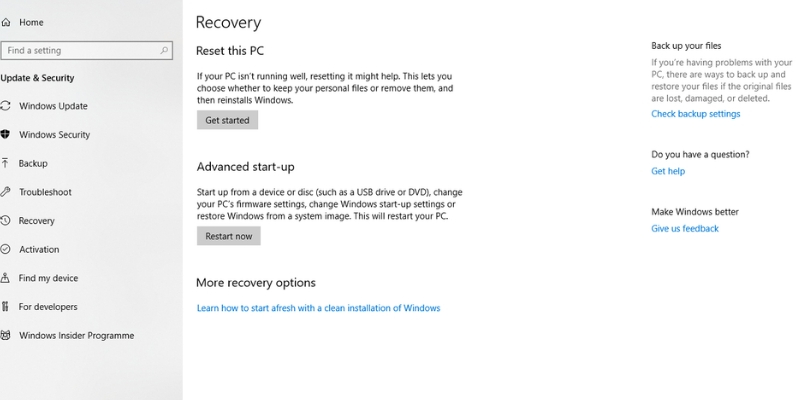 You should only adopt this step if you are certain that connected no internet problem lies only with your computer.