0x800401fb Error On Xbox Series X appears when you try to use Xbox Live Service.
You might see 0x800401fb Error on your console at the startup or when trying to access My games & apps menu.
When you sign in using an Xbox controller you would see this Live Service issue on Xbox in this way:
'As soon as I turn off my Xbox it displays this error code (0x800401fb) and a "close" button. Hitting the home button or the "close" button doesn't work. Please help.'
This means that your gaming console has some kind of issue with the server or with the console.
We will take a look at some of the obvious reasons why you face 0x800401fb Error On Xbox Series X Live Service Issue.
What causes 0x800401fb error code on Xbox?
If you happen to visit Reddit and explore this, you'll probably be seeing this:
Xbox help error code 0x800401fb
I was downloading Titanfall 2 today and left my Xbox to download it for awhile. When I came back, I restarted my Xbox and now I'm constantly getting a message about an error with error code 0x800401fb (not on their error help website). When I hit close on the message, it immediately re-appears. Does anyone know any way to fix this? Thanks
As it turns out, there are several reasons for this summarised below:
Xbox Live server issue – due to maintenance period or an unexpected server outage problem.
Xbox One firmware glitch – typically happens after a botched update
Xbox One OS file corruption – some sort of system file corruption
Corrupted video playback components – file corruption among the dependencies used by Windows when performing video playback chores
Account security scans are failing – not verified Microsoft Account when you use apps like Groove Music or Movies & TV.
Now, we will get to the solutions.
Eventually, any one of them will surely get you back to gaming.
Let's begin!
Fix 0x800401fb Error On Xbox Series X
Note: Give your Xbox a good restart (I mean the normal way).
Solution 1 – Verify the Xbox Live server for outages
Open your favourite web browser and pop open the Xbox Live server status home page.
You can check the status of the Xbox Live server from here.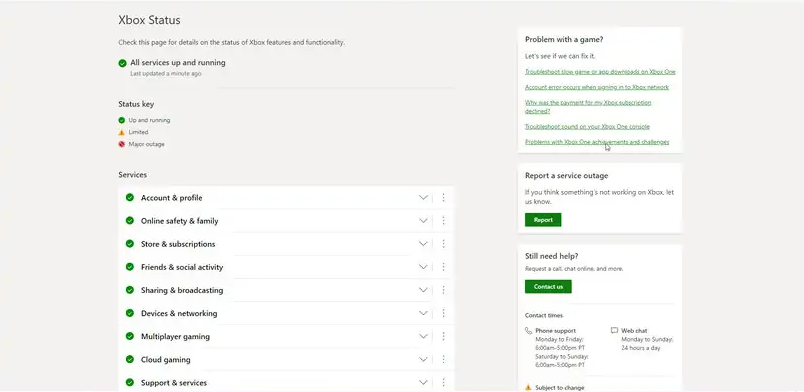 This will take less than 2.5 minutes.
If an outage is reported on the Xbox Live servers then you will need to wait for some time. This time is usually published by Microsoft themselves so hopefully, you will be good.
Solution 2 – Perform a Reinstall of the Game to Fix Xbox Live Service Issue
If it is the game that is causing Xbox error code 0x800401fb then you need to reinstall the game.
Press the Xbox button
Select My games & apps
Select See all
Select Games
Highlight the game
Select the Menu button
Select Uninstall
Select Uninstall all
Proceed with installing the game again.
Move to Owned games > Menu > Manage games & add ons > title > Install
Solution 3 – Reset the Console to fix 0x800401fb Error On Xbox Series X.
Give it another try to fix 0x800401fb error. Perform a factory reset on the Xbox to reinstall the console's operating system.
To do that, you have to press the Xbox button and then select profile and system. On the settings menu select system and then console info.
Click on Reset console and select reset and keep my games and apps
Solution 4 – Run the Video Playback troubleshooter
If the above steps do not get you out of the problem, then run the video playback troubleshooter to fix error 0x800401fb on Xbox series x.
Press the Windows key+R to open the Run dialog box
Type "ms-settings:troubleshoot"
Hit Enter
Navigate to the right pane and scroll down to 'find and fix other problems' > video playback > run the troubleshooter.
Wait for the scan to complete.
Choose from the list of problems and click on Apply this fix.
Restart the system.
How To Make a Map in Minecraft
Solution 5 – Sign-in with a local account to remove 0x800401fb Error On Xbox Series X
Here's how to sign in with a local account instead of using a Microsoft Account to avoid triggering the 0x800401fb error.
Open the Run dialog box
Type 'ms-settings:emailandaccounts'
Click on Family & other users from the left-hand menu on the right.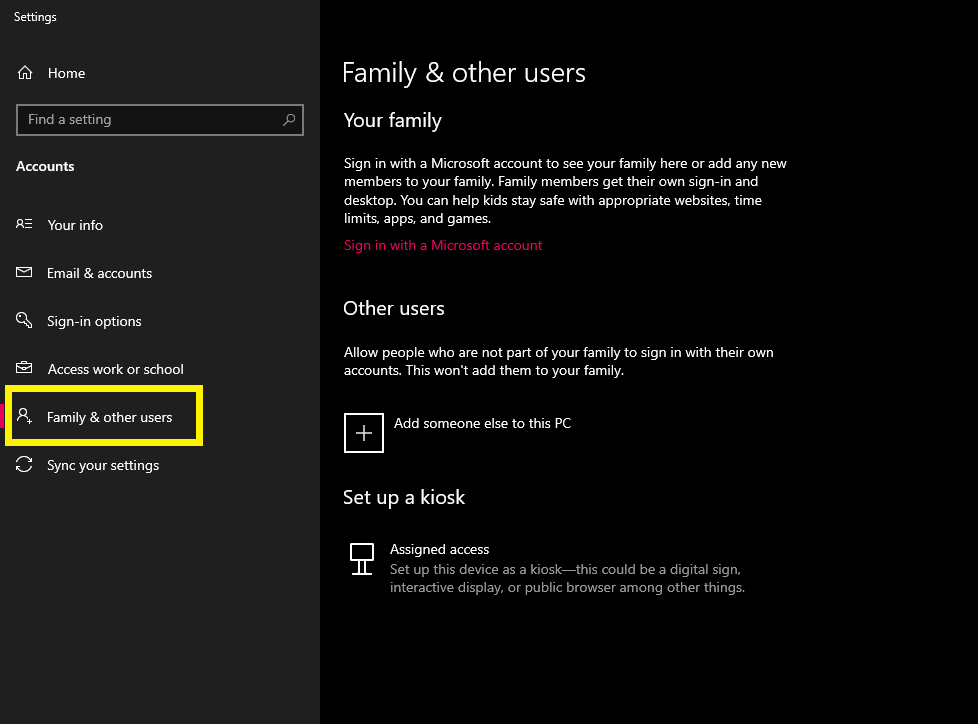 Scroll down to other users and click on the + icon.
Next, click on 'I don't have this person's sign-in information'.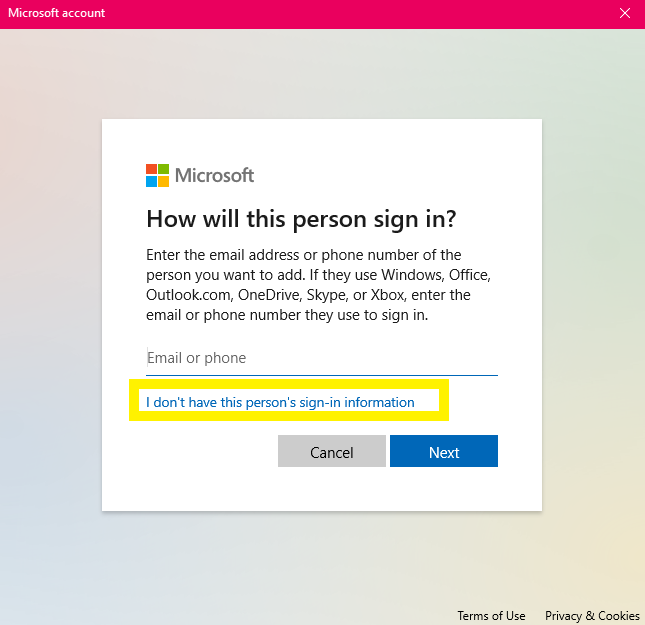 On the coming screen, click 'add a user without a Microsoft account'
You have to create a new local account, then proceed to further steps
Restart the PC
Now, sign in at the next startup sequence using the newly created local acount.
This will help with the 0x800401fb error
Solution 6 – Retry you action
If the problem with Xbox Live continues or the console keeps showing 0x800401fb error, then you need to reiterate the steps.
This is certainly helpful in case something interferes with normal actions.
How to Tame a Cat in Minecraft
Solution 7 – Contact customer support for the final help
If the solutions discussed above do not help with the Xbox Live Service Issue, then approach the Xbox support team to get live support.