Did you download Avast Antivirus program, and it's not letting you run a program? No doubt, Avast is one of the most reliable antivirus programs, but users reported that Avast won't let them run a program that is very annoying for them. Avast does so when it finds any program threat to your PC because sometimes these programs contain Malware or Potentially Unwanted Programs which may be harmful to your PC.
In some cases, this issue has been fixed by just restarting the system. But often times the problem occurs due to compatibility issues between Avast drivers and CPU models, or maybe it happens due to Avast's corrupt installation and the issue can be solved with a fresh installation.
According to some users, restarting the PC or fresh installation did not give any advantage, so this guide is for them. We are going to mention here some of the best ways to fix Avast blocking the programs or won't let them run. If one does not work, the next might work for you, try them one by one.
How To Fix Avast Won't Let Me Run A Program
Here are the troubleshooting methods you can use to fix Avast blocking the programs or won't letting them run.
1. Close all Background Programs Running
Often times when there are so many programs running at the backend simultaneously, this problem occurs, which can be fixed by closing all programs that are running at the backend before starting Avast.
2. Disable Avast Temporarily
This is an easy fix, but it is not recommended because disabling your antivirus means leaving the system unprotected. You can disable Avast antivirus protection temporarily and run the program which was blocked by Avast. To disable Avast antivirus protection, follow these instructions:
Firstly, from the System tray, right-click on the Avast icon.
Then select the option Avast shields control and a side menu will appear.
From the sub-menu at the side, choose how much time you want to disable Avast from the given options.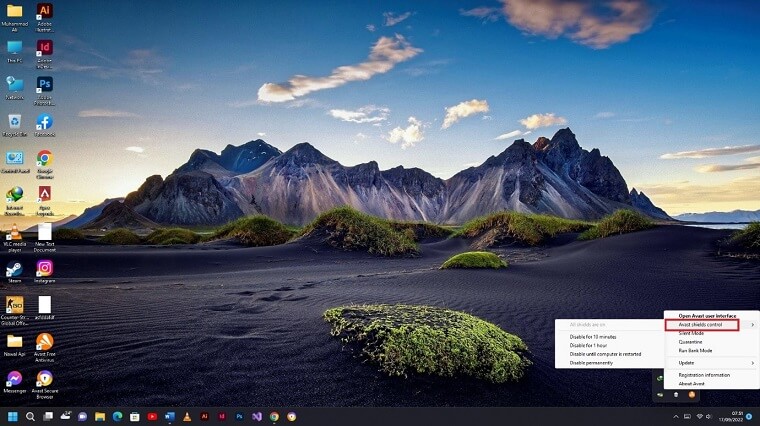 Lastly, to confirm your action, click on Yes in the Avast prompt.
Now check if the issue of Avast does not let you run the program is fixed or not. If not, then jump to the next method to fix the problem.
3. Add Exception
As I have mentioned that disabling Avast is not safe even if it is temporary. So, you can add the program which Avast is blocking to its exception list. Now go through these instructions to do so:
Firstly, open Avast and click on Menu at the top-right.
Then select Settings and click on the General tab.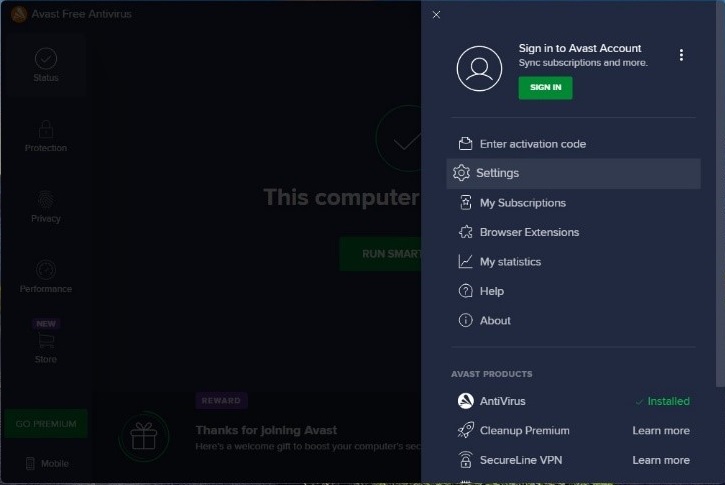 • Now, select Exceptions and click on Add Exception.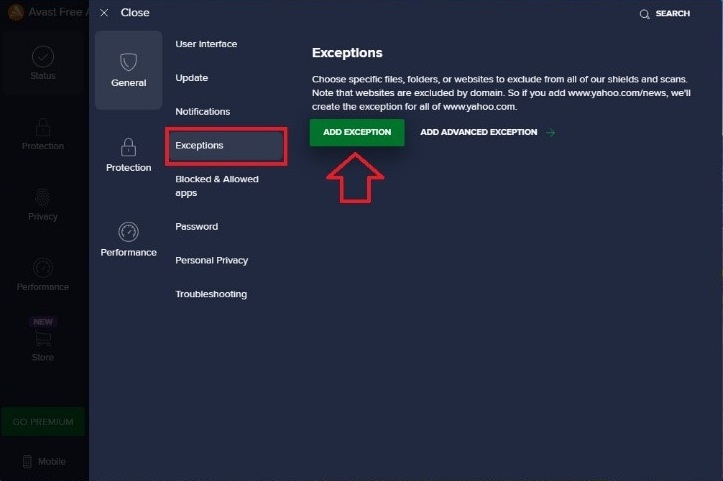 • A mini window will pop up, on which you can browse to the program or EXE file for unblocking it.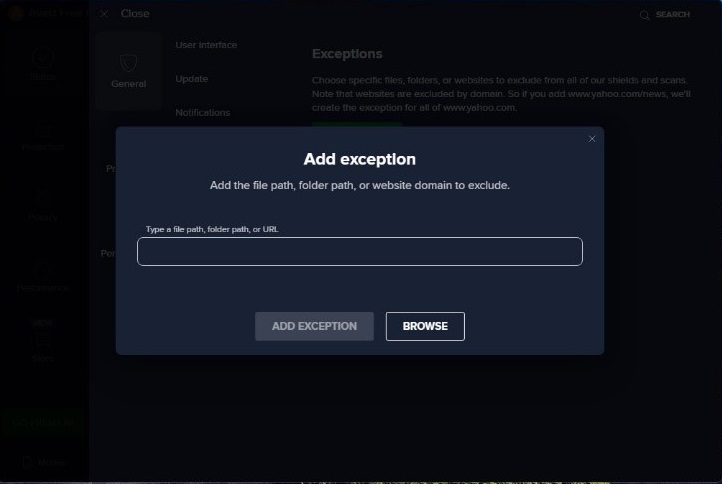 • Then select Add Exception button to confirm your action. Now check whether the issue of Avast does not let you run the program is fixed or not. If not, then move to the next fix.
4. Check the Quarantined File List
Sometimes Avast can add a program or file into the quarantine section considering it is malicious for the system, and it won't let it run on your system, but You can restore it. Follow these steps to restore your program or EXE file:
After opening the Avast, from the left side, click on Protection.
Then, select Quarantine and here you see the files or programs that are blocked by Avast.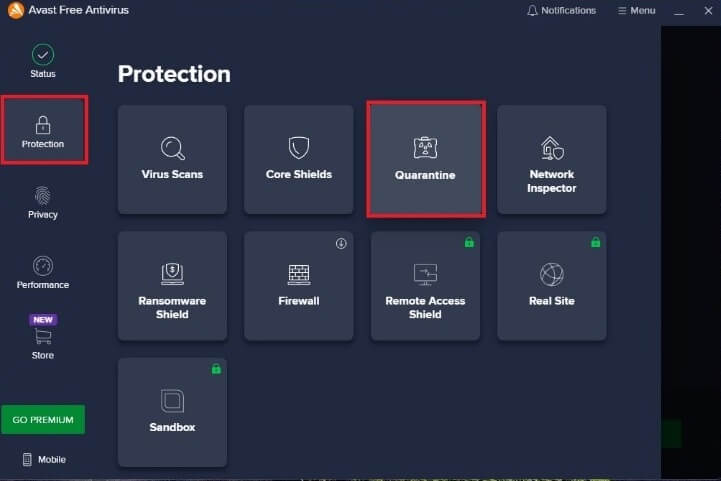 If the program which you were trying to run is also in the list, then click on the three dots and select Restore and add an exception from the sub-menu.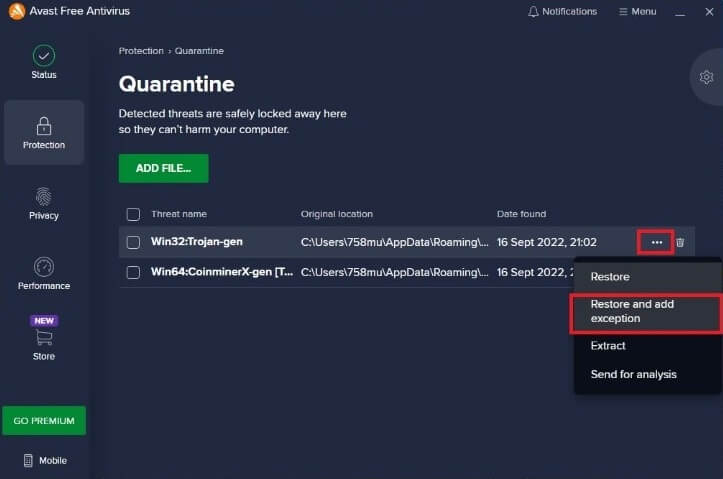 Now the program will restore and also add to the exception list of Avast, check whether the issue of Avast does not let you run the program is fixed or not. If not, then try the next method to fix it.
5. Repair Avast
Maybe due to the incompatibility issue with your antivirus or maybe it is corrupted, and resultantly it is creating the problem of not letting the program run. But don't worry because it can be resolved by repairing Avast.
Firstly, press the Window key and type Control Panel then click on the control panel to open it.
Then select Programs.
Then click on Avast and select the option repair.
Hold on until the procedure gets finished then restart your PC and see whether the issue of Avast won't let me run a program is fixed or not.