Are you a Crunchyroll user who's experiencing a frustrating black screen while streaming on Chrome? You're not alone. Many users have reported issues with Crunchyroll's black screen on various devices, including Android, iPhone, and Discord.
This issue can be caused by a variety of factors, such as a poor internet connection, an outdated browser, or compatibility issues. Fortunately, there are several ways to fix the Crunchyroll black screen issue, regardless of the device you're using.
In this guide, we'll explore some of the most effective solutions to help you get back to enjoying your favorite anime without any black screen interruptions.
How To Fix Crunchyroll Black Screen When Streaming on Chrome
To fix the Crunchyroll black screen issue, try relaunching your browser. In case this won't work then follow other troubleshooting methods.
1. Clear Browser Cache and Data
To fix the "Crunchyroll black screen on Chrome" error, one possible solution is to clear your browsing data. This includes cache, cookies, saved form data, history, and other temporary files. Follow the detailed steps below to learn how to clear your browsing data and resolve the issue.
Open the Chrome browser, and then click the three-dots icon and select Settings.
In the pop-up window, go to Privacy and security > Clear browsing data.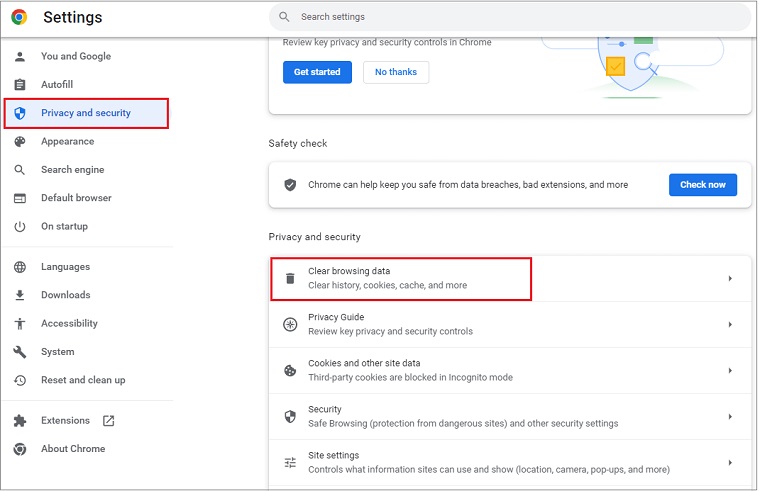 In the prompted window, click the Advanced tab and select All time for the Time range option. Then select all options and click Clear data.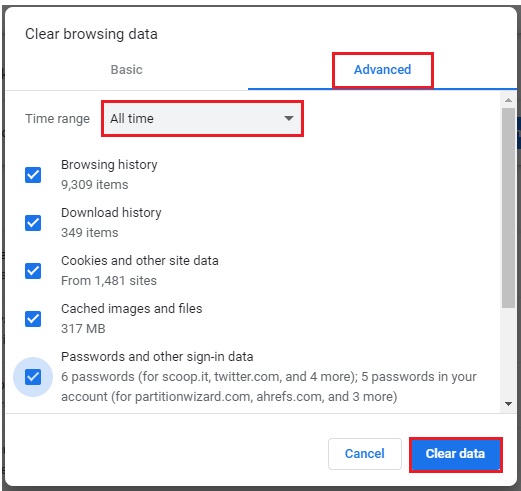 Once done, relaunch the Chrome browser and reload the Crunchyroll website, and then check if the issue is fixed.
2. Check the Internet Connection
If you're experiencing the "Crunchyroll black screen on Chrome" error, it's possible that a poor internet connection may be the culprit. To check your internet connection, try loading other websites or use third-party internet speed test tools.
Additionally, you can go to your computer's Settings, navigate to Update & Security > Select Troubleshoot > Additional troubleshooter > Internet Connections to troubleshoot your internet connection. By following these steps, you can identify and fix any internet connectivity issues that may be causing the black screen problem on Crunchyroll.
3. Disable Hardware Acceleration
You can disable hardware acceleration in the browser to fix the "Crunchyroll black screen when streaming" problem. To do this on chrome just follow the below steps;
Go to Chrome > Settings > System.
Turn off the Use hardware acceleration when available option > Click Relaunch to complete the process.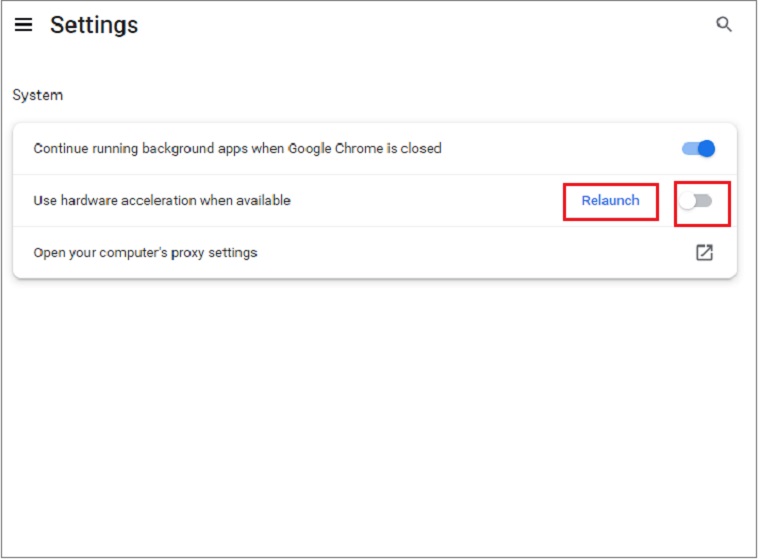 Launch the Chrome browser and check if the issue is repaired.
4. Pop-up Blocker Redirects
Sometimes Crunchyroll uses pop-ups on its beta pages to stream content to users. This is particularly noticeable for a new series or anime introduced to the site.
Chrome has a built-in pop-up blocker that may result in a black screen when streaming Crunchyroll in its browser.
Users can modify the pop-up blocker settings to permit pop-ups from Crunchyroll with some adjustments. Follow these quick steps to make the necessary changes:
Open Chrome.
Select Settings and More.
Click Settings.
Select Privacy and Security.
Pick Site Settings.
Select Pop-ups and Redirects.
Allow pop-ups for Crunchyroll.
5. Remove Bad Extensions
To fix Crunchyroll black screen on chrome you can follow the steps below to remove browser extensions.
Go to Chrome > Settings > Privacy and security. Then click Check now under the Safety check section. Once done, you can see if there are any dangerous extensions in the browser.
Go to Settings > Extensions. Disable all extensions here. Once done, check if the error disappears.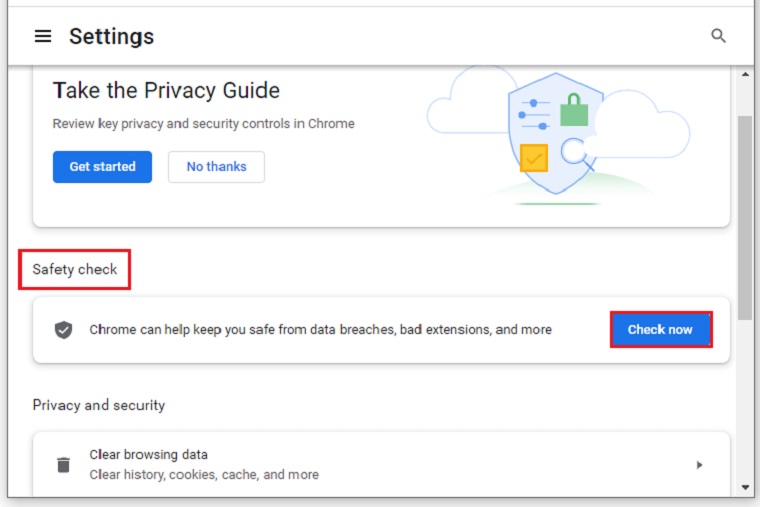 6. Scan for Virus
You can scan your PC for viruses by using Windows Security or a third-party antivirus program. Go to Settings > Update & Security > Windows Security > Virus & threat protection. Then click Quick scan and wait patiently until the process ends up.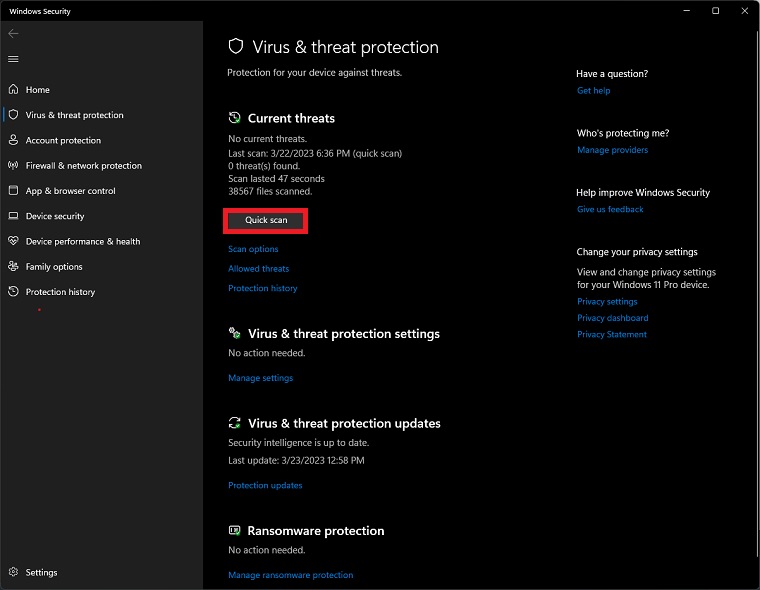 In case the problem still persists then you can try clearing the app cache and updating or reinstalling the app on your device to fix the Crunchyroll app black screen problem on chrome.