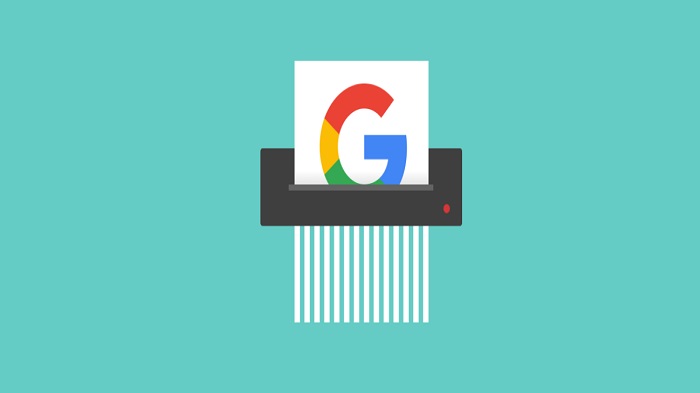 You can delete google search bar history to delete all the activities so that you can take control of your online information. This way when you delete all searches on google, you minimize the ways advertisers and other companies track and store data they've collected on you.
But, often when one thinks about the reasons to clear all Google search history, the first thought is probably about the content of a salacious nature. Others might just be erasing stores google searches to drift away from a supervisor, spouse, or parent.
They often do so by shifting over to Incognito Mode or Private Window in the web browser. This way almost everyone avoids a visible store of personal searches on google.
Therefore, when you delete google activities, you likely remove all sorts of information that could potentially be used by the shady characters.
This in-depth article will explain how to delete google search history on different web browsers. It will also walk you through the steps involved in deleting search suggestions in Google on your android phone, iPhone, iPad, computer/desktop (pc), and laptop.
So, let's hop on to our first step.
How to Delete Google Search History in Chrome
Ok, So to Clear Google Search History From Your Chrome Web Browser on a computer, follow the steps below:
First off, Open the Chrome web browser on a desktop or laptop computer.
Select the three vertical dots in the upper-right corner of the browser.
From the drop-down menu, select "History".
Next, select Clear browsing data on the left side of the screen and clear all your search history between a specific time and the present. You can do this by selecting a time range drop-down menu and choosing a required option.
Optionally you can clear the check boxes next to the items you want to keep.
Simple Enough!
How do you clear all Google Search History in Firefox
Well, there are two ways to do it…
The first one is:
Manually
Automatically
Let's start with the first one.
How to Remove Google Search History in Firefox, Manually
It's simple, super simple.
Open up the Firefox.
Click the Library icon in the upper-right corner of your screen. It looks like a group of books stacked next to each other, with one falling over.
In the drop-down menu that appears, select History.
Then click "Clear Recent History".
You can, similarly, select a time frame to clear all your history.
Don't uncheck the "Browsing & Download History".
Next tap "OK".
Delete Firefox Browsing History, Automatically
In Firefox, click the Menu icon in the upper-right corner of your screen. It looks like three horizontal lines stacked on top of each other.
Click "Preferences".
Next click on "Privacy & Security" tab in the left sidebar.
Now, under the "History Section", click on the drop down menu next to "Firefox will". Select "Use Custom Settings for History".
Now, choose a time frame and parts of your history you want to clear.
Hit, "OK".
As a result, every time you close Firefox history will be cleared automatically.
How to Delete Google Search History in Safari
You can permanently delete google search history in Safari by following the simple steps below:
Lets get in:
Open up the Safari.
On the task bar, tap "History"
At the bottom of the drop down menu, hit "Clear History…"
Select the range you wish to delete.
Hit clear "History".
How to clear your Google search history on your Android phone or tablet
Launch the Google Chrome app. Make sure you are logged into your account.
Tap the three little dots at the top-right corner of the screen.
Click on "History" in the drop-down menu.
Tap "CLEAR BROWSING DATA" on the next screen.
Tap "Clear Data" after setting the time and data range.
Simple Enough!
How to Clear Google Search History on iPhone
Its Simple. Here's how you can do it.
Open the Google history.
Tap 'More' or the three dots in the lower left-hand corner.
Click on "History".
Now, Tap 'Clear' on Cookies and iMessage Search History. This will clear the search history completely.
You can also perform the auto-deletion to make things easier.
Here's how…
Set Up Auto-Delete
Visit the Google Activity page and follow these steps to set up the auto-delete function:
Under the 'Web & Activity' section of the activity page, select the 'Auto-delete (Off)' option.
Next up, choose the frequency you would like to have the data deleted.
Then select "Next".
The following up page will review some of the activity Google will delete if you continue. Hitting continue would will pop up a confirmation page.
This way all the recent searches on google from this phone will be removed.
That brings us to the end of this article. I definitely presume you got to know how to delete google search history on your PC, computer, laptop, or web browser, or iPhone.